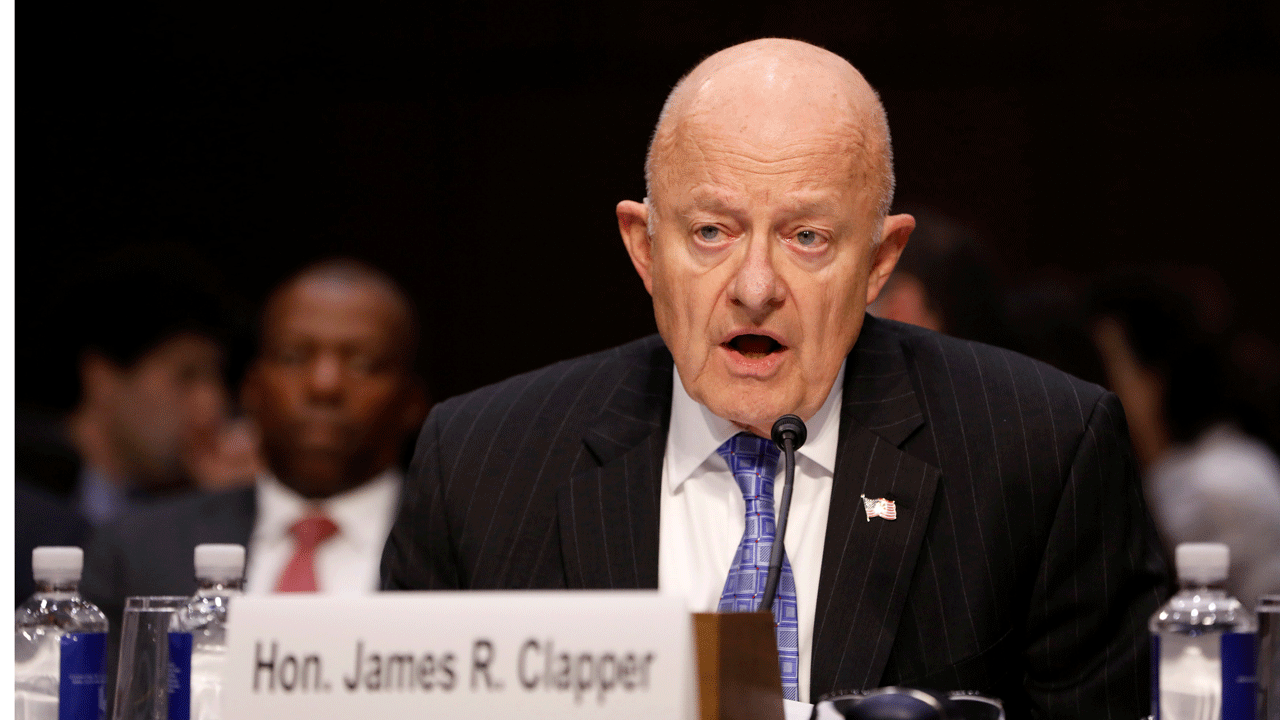 Former Director of National Intelligence James Clapper said he believes it would have been inappropriate for him to speak to then-candidate Donald Trump about Russian meddling in the 2016 election.
"It wasn't my place to do that," Clapper said during a Friday interview with "The Chris Stigall Show." "I was reporting to the then-government, the executive branch policymakers. But for me to pick up the phone and call a political candidate would not have been appropriate."
Trump has criticized the FBI and Justice Department under the Obama administration for embedding a spy in his campaign during the 2016 election as the probe into Russian meddling was going on.
The confidential informant, identified as Stefan Halper, met with three Trump campaign advisers.