IRS staff would be banned from telework under GOP bill until tax return backlog is eliminated
Three-quarters of IRS were still teleworking at least part of the week as of December
Internal Revenue Service employees would be banned from telework under a new Republican bill until the IRS makes more progress on the millions of unprocessed tax returns that piled up during the COVID pandemic.
The Require Employees To Uniformly Return Now (RETURN) Act, from Rep. Dan Meuser, R-Pa., would also prohibit the IRS from spending any more of the $80 billion it was allocated in the Inflation Reduction Act to hire tens of thousands of staff members over the next decade until the tax backlog is reduced.
According to the agency's own Taxpayer Advocate Service, the IRS had a backlog of more than 8 million individual and business paper returns as of late October 2022 that still needed to be processed. Meuser said there's no reason IRS staff should be allowed to keep working from home until that backlog is cleared out.
BILL TO ABOLISH THE IRS LIKELY DEAD IN THE HOUSE, GOP LAWMAKER PREDICTS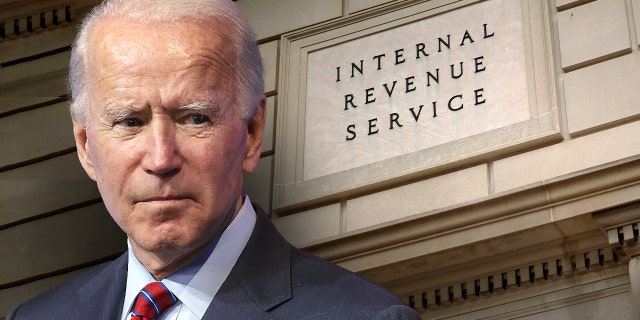 "The bill is very much a response to the level of casework that my office… was receiving related to IRS refunds, returns and processing," he said. "I hear almost regularly that refunds are months and months behind."
Meuser said in 2019, his office received 109 constituent requests for help with the IRS, a number that jumped to 637 in 2022 after more than two years since COVID hit.
After investigating further, Meuser said he learned from the Biden administration that only about one-quarter of IRS officials had returned to full-time work in the office by the end of December 2022, months after President Biden said the pandemic was "over."
Data his office received from the Treasury Inspector General for Tax Administration said more than 18,000 employees are still teleworking full time, and more than 61,000 of the agency's staff are doing at least some telework. Meuser said the results of this relaxed employment policy can be seen in the delays and backlogs that taxpayers have been facing.
IRS TARGETED POOREST TAXPAYERS WHILE MILLIONAIRES WENT MOSTLY UNSCATHED IN 2022: REPORT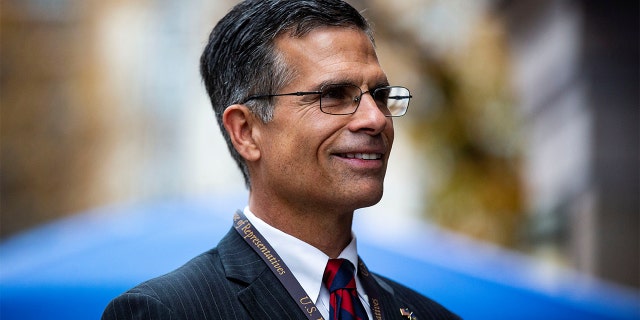 "The results of this is really the problem," Meuser said. "The backlog of processing is 8.7 million between refunds and other processing demands of taxpayers." He added that at the end of 2019, before COVID hit, the backlog was less than 250,000.
Meuser said the Democrats' plan is to give the IRS billions more in funding to boost staffing, but he said he believes it makes more sense to require IRS staff to return to work and return to its prior level of productivity instead of allowing the IRS to hire more employees who get to work from home.
In March 2020, at the start of the COVID pandemic, the IRS "strongly encouraged" telework-eligible staff to work from home. By May 2022, the IRS started calling all employees back to the office who didn't have a telework agreement in place.
SNOOP SCOOP: NEW GOP BILL WOULD PUT STOP TO IRS' $600 ONLINE REPORTING REQUIREMENT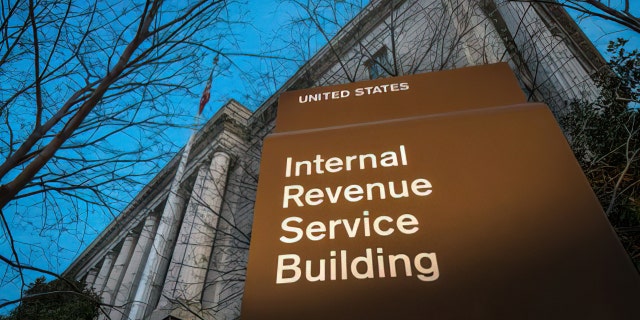 But even before COVID hit, the IRS was allowing many of its staffers to work remotely. A report from the Treasury Inspector General for Tax Administration said about 25,000 IRS employees were allowed to telework before the pandemic, a number that jumped to 65,000 at the height of the pandemic.
And late last year, the IRS indicated an interest in expanding telework options for staff.
CLICK HERE TO GET THE FOX NEWS APP
"The IRS is really trying to step out in front of everyone else on telework, and we're really impressed with them," Chad Hooper, president of the Professional Managers Association which represents IRS managers, told Federal News Network last year.
The union that represents Treasury Department workers has also suggested that the lingering presence of COVID is another reason to allow extended telework opportunities for IRS staff.