Iran: Sen. Robert Menendez Wants Stricter Sanctions, Contradicting Obama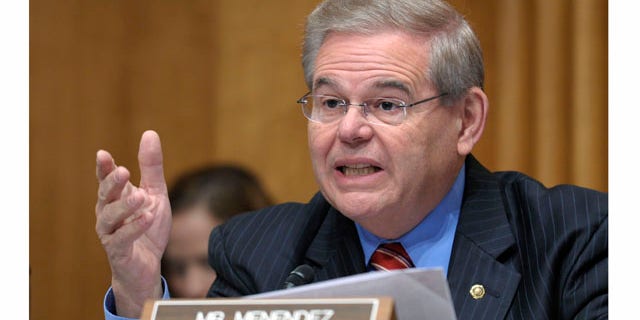 President Obama may be pushing for Congress to delay imposing new sanctions on Iran while his administration tries to persuade Iran to suspend its nuclear enrichment program, but Sen. Robert Menendez thinks the Persian nation needs to be squeezed now, not later.
The New Jersey Democrat, chairman of the influential Senate Foreign Relations Committee, said in national interviews on Sunday that stricter sanctions would give Iranians an incentive to strike a deal that would ease Western concerns over Iran developing nuclear weapons.
"I think that the possibility of moving ahead with new sanctions, including wording it in such a way that if there is a deal that is acceptable that those sanctions could cease upon such a deal, is possible," Menendez said an interview with ABC News.
On Monday, Iran and the United Nations' nuclear chief reached a deal to allow expanded monitoring of the country's nuclear sites, including at a planned reactor. The agreement could boost wider negotiations over Tehran's atomic program.
Talks in Geneva, Switzerland that focused on getting Iran to suspend its nuclear enrichment program broke down on Saturday. On Thursday, Obama administration officials urged Congress to put off acting on new sanctions in order to give more talks with Iran a chance.
Iran was quick to promote the Monday accord, announced at a joint news conference, as a sign of progress toward reaching a broader accord with the U.S. and other world powers when talks resume next week.
But the greater inspection access is set to unfold over a three-month timetable, which could encourage Western envoys yet may not be enough to bridge the range of differences that emerged during negotiations that stalled over the weekend.
Menendez said he believes that stricter sanctions would offer "an insurance for the United States to make sure that Iran actually complies with an agreement that we would want to see."
"At the same time it's also an incentive to the Iranians to know what's coming if you don't strike a deal," he added. "So I look forward to working with my colleagues in the Senate to move forward on a package that ultimately would send a very clear message where we intend to be if the Iranians don't strike a deal and stop their nuclear weapons program."
The Associated Press contributed to this story.
Follow us on twitter.com/foxnewslatino
Like us at facebook.com/foxnewslatino