Iran president warns of economic 'war situation' as sanctions resume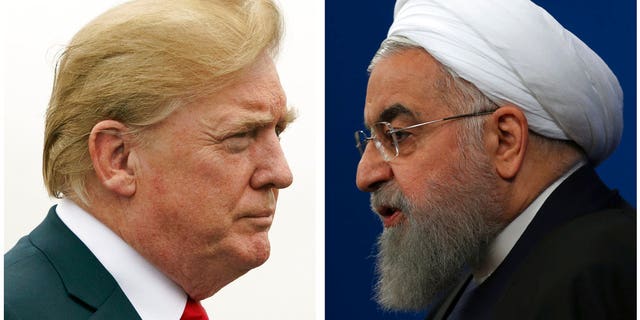 Iran remained defiant Monday as the re-imposition of sanctions took hold in the Islamic Republic.
Iranian state television aired footage of defense drills taking place in the country's north through Tuesday as President Hassan Rouhani said the nation faces a "war situation" against a "bullying enemy."
The sanctions, re-imposed by President Donald Trump earlier this year, will end all the economic benefits America granted Tehran for its 2015 nuclear deal with world powers. The deal limited Iran's enrichment of uranium.
The reimposition comes as Trump and Congress focus on congressional and gubernatorial elections in the U.S. Many will see the results as a major triumph for the president, or a political blow. Reuters pointed out that Trump campaigned in Chattanooga, Tenn., and he called the sanctions an effective strategy.
"Iran is a much different country than it was when I took office," Trump said. "They wanted to take over the whole Middle East. Right now they just want to survive."
SECRETARY OF STATE POMPEO DEFENDS IRAN SANCTIONS – AND WAIVERS – AMID CRITICISM FROM BOTH SIDES
The new American sanctions take aim at Iran's vital oil industry -- a crucial source for its weak economy. Its national currency has plummeted over the last year amid an economic crisis. Prices for everything from mobile phones to medicine have skyrocketed.
Iran's national currency, the rial, now trades at 145,000 to one U.S. dollar -- down from 40,500 to $1 a year ago. The economic chaos sparked mass anti-government protests at the end of last year which resulted in nearly 5,000 reported arrests and at least 25 people being killed.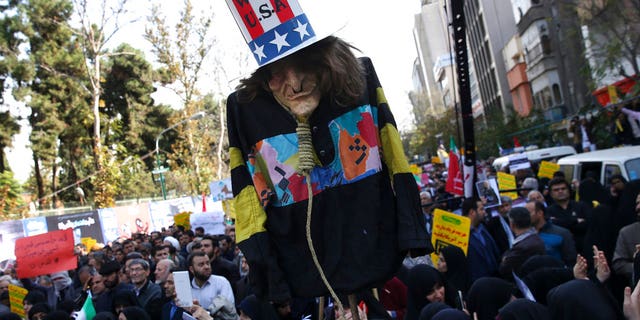 Rouhani insisted on state TV that Iran will "sell its oil and it will sell" despite the crippling sanctions.
"We are in the economic war situation," he said. "We are confronting a bullying enemy. We have to stand to win."
The United States has said the sanctions are aimed at dissuading Iran from its support of regional militant groups and its development of long-range ballistic missiles.
The Associated Press contributed to this report.