Iowa's Harkin latest senator to retire, giving Republicans 2014 swing state opportunity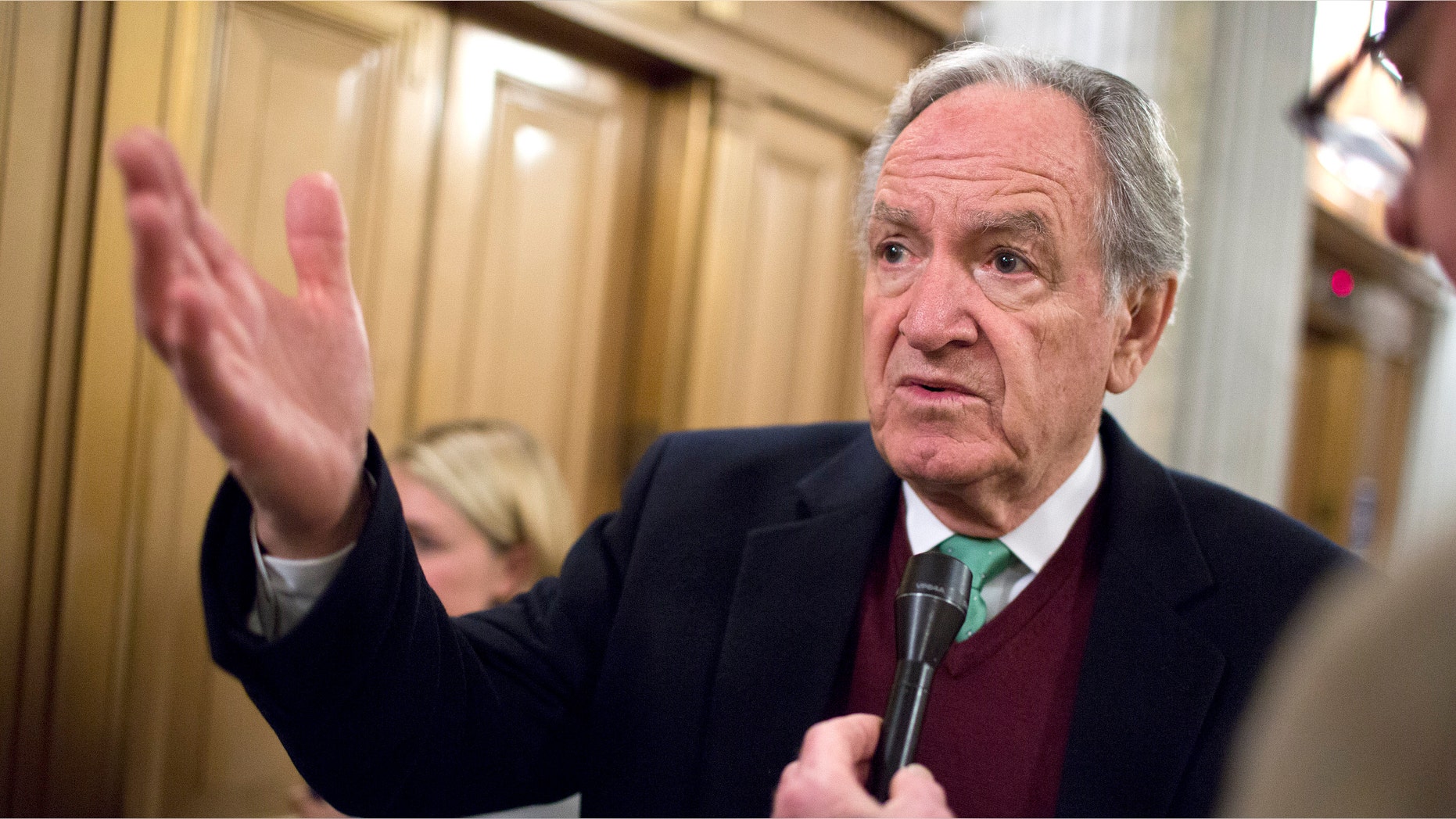 Iowa Democratic Sen. Tom Harkin said Saturday that he will not seek re-election, becoming the third senator in recent weeks to drop out of the 2014 races.
The 73-year-old senator cited age as a factor, pointing out he would have been 81 at the end of his sixth term should he had won.
"I just think it's time for me to step aside," Harkin said.
His retirement is seen as helping Republicans trying to take control of the Senate and an opportunity for them to gain ground in a swing state.
Democrats hold a 55-45 advantage in the Senate, requiring Republicans to gain six seats to retake the chamber. But Democrats have more seats to defend in 2014 -- 20 compared to only 13 for Republicans.
Still, Republicans needed to win only a handful of seats in November to take the majority but ended up with a net loss of two seats. In addition, some political analysts think Republicans will be pressed even harder in 2014 to keep control of the House.
On Friday, Georgia Sen. Saxby Chambliss, a Republican, announced that he wouldn't seek a third term. And five-term Democratic Sen. Jay Rockefeller announced Jan. 11 that he would not seek re-election in Republican-leaning West Virginia.
Harkin, first elected in 1984, ranks seventh in Senate seniority and fourth among majority Democrats. He is chairman of the Health, Education, Labor and Pensions committee and chairman of the largest appropriations subcommittee.
He is considered among his party's most liberal members and his signature legislative accomplishment is the 1990 Americans with Disabilities Act. He also served as a key salesman of President Obama's 2010 health care bill to the wary left.
"I'm not saying that giving this up and walking away is easy," Harkin said at his rural Iowa home south of Des Moines. "It's very tough. But I'm not quitting today. I'm not passing the torch sitting down."
The announcement came as a small surprise, considering Harkin had $2.7 million in his campaign war chest, second most among members nearing the end of their terms. And he was planning a gala fundraiser in Washington, D.C., next month featuring pop star Lady Gaga.
He said he wanted to travel and spend his retirement with his wife Ruth "before it's too late."
But by opening a door in Iowa, Harkin has created a potential headache for his party nationally in keeping control of the Senate.
Democrats likely would have had the edge in 2014 with the seat, considering Harkin's fundraising prowess and healthy approval rating.
Democratic incumbents also face tough re-election races in Arkansas, Louisiana, Montana, North Carolina and Alaska -- all states carried by Republican presidential nominee Mitt Romney in November's presidential election.
Harkin's move creates a rare open Senate seat in Iowa. He is outranked by Republican Sen. Charles Grassley, who has held the state's other seat since 1980.
Among the potential Democratic candidates are Rep. Bruce Braley and Christie Vilsack, the wife of Agriculture Secretary Tom Vilsack.
"I appreciate that Senator Harkin has made this decision so early in the cycle, giving us ample time to recruit a strong Democratic candidate for this seat," said Colorado Sen. Michael Bennet, chairman of the Democratic Senatorial Campaign Committee.
Reps. Steve King and Tom Latham have been mentioned as candidates on the Republican side.
Latham is a veteran appropriations committee member and a robust fundraiser who has survived challenges to win 10 consecutive terms.
"By the time Senator Harkin finishes his fifth term, he will have represented the people of Iowa in the United States Congress for an incredible 40 years," the president said Saturday evening. "During his tenure, he has fought passionately to improve quality of life for Americans with disabilities and their families, to reform our education system and ensure that every American has access to affordable health care. Senator Harkin will be missed."
The Associated Press contributed to this report.