Iowa Dems hope anti-Trump sentiment will help them win GOP House seat
Iowa Democrats apparently ran out of gas between Caucus Day and Election Day in 2016, but nine months later, that's changed.
The party is hoping it can parlay soured support of President Trump into the capture of Republican Huse seats.
"We've had more enthusiasm since the election results than we had prior to Nov. 8," Linn County Democratic Party Chairman Bret Nilles told Fox News.
"We've had more enthusiasm since the election results than we had prior to Nov. 8."
Linn County sits in Iowa's 1st Congressional District, which delivered double-digit wins for Obama twice, before breaking for Trump by three over Clinton.
That makes this a swing district, and a top target for the Democratic Congressional Campaign Committee in its effort to flip the House of Representatives in 2018.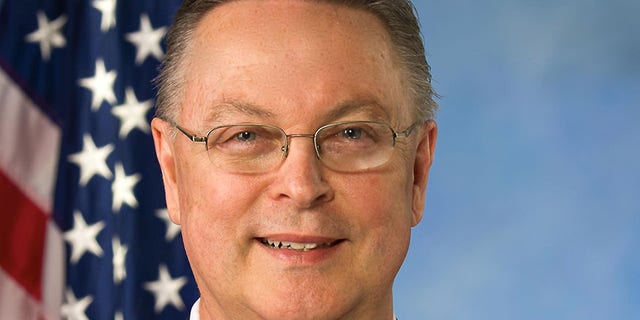 Rep. Rod Blum, R-Iowa, represents the 1st right now, and isn't letting the Democratic machine present a distraction.
"I'm not afraid of losing elections, I'm not even thinking about the next election," Blum told Fox News.
Earlier this year, Blum hosted town hall meetings that were disrupted by demonstrators, who he believes were "organized by leftist groups."
Blum also casts doubt on the impact of Trump's flagging approval ratings on this race, saying he thinks the president still appeals to his blue-collar constituents in a Reagan-like way.
Still, Democrats will try to flip the seat by tying Blum to Trump.
"Congressman Blum showed tremendous support for Donald Trump, I think that's going to be in our favor," Nilles said.
One of the locals trying to get on the ballot as a Democrat just hopes her party doesn't repeat the last cycle's mistakes.
"I think that the Democratic party did a very poor job of presenting that they cared about the problems in this district," said Courtney Rowe, an engineer from Cedar Rapids.
Rowe, a supporter of single-payer health care, says a chord struck by both Obama and Trump in this state should be sought out.
"In 2012, they felt that Obama that was giving them hope and letting them know he cared about the issues in their life," Rowe said. "In 2016, they felt that was Trump."