Investigators Recover SIM Cards During Searches of Homes Tied to Abdulmutallab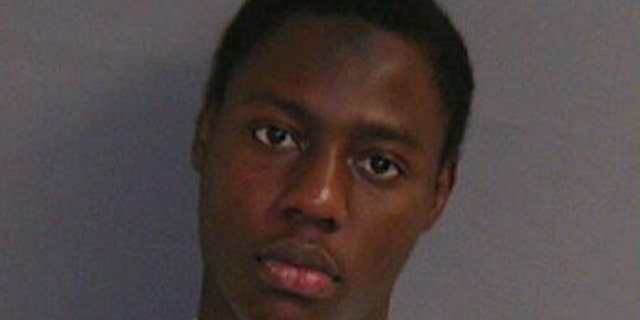 NEWYou can now listen to Fox News articles!
Cell phone-related materials, including SIM cards, were recovered during searches of "flats or apartments of interest" connected to Flight 253 bomber suspect Umar Farouk Abdulmutallab, Fox News learned Monday.
SIM cards, which store cell phone numbers and incoming or outgoing calls, may be able to determine who was talking to whom in the months and days prior to Abdulmutallab's flight from Nigeria to Detroit.
The cards are now being analyzed as investigators continue searching locations where Abdulmutallab may have stayed.
The discovery comes as a court hearing to determine whether the government can get DNA from the suspect was postponed. The federal court in Detroit says a hearing scheduled for Monday has been delayed until Jan. 8. No reason was given.
On Monday, Al Qaeda in the Arabian Peninsula reportedly claimed responsibility for the attempt.
Investigators believe the suspect was radicalized before he went to Yemen, sources told Fox News. According to one source, Abdulmutallab traveled to Yemen sometime near the end of last year or early this year. He was there for several weeks or months, and investigators believe Abdulmutallab was "vetted for the mission" while in Yemen.
Investigators are still working to confirm whether the suspect was trained in Yemen and received explosive material there. Of the device, one source said it's "very likely that it did" come from Yemen.
The suspect also traveled within the last year to England, the Netherlands, and one other unnamed European country, Fox News has learned. He was also in Nigeria and Togo. One source said he "bounced around a bit."
Evidence collected shows that Abdulmutallab also was a "big fan" of radical imam Anwar Al-Awlaki, as Web traffic shows Abdulmutallab was a follower of Awlaki's blog and Web site
So far no evidence has been revealed that the two exchanged e-mails or talked one-on-one. Awlaki is an American born in New Mexico, now living in Yemen, and is the same imam from whom alleged Fort Hood shooter Malik Nidal Hasan sought spiritual advice.
Awlaki was reported to have been killed in an air strike by Yemeni forces last week, but it is now unconfirmed whether he is one of the 30 extremists killed.