Democratic lawmakers in Illinois have drawn up a piece of legislation that would give extra cash to schools that reallocate funds toward replacing armed security officers with unarmed social workers and behavior therapists.
The controversial bill, proposed by Rep. Emanuel "Chris" Welch, D-Westchester, would offer grants to schools that use funds meant for school security and instead spend it on mental health services, including hiring social workers or implementing other practices "designed to promote school safety and healthy environments," as The Associated Press reported.
16 other Democrats in the House have backed Welch's plan.
"This increased presence of law enforcement in schools does not necessarily enhance school safety," Michelle Mbekani-Wiley from the Sargent Shriver Center for Poverty Law told The Associated Press. "Instead it dramatically increases the likelihood that students will be unnecessarily swept into the criminal justice system often for mere adolescent or disruptive behavior."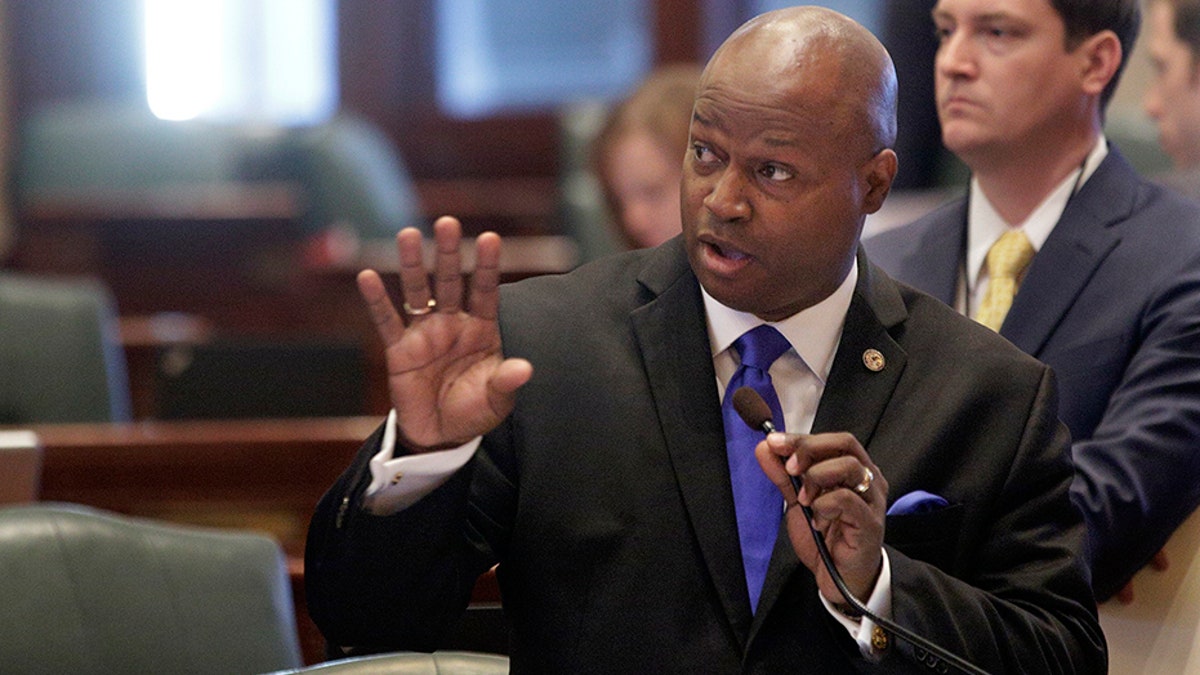 However, supporters of school resource officers say their role is essential to keeping students safe, especially from acts of violence.

The bill came after a string of school shootings prompted many Americans to call for more school resource officers. Many Second Amendment supporters backed proposals to arm certain teachers after training.
According to the National Conference of State Legislators, 200 bills or resolutions have been introduced in 39 states regarding school safety as of early April. More than half of those measures were introduced following the school shooting in Parkland, Florida, which killed 17 people.
In March, Attorney General Jeff Sessions announced a school safety plan that would prioritize grants to states that agreed to use the money to hire more law enforcement in schools.
MARYLAND SCHOOL RESOURCE OFFICER HAS STARED A GUN IN THE FACE TO SAVE LIVES BEFORE
Last month a school resource officer in Maryland was praised after immediately responding to an alert of an active shooter.
Blaine Gaskill, a St. Mary's County Sheriff's Office deputy with SWAT training who had been positioned at Great Mills High School, immediately responded after being alerted of the shooting and, according to officials, contained the situation within one minute of the initial shot being fired.
Although there is no official count of school resource officers employed in Illinois, the former president of the Illinois School Resource Officers Association Deputy Kip Heinle said he believed the number to be around 500. He called those officers "the best line of defense to keep students safe in school."
Fox News' Nicole Darrah and The Associated Press contributed to this report.