Ill. Primary Sets Up Showdown for Obama's Seat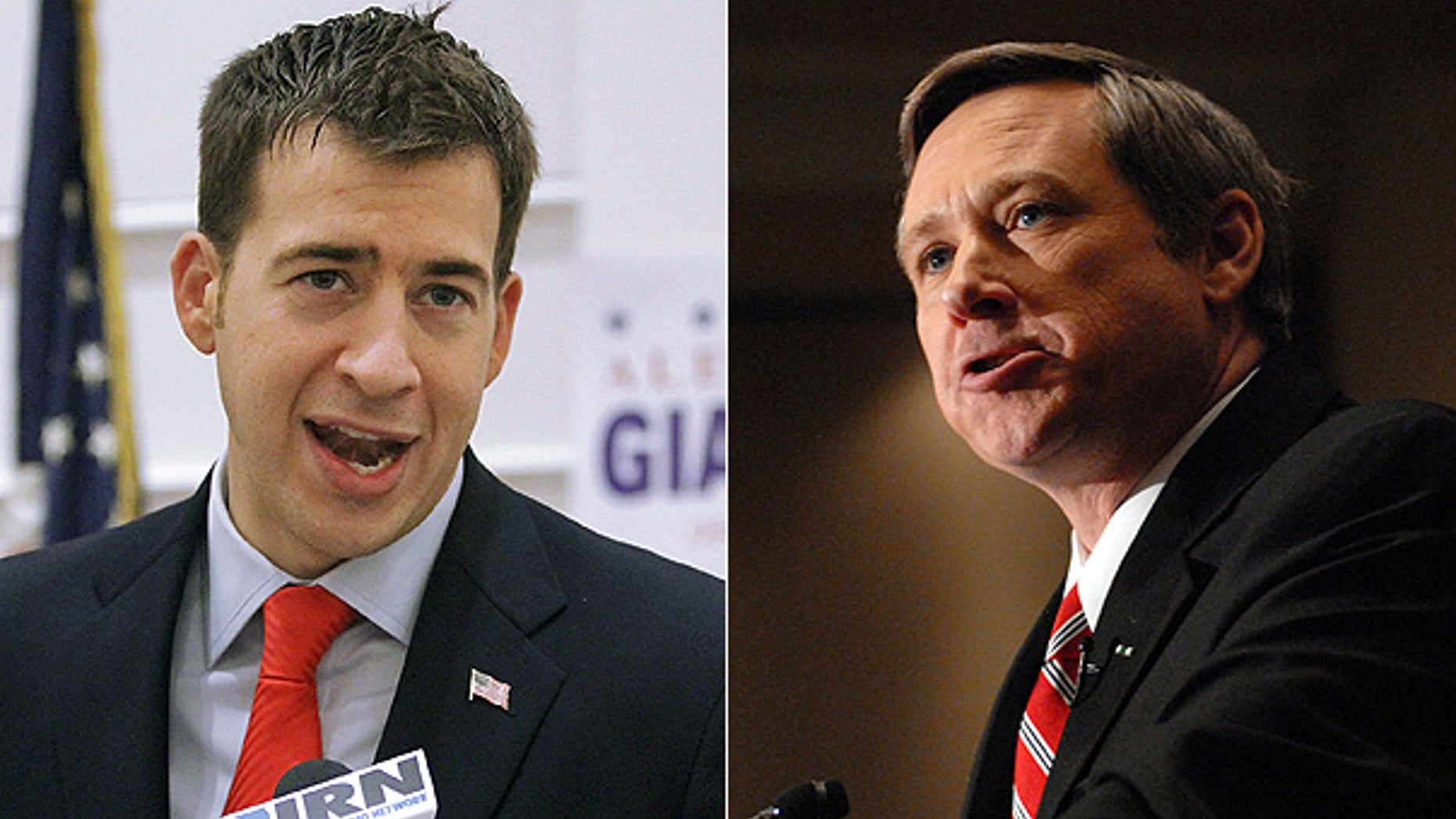 CHICAGO -- In the state where Barack Obama's political career was born, voter enthusiasm as measured by turnout in the nation's first election of the 2010 primary season, was anemic, well below the expected 30-35%.
The fact that Obama's old senate seat was at stake, and that government corruption under democratic control has run amuck here, wasn't enough to avoid the record low turn out embarrassment.
On the Republican side, it was a land slide for 5 term 10th district Congressman Mark Kirk. As the returns were tallied, he held a commanding 3 to 1 lead over his nearest republican rival.
Kirk began channeling Scott Brown the day of the Massachusetts miracle two weeks ago and carried it right through to election night, hoping to continue the momentum for republicans in the Land of Lincoln.
"One political party can't hold all the answers and one political party should never hold all the power", Kirk declared at his victory party in downtown Chicago.
Kirk is the first serious GOP Senate nominee Illinois has seen in years. Seven of the last nine U.S. Senators elected from this state have been democrats. Democrats hold every major state office. But, while the president is personally popular here, his policies are not.
Unemployment is over 10%, corruption runs rampant, and like the federal budget, the state budget has massive deficits. Taxes are sky high and voters are furious.
The democratic battle made for a later evening. State Treasure Alexi Giannoulias clung to a narrow lead over ex-city of Chicago Inspector General, David Hoffman. Both of them are friends of President Obama, and touted it in their campaigns while trashing each other.
Hoffman seized on recent revelations that the bank owned by Giannoulias family lost $75 million last year.
Broadway Bank has been ordered to recapitalize by the feds and Hoffman pointed out in a tough attack add that the bank loaned a million dollars to convicted felon, Tony Rezko, another presidential pal.
Giannoulias makes for a scuffed up democratic nominee in the general election. Republicans plan to pick up the attack where Hoffman left off.
Kirk is a fiscally conservative, socially moderate republican. He is pro choice, supports gay rights and various gun control laws - not unlike Scott Brown. Brown struck a chord with Bay State voters using a populist stump speech that reminded voters "its not Ted Kennedy's seat, its the people's seat". Kirk adapted it immediately in Illinois to say "its not Obama's seat, its the people's seat".
Less than a month into the 2010 midterm campaign and republicans have picked up the Massachusetts seat occupied by Ted Kennedy for 47 years, they are poised to compete and potentially win the Illinois seat once held by the President and oh yeah, Vice President Joe Biden's old Delaware seat is now leaning GOP too.
Hope and change mean something quite different in the second year of the Obama Presidency.