Idaho Rep. Raúl Labrador gives his endorsement to Ted Cruz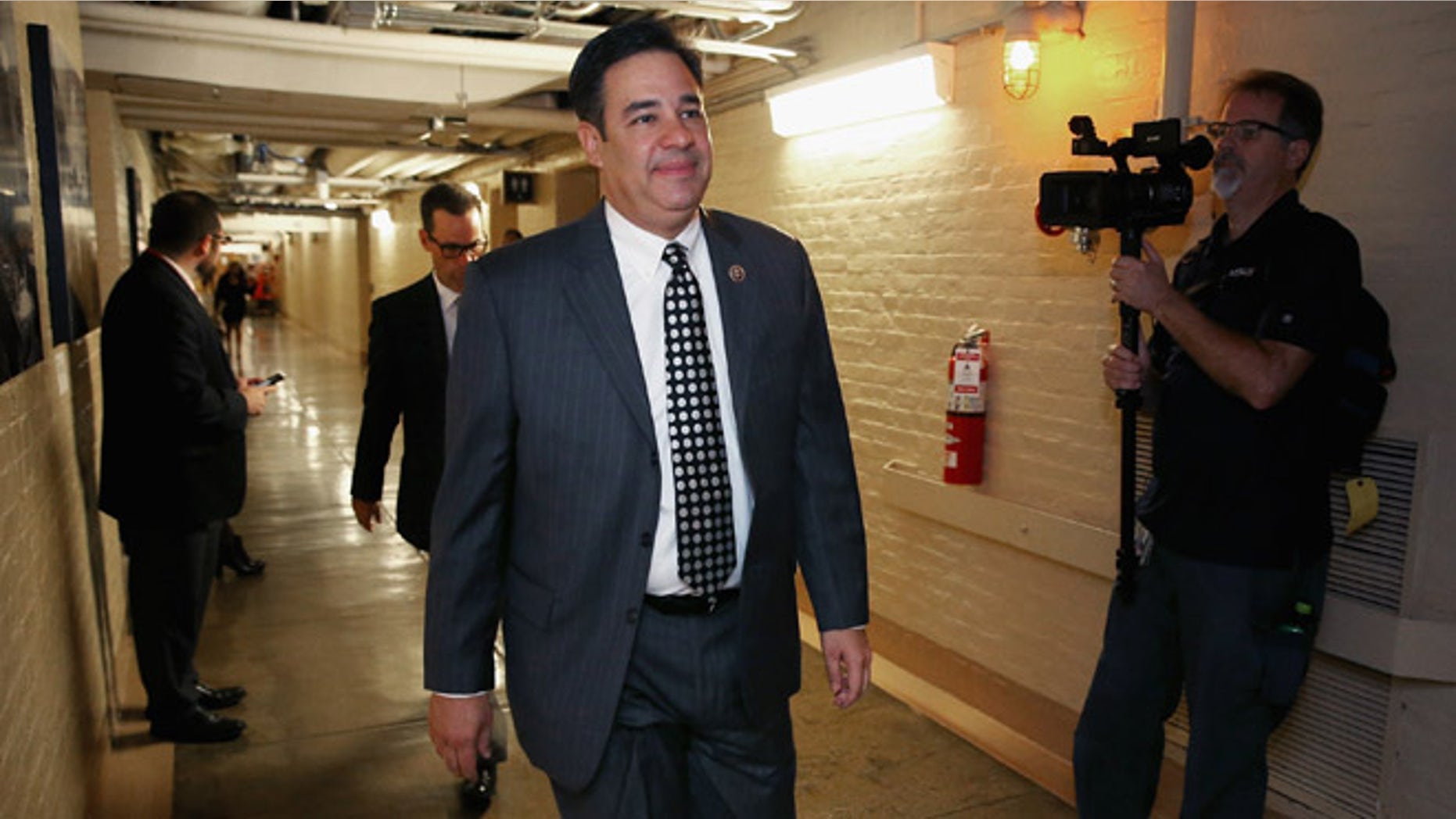 Texas Sen. Ted Cruz may not have the best rapport with the Latino community, but on Thursday he received a key endorsement from a member of the community.
Congressman Raúl Labrador of Idaho came out in support of Cruz's bid for the Republican presidential nomination.
In his endorsement, the Puerto Rican-born lawmaker called Cruz "a stalwart defender of the constitution and a tireless advocate for conservative principles."
"Americans know Washington is broken," Labrador said in a press release. "Ted Cruz is the only candidate that will truly change the way Washington works, restore the balance of power between the presidency and the American people, and advance the principles of freedom and liberty for all Americans, not just the privileged few. It's time for all conservatives to unite behind the one candidate that can win in November and defeat the Washington establishment."
Labrador was elected to the House in 2010 and is a leader in the House Freedom Caucus. The lawmaker, who is a strong supporter protecting civil and religious liberties, has recently been a strong critic of House Speaker Paul Ryan – criticizing the Wisconsin congressman for not being conservative enough.
While it's unclear if Labrador's endorsement will help Cruz win over any Latino voters, it does add to a growing list of conservative supporters that have thrown their support behind the Texas senator. Along with Labrador, Cruz's conservative coalition in the House also includes Rep. Mark Meadows of North Carolina, South Carolina Rep. Jeff Duncan and Iowa Rep. Steve King, a fierce opponent of immigration.
"Raúl is a passionate advocate for liberty who has spent his time in Congress fighting for the freedoms of Idahoans and for all Americas," Cruz said. We need more leaders in Washington like him, working to restore the power back to the American people from the Washington establishment.
He added: "I am thrilled to have his support for our campaign and look forward to working together to restore this country to the principles it was founded upon."
In his campaigning Cruz has tried to distance himself from his Hispanic roots and play up his conservative credentials.
Cruz, whose father was born in Cuba, admits that his Spanish-speaking skills are "lousy." He offers up only the occasional "muchisimas gracias" on the campaign trail.
His positions on immigration, including ending birthright citizenship and building a border wall, put him at odds with many Hispanic voters and advocacy groups. They accuse him of ignoring his heritage and issues that matter to many Latinos.
"In the Democratic Party, you're the Hispanic guy, you're the African-American guy, you're whatever your little bloc is, you're pigeonholed and simply a quota representative," Cruz told The Associated Press in a November interview. "One of the reasons I'm a Republican is because we treat people as individuals. ... When I ran for Senate in Texas I didn't run as: 'Vote for the Hispanic guy.'"