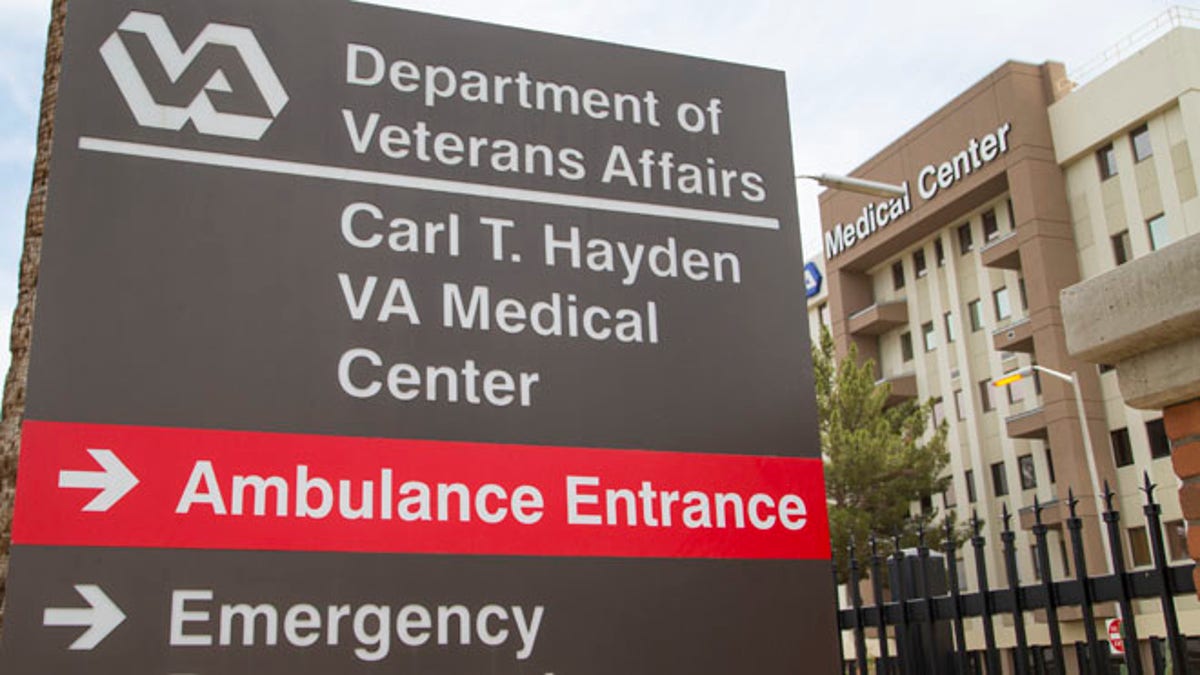 The House approved a $17 billion package Wednesday aimed at fixing the scandal-scarred Department of Veterans Affairs, boosting the chances that Congress can finalize the bipartisan legislation before lawmakers leave for the August recess.
Fiscal conservatives remain concerned about the cost of the package and its impact on the deficit. But the bill nevertheless passed on a strong 420-5 vote Wednesday afternoon in the House.
The Senate is expected to take up the same legislation soon, as lawmakers rush to complete their work before leaving town this weekend for a five-week recess.
Rep. Jeff Miller, R-Fla., chairman of the House Veterans Affairs Committee, called the plan an "honest solution to an urgent problem," and urged the Senate to follow suit for the sake of fixing a "broken bureaucracy."
The measure is intended help veterans avoid long waits for health care, hire more doctors and nurses to treat them, and make it easier to fire senior executives at the Veterans Affairs Department.
The House vote came just one day after the Senate confirmed former Procter & Gamble CEO Robert McDonald to lead the sprawling agency, which provides health care to nearly 9 million enrolled veterans and disability compensation to nearly 4 million veterans.
McDonald will replace Acting VA Secretary Sloan Gibson, who took over in May after Eric Shinseki resigned amid a growing uproar over reports of long veterans' waits for health care and VA workers falsifying records to cover up delays. McDonald has pledged to transform the VA and promised that "systematic failures" must be addressed.
In order to be successful, McDonald "will need to take swift and decisive action to discipline employees responsible for mismanagement, negligence and corruption that harms veterans while taking bold steps to replace the department's culture of complacency with a climate of accountability," Miller said.
Miller is a co-sponsor of the VA overhaul bill, along with Sen. Bernie Sanders, I-Vt., his counterpart on the Senate veterans panel.
The measure includes $10 billion in emergency spending to help veterans who can't get prompt appointments with VA doctors to obtain outside care; $5 billion to hire doctors, nurses and other medical staff; and about $1.5 billion to lease 27 new clinics across the country.
Miller and Sanders say the bill will require about $12 billion in new spending after accounting for about $5 billion in unspecified spending cuts from the VA's budget.
Despite the steep cost, Miller said he was confident he could sell the bill to fellow Republicans, including Tea Party members.
The VA has been rocked by reports of patients dying while awaiting treatment and mounting evidence that workers falsified or omitted appointment schedules to mask frequent, long delays.
The compromise measure would require the VA to pay private doctors to treat qualifying veterans who can't get prompt appointments at the VA's nearly 1,000 hospitals and outpatient clinics, or those who live at least 40 miles from one of them. Only veterans who are enrolled in VA care as of Aug. 1 or live at least 40 miles away would be eligible to get outside care.
The Associated Press contributed to this report.