Holder Challenges 'Fast and Furious' Allegations in Scathing Letter to Congress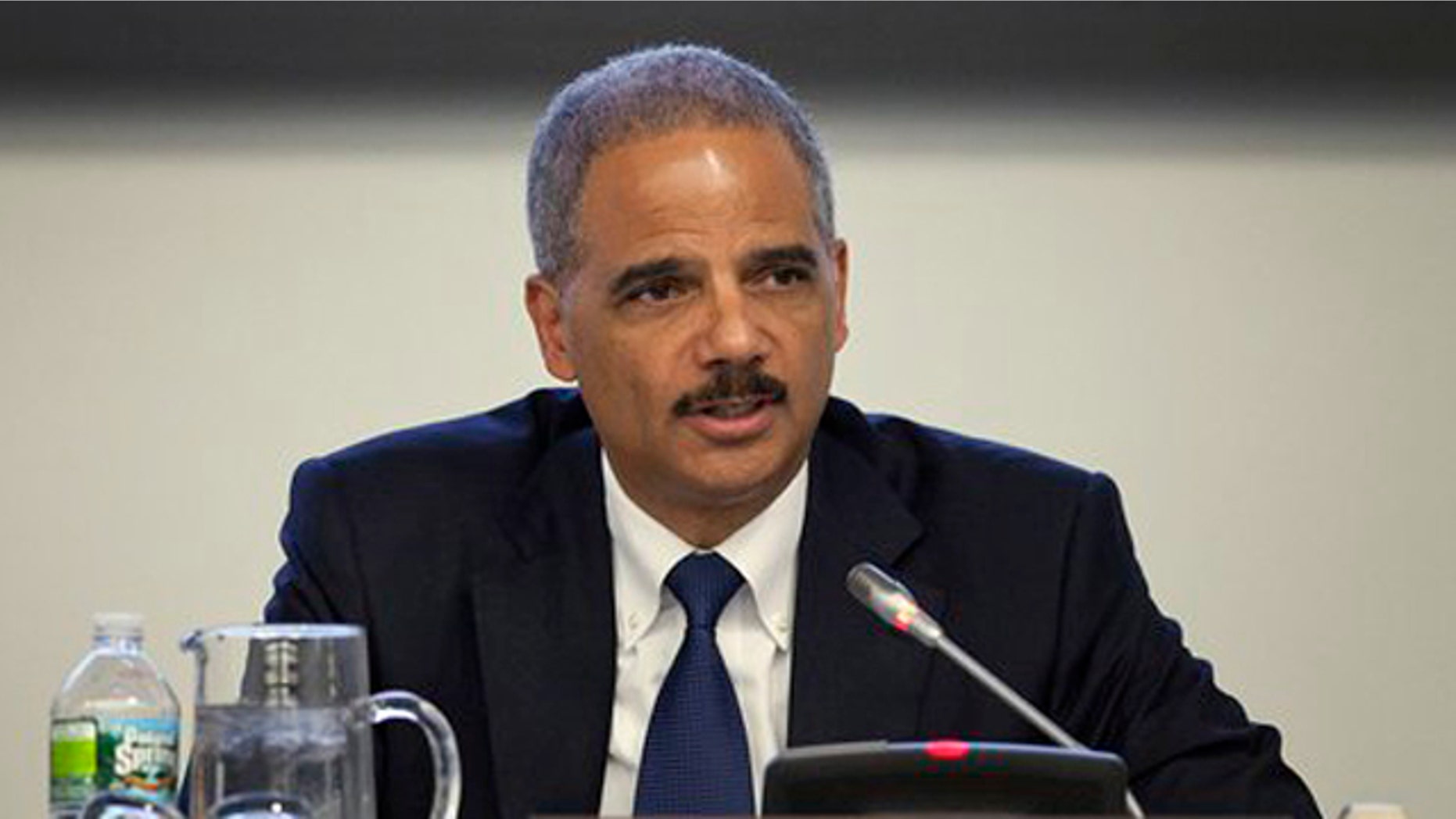 Attorney General Eric Holder, under new pressure from Republicans over when he learned of "Operation Fast and Furious," has mounted his most forceful defense to date, accusing critics of using "irresponsible and inflammatory rhetoric" and insisting his statements have been "truthful and accurate."
"I have no recollection of knowing about 'Fast and Furious' or of hearing its name prior to the public controversy about it," Holder wrote in a letter to congressional leaders Friday. "Prior to early 2011, I certainly never knew about the tactics employed in the operation."
The letter comes one day after the ranking Republican on the Senate Judiciary Committee, Sen. Charles Grassley, R-Iowa, distributed five memos addressed to Holder in July and August 2010, citing the gunrunning investigation by name. Nearly a year after those heavily redacted memos were sent, the attorney general in May told lawmakers under oath he "probably heard about Fast and Furious for the first time over the last few weeks."
A spokesman for Rep. Darrell Issa, R-Calif, who as chairman of the House Oversight and Government Reform Committee is leading a congressional investigation into "Fast and Furious," said he found Holder's letter unconvincing.
"If Attorney General Holder had said these things five months ago when Congress asked him about 'Operation Fast and Furious,' it might have been more believable," the spokesman said. "At this point, however, it's hard to take at face value a defense that is factually questionable, entirely self-serving, and a still incomplete account of what senior Justice Department officials knew about gun walking."
The broader back-and-forth focuses on tactics used by ATF investigators in Arizona to target major gunrunners. Launched in late 2009, the investigation planned to follow gun purchasers in hopes that suspects would lead them to the heads of Mexican cartels. But high-powered weapons tied to the investigation ended up at crime scenes in Mexico and the United States, including the murder of Border Patrol Agent Brian Terry late last year.
After the release of the memos Thursday, Issa said Holder "has failed to give Congress and the American people an honest account of what he and others knew about gun-walking and Operation Fast and Furious," calling "the lack of candor ... deeply disturbing."
In addition, House Judiciary Committee Chairman Lamar Smith, R-Texas, is calling for a special counsel to look into the matter. And earlier Friday, sheriffs from 10 Arizona counties echoed the call, accusing Holder and the Justice Department of "betraying every law enforcement officer in America, especially Arizona."
In his letter, Holder said it's his most ardent critics who have "heaped" disrespect upon the nation's law enforcement officers.
The attorney general said he "cannot sit idly by" while, for example, a Republican on the House Oversight Committee suggests "that law enforcement and government employees who devote their lives to protecting our citizens be considered 'accessories to murder.'" Holder, referring to a comment by Rep. Paul Gosar, R-Ariz., called on his critics to "denounce" such statements.
He noted he has so far remained relatively mum on the matter, while the Justice Department's inspector general completes its own investigation, launched at Holder's behest. But, he said Friday, he feels compelled to speak out now because "the public discourse concerning these issues has become so base and so harmful to interests that I hope we all share."
The memos cited by Holder's critics were from Michael Walther, the director of the National Drug Intelligence Center, and addressed to the attorney general himself.
They describe a "Phoenix-based firearms trafficking ring" with "direct ties to the Sinaloa Cartel, which is suspected of providing $1 million for the purchase of firearms in the greater Phoenix area." The memos contain the same unredacted information, outlined in a nearly identical paragraph each time.
In his statement Thursday, Grassley noted the memos specifically said the suspected "straw buyers" were "responsible for the purchase of 1,500 firearms that were then supplied to Mexican drug trafficking cartels."
Grassley said: "With the fairly detailed information that the attorney general read, it seems the logical question for the attorney general after reading in the memo would be 'why haven't we stopped them?' ... And if he didn't ask the questions, why didn't he or somebody in his office?"
In his letter Friday, Holder said such statements "mischaracterize the process by which I receive information concerning the activities of the department's many components."
He said his office typically receives more than 100 pages of "so-called 'weekly reports' that, while addressed to me, actually are provided to and reviewed by" his staff and the deputy attorney general's staff. He said he does not "and cannot read them cover-to-cover."
"Please note that none of these summaries [recently disclosed] say anything about the unacceptable tactics employed by ATF," he wrote. And, he said, "No issues concerning Fast and Furious were brought to my attention because the information presented in the reports did not suggest a problem."
Still, Holder acknowledged in his letter that "senior officials" within his department "were aware at the time that there was an operation called 'Fast and Furious' although they were not advised of the unacceptable operational tactics being used." He noted that, according to Issa himself, even the ATF head at the time has said he didn't know about the tactics being used by his own agency.
Holder also made a point of noting "the flawed tactics employed" were also used "in an investigation conducted during the prior administration."
From 2006 to about the end of 2007, as part of "Operation Wide Receiver," investigators "permitted guns to be transferred to suspected gun traffickers and had not interdicted them," according to a current Justice Department official.
The investigation was initiated after ATF "received information about a suspicious purchase of firearms," the official said. But the controversial tactics were only discovered in 2009 after prosecutors began reviewing the case for possible prosecution, resulting in two sets of indictments, according to the official.
On Wednesday, the newly assigned ATF head, B. Todd Jones, said "everything is under review" in the way of investigative practices and processes at the agency.
"We've got to hit the reset button and move forward," he said.
Fox News' William LaJeunesse contributed to this report.