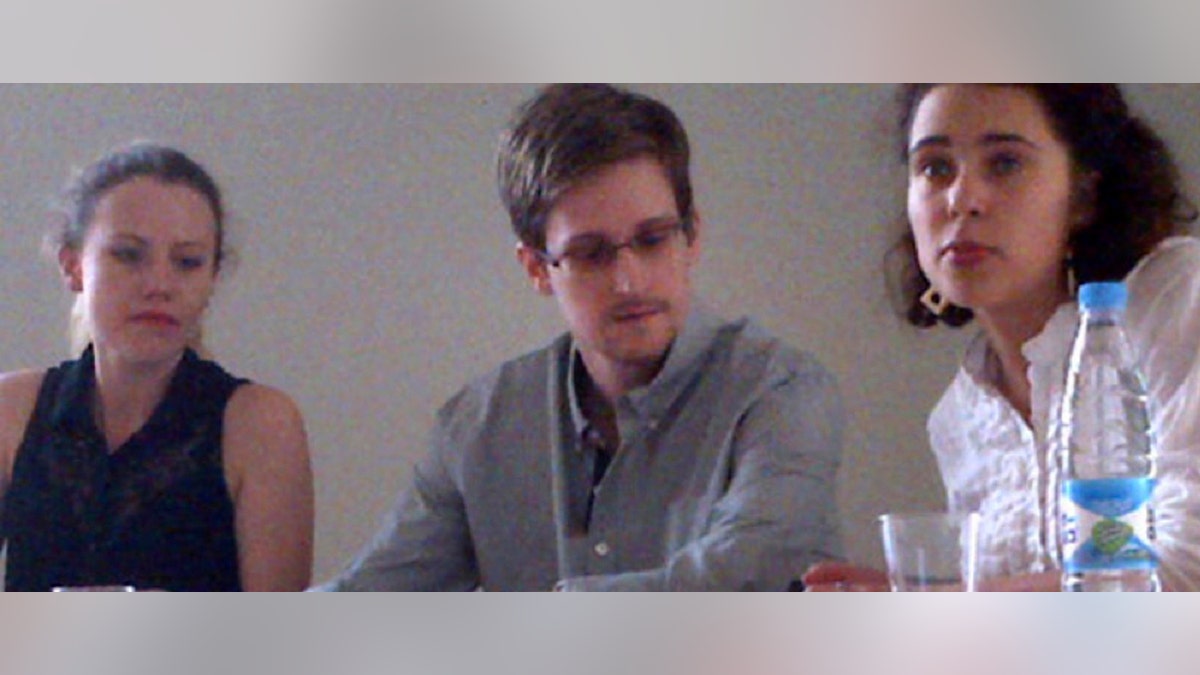 Bring him home. That's what The New York Times' and The Guardian's editorial pages say about NSA leaker, Edward Snowden. In other words, he's a hero, not a villain, for breaking the law and disclosing top secret documents.
The Times' editorial board is arguably the most influential in the nation, and its typically pro-Obama views usually shine brightly on the White House. That's why, when the Times takes an anti-Obama position, Twitter goes crazy.
Should Obama forgive him? These pundits say youbetcha.
Former high-ranking Obama official, now Atlantic writer, Anne-Marie Slaughter, surprised many with her endorsement.
Journalist Glenn Greenwald, who broke the story for The Guardian, and published Snowden's leaked documents, finds the pronouncement "remarkable," and predicts Slaughter's endorsement will be confusing for talking heads.
The tweet from a Washington correspondent for the Huffington Post drips in irony:
Top strategist for Mitt Romney's 2012 presidential campaign, Stuart Stevens, finds fault with more than just the Snowden editorial.
While Blake Hounshell, deputy editor of Politico Magazine, finds fault with one word:
And it seems no matter what the controversy, all roads lead to Hillary. Radio host, Tammy Bruce:
***
As if the Times and Guardian pieces aren't enough 'Snowden lobbying' for the president, the leaker's mug – along with a big "Thank you Edward Snowden" -- is coming to a bus near him.
I thought you had to be a celebrity to get your face on the side of a bus. Oh wait…
Watch Lauren every Sunday on #MediaBuzz at 11 a.m. and 5 p.m. ET. If you'd like to recommend your favorite political tweets, email laurenashburnFNC@yahoo.com or send her a tweet @laurenashburn with the hashtag #TwitterTalk.