Here come the socialists: 'Comrades' seeking office in 2018 take cue from Sanders
A slew of candidates are running in the 2018 elections as in-the-open socialists, in the latest sign that the Bernie Sanders wing is looking to expand its political footprint -- as mainstream Democrats, in turn, embrace their big-government policies.
Those running under the socialist banner this year include nearly two-dozen candidates, for offices at all levels.
One, Texas attorney Franklin Bynum, this week proclaimed he's running on a "far-left" agenda as he touted his Democratic Socialists of America "comrades." Texas, which has voted for a Republican in the past 10 presidential races, has emerged as an unlikely hotbed for socialist candidates this year -- including Bynum, who last month won in an unopposed Democratic primary for a post as a Houston criminal courts judge.
"Stood with DSA comrades in the Sunday New York Times," the 34-year-old Bynum tweeted Monday, a few days after he was quoted in the newspaper saying, "Yes, I'm running as a socialist. I'm a far-left candidate."
Bynum's campaign did not respond to a request from Fox News for an interview.
DEMS TILT HARD LEFT WITH NEW PET PROJECTS
But the former public defender is one of at least four candidates that the Houston chapter of the DSA has endorsed this year. The others include a state Senate candidate and Ali Khorasani, who last month finished last in a five-person Democrat primary for a Houston-area U.S. House seat.
The Texas Observer has compiled a list of 20 candidates this year in Texas who are affiliated with the DSA, based on statements sent to the Austin-based magazine.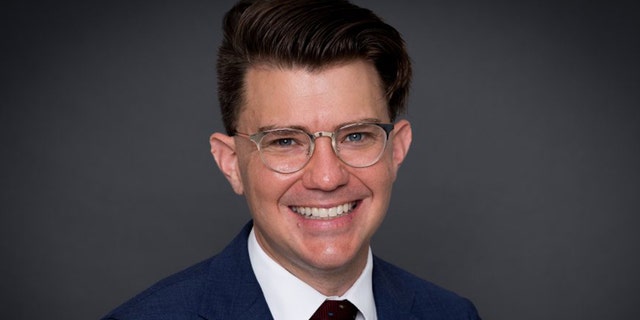 "As a member of both the DSA and the Communist Party of Houston, I am deeply aligned with socialist values and anti-capitalism," Khorasani said in the statement posted online by the magazine.
That a wave of far-left candidates are on 2018 ballots across the country is unsurprising, considering the liberal backlash to President Trump's upset victory over Democrat Hillary Clinton in 2016.
But it comes as Democratic Party figures increasingly espouse big-government policies -- such as guaranteed jobs -- that once would have been confined to a sliver of America's left. Together with the slate of socialist candidates, it shows how influential the movement led by Sanders in the 2016 presidential campaign has become.
Sanders remains politically active and in office, but others are looking to carry the torch.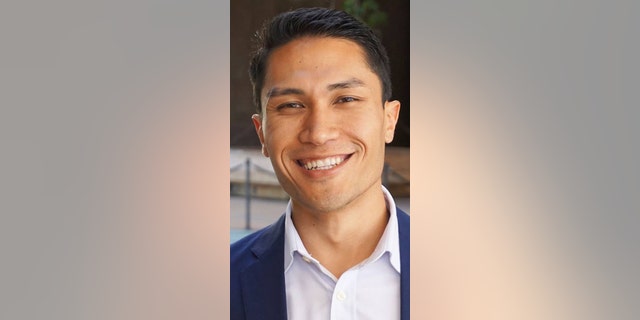 However, the chances of Sanders being joined on Capitol Hill by a new class of socialist-aligned lawmakers in 2019 seem slim at this point. Many face long odds of winning, and are seeking lower-level office where their influence would not be felt so much on the national stage -- yet.
"It's just not there," Brookings Institution senior fellow Elaine C. Kamarck said. "This is not something you want to run on under any circumstances, though it may not be as toxic in perhaps Berkeley, California."
Kamarck made clear that some socialists could perhaps be on 2018 congressional ballots. Right now, however, they're not officially aligned with a formal socialist party.
The most recent Federal Election Commission report shows no House or Senate candidates have so far filed to run as members of the Socialist Labor Party, Socialist Party USA or Socialist Workers Party.
Yet some are aligning with the Democratic Socialists of America, which classifies itself as a group rather than a political party and appears to have had a surge in membership in recent years.
The group, which also declined a request for comment, does not release membership numbers. However, the group's magazine (which goes to every member) now has roughly 30,000 subscribers, compared with about 5,000 in 2016, based on information in the DSA's 2017 winter magazine.
Among the other socialist candidates cited in The Times story is Kaniela Ing, a Hawaii state representative running in the Democratic primary for a House seat.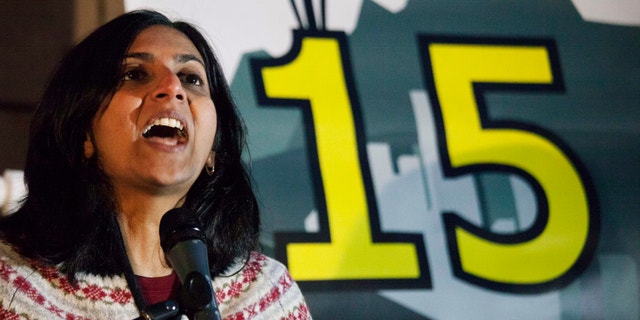 The 29-year-old Ing also declined an interview with Fox News, and his campaign will not say whether he is indeed a socialist candidate.
However, Ing's platform covers the left flank of the Democratic Party, including a call to impeach President Trump and guaranteed jobs, as Sanders is proposing.
"My role as an elected official is to shift the power from the elected few to the many," Ing, whose father died when he was 12 and whose mother then had to rely on government programs to raise her children, said recently on a local radio show. "We really couldn't have made it without the government and the community."
Socialist-aligned candidates may still face headwinds, considering Washington Democrats' overarching strategy of winning swing districts in order to take control of the House.
Most socialist-leaning candidates, like Sanders, still run as independents or on the Democratic ticket.
Socialism can be defined in various ways but it generally espouses government- or community-owned goods and services over capitalism. Sanders, in defending his beliefs, has held up President Franklin D. Roosevelt's New Deal public-works program, launched to help the country out of the Great Depression -- saying it was similarly dismissed as socialist.
However, a self-proclaimed socialist getting elected to office in the U.S. recent years is not unprecedented.
Kshama Sawant was elected in 2013 to the Seattle City Council, running as a Socialist Alternative and touting a $15-an-hour minimum wage and a so-called "millionaire's tax" to improve public transportation.