Hagel stirs controversy, confusion with 'Taliban' joke about audience member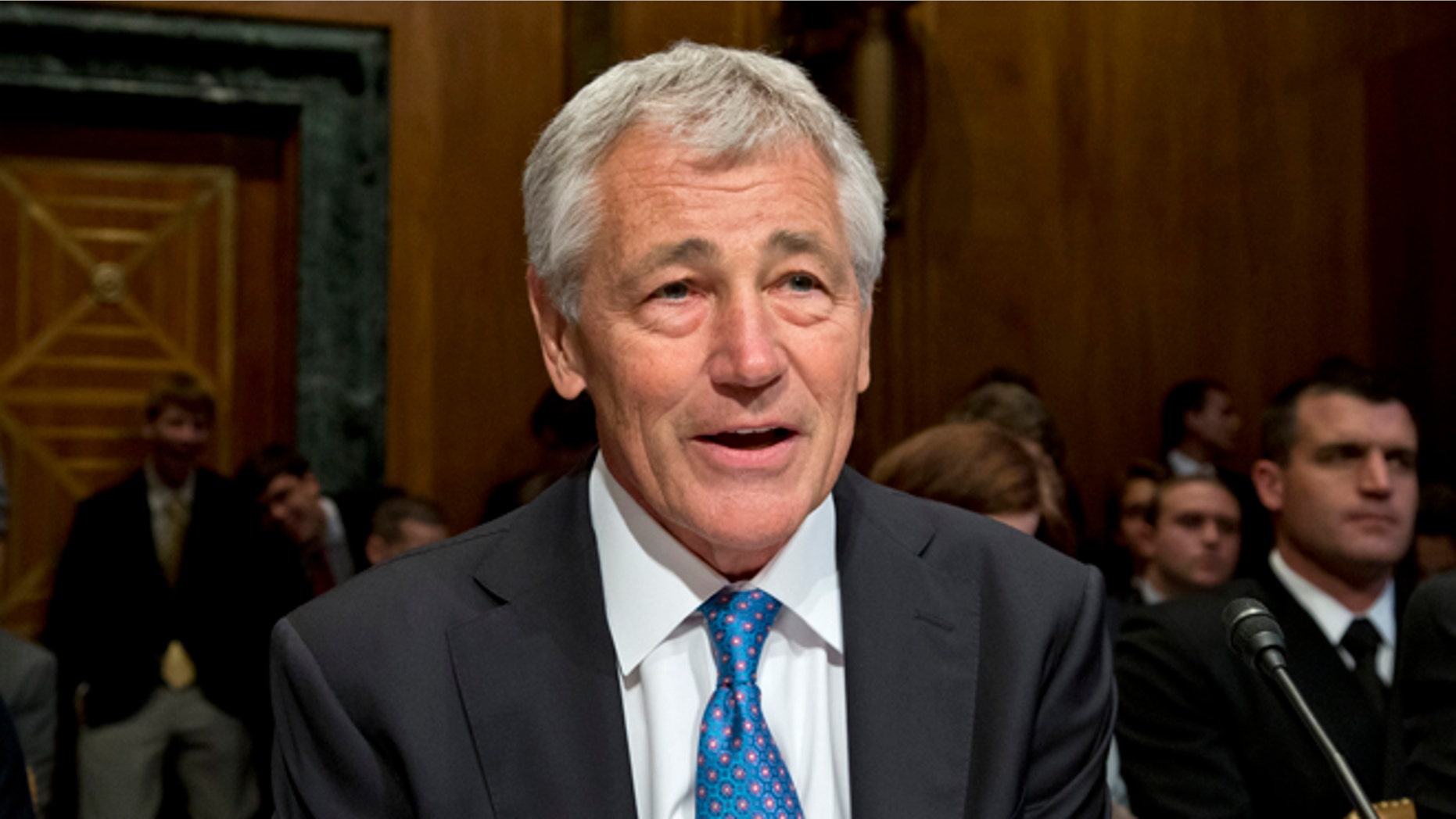 Defense Secretary Chuck Hagel's attempt at a joke turned controversial Wednesday when he asked if a member of the audience at the University of Nebraska Omaha was part of the Taliban.
The off-hand remark might have slipped by unnoticed, except it initially appeared the remark was directed at an Indian professor who works at the university. That version of events, though, is now in question.
Here's what happened: Hagel -- a Nebraska native -- took a series of questions from a hometown audience following a benign speech on challenges facing the Pentagon. After answering a question on U.S. negotiations with the Taliban he pointed to the back of the room and said:
"OK, so who has a -- way up in the back there. You're not a member of the Taliban are you ..."
The response from the audience member:
"Mr. Secretary, I'm Robin Gandhi. I'm an assistant professor at UNO."
Robin Gandhi received his Bachelors degree from Sardar Patel University in Gujarat, India, according to his online university profile, and is of Indian descent.
The joke was met with silence from the auditorium until Dr. Gandhi began his question.
But a Pentagon spokesman says the secretary could not see who was at the back of the room and did not direct his comment at Dr. Gandhi.
George Little, Hagel's spokesman, issued this statement:
"Following a question related to the Taliban, the Secretary made an off-the-cuff joke before the next questioner was called or selected at an appearance at the University of Nebraska at Omaha. Absolutely no slight toward any individual in the audience was intended. That's the last thing the Secretary would do under any circumstance, in this or any other setting. He didn't know who would be called next to pose a question."
Margery Beck, a reporter for the Associated Press who was present that night, told Fox News in a brief phone interview that in fact Hagel's Taliban comment was directed at her.
It's unclear from video taken of the speech if that is true or not.
Nevertheless, Beck says she raised her hand to ask a question and that's when Hagel called on her and made the remark. It was only after an employee controlling the audience microphone instructed Beck that no questions from the press were allowed that Dr. Gandhi, sitting only a few seats away, was allowed to ask his question instead.
University spokesman Erin Owen issued the following statement on Dr. Gandhi's behalf:
"I was honored to attend Secretary of Defense Hagel's speech on Wednesday. I was able to ask a question, and I thoroughly enjoyed hearing his answer. Before I rose to ask a question, there was apparently some confusion that did not involve me."
The controversy comes at a delicate time for the administration, which committed this week to peace talks with the Taliban.