Gun manufacturer says Bank of America doesn't want its business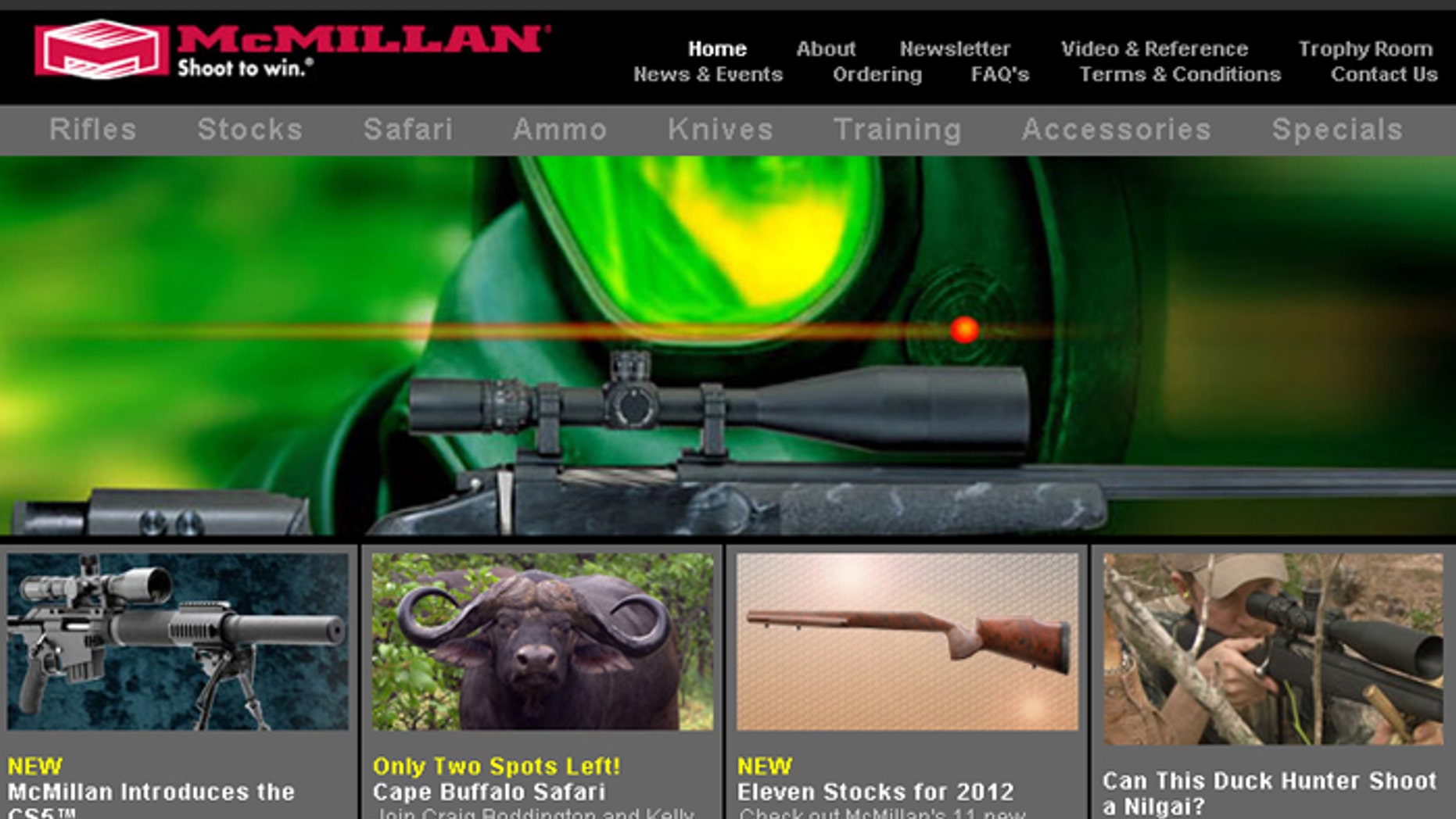 An Arizona-based firearms company says it is being treated unfairly by Bank of America for the type of business it does, a claim the bank denies.
Kelly McMillian, operations director of the McMillian companies – which makes rifles, ammunition, gunstocks and related firearms equipment – said a bank vice president explained at a meeting last week that he no longer wanted McMillan's business because the companies manufacture firearms.
"This has nothing to do with our financial position," McMillian said Friday. "He said the bank needed to assess the risk of doing business with a firearms manufacturer."
McMillian said he was also visited Thursday by another Bank of America executive with essentially the same message and was not even offered an opportunity to restructure his debt or make some other deal, though his company has never missed a payment or bounced a check.
A Bank of America spokeswoman denied McMillian's account, and told Fox News that Bank of America has never had any policies prohibiting them from banking or lending to clients in the firearms industry. She said that the bank has longstanding relationships with many companies in the industry.
"Bank of America holds in high regard every right guaranteed in the US Constitution and all it's amendments, including the Second Amendment," she added in an e-mail message to Fox News.
The bank was recently involved in a $250 million deal with Freedom Group, a guns and ammunition maker.
Bank of America is one of the world's largest financial institutions, severing roughly 57 million customers including roughly 4 million small businesses in about 40 countries, according to a company profile.
The bank was among several that needed a federal bailout during the recession that was partly created by the mortgage lending crisis.
Bank of America received $45 million in taxpayer money in late 2009 and early 2010, in part through the federal Troubled Asset Relief Program, or TARP.
The bank was criticized in 2007 for a program that offered credit cards to customers without Social Security numbers, typically illegal immigrants.
More recently, the bank became a target of the Occupy Wall Street protests and others upset because of its proposal $5-a-month debit-card fee, which was eventually scrapped.
A National Rifle Association official said Friday the group is aware of the situation involving McMillian but "is waiting to get all of the details" before commenting.