Greene's Primary Opponent Calls for Investigation of Election Results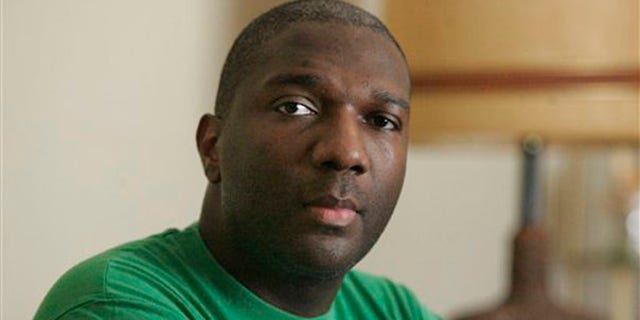 NEWYou can now listen to Fox News articles!
Vic Rawl, who was the presumptive Democratic nominee in South Carolina's U.S. Senate race until his upset loss this week to unemployed military veteran Alvin Greene, is now calling for an investigation into the results.
Rawl, a four-term former lawmaker who was heavily favored to win Tuesday, has accepted the help of a couple of mathematics professors who found some possible anomalies in voting patterns, including Rawl's superior performance among absentee voters compared with Election Day voters. Another expert examined voting machines used in the primary to check for malfunctions or tampering.
"These findings concern the campaign, and should concern all of South Carolina," Rawl said in a press release issued late Friday. "We do not know that anything was done by anyone to tamper with Tuesday's election, or whether there may have been innocuous machine malfunctions, and we are promoting no theories about either possibility."
"However, we do feel that further investigation is warranted," he said.
Greene did not return messages left for him at his home.
A state Democratic Party official told FoxNews.com that the South Carolina Law Enforcement Division, or SLED, had launched an investigation Friday at the request of an unknown person. But neither the official nor a law enforcement spokeswoman could provide details about what is being reviewed.
Greene's stunning victory has raised suspicions among some who wonder how a jobless candidate without party support could pay the $10,440 filing fee. House Majority Whip James Clyburn, D-S.C., has suggested Greene is a Republican plant and has called on federal authorities to investigate where the money came from.
Greene, who says he left the military last August after 13 years in the Army and Air Force, has said he paid the fee by saving up two years of his service pay. He says he is a "legitimate candidate."
Greene also has rebuffed pleas from party officials to withdraw from his race against Republican Sen. Jim DeMint after reports surfaced that he faces a felony charge for allegedly showing pornography to a college student.
Greene won Tuesday with nearly 59 percent of the vote to Rawl's 41 percent, receiving more than 100,000 votes in the state's 46 counties.
But after spotting some "oddities," Rawl sent the election results to Walter Mebane, a professor of political science and statistics at the University of Michigan and Michael Miller, a professor of political science at Cornell University, who Rawl says are not affiliated with his campaign.
Mebane's test on precinct returns showed that the voting pattern for Rawl on Election Day could be expected to occur only about 10 percent of the time by chance.
"The results may reflect corrupted vote counts, but they may also reflect the way turnout in the election co-varied with the geographical distribution of the candidates' support," Mebane said in the press release.
Miller's test showed that Rawl performed 11 percentage points better among absentee voters than he did among Election Day voters.
"This difference is a clear contrast to the other races," Miller said. "Statistically speaking, the only other Democratic candidate who performed differently among the two voter groups was Robert Ford, who did better on Election Day than among absentees in the gubernatorial primary."
Rawl added that his campaign is receiving e-mails from voters and poll workers who experienced significant problems with voting for whom they intended.
Rawl said a further investigation is needed to find out exactly what happened on Election Day.
"South Carolinians would rather be 100 percent right than 90 percent uncertain," he said.