Gowdy takes himself out of running for FBI director post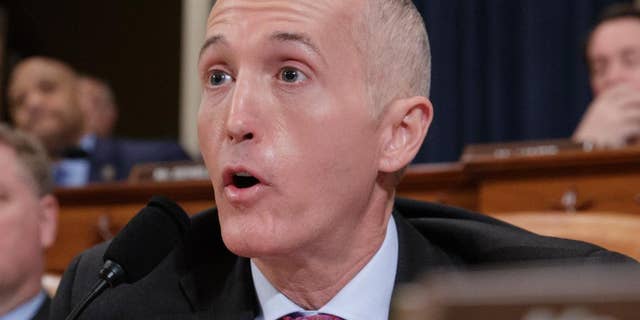 Rep. Trey Gowdy, R-S.C., announced Monday that he had removed himself as a candidate to replace fired FBI Director James Comey.
Gowdy, a former state and federal prosecutor, had been mentioned as a possible successor to Comey, who was dismissed last week by President Trump.
In a statement, Gowdy said he spoke to Attorney General Jeff Sessions Monday and shared "my firm conviction that I would not be the right person" for the job.
Gowdy added that the FBI deserves a director "with not only impeccable credentials but also one who can unite the country as we strive for justice and truth," adding that he was confident such a person will emerge.

Gowdy, who was elected to Congress in 2010, also chaired the House Select Committee that investigated the 2012 Benghazi attack in Libya.
Over the weekend, Justice Department officials interviewed several candidates to replace Comey as director, including former Rep. Mike Rogers; Sen. John Cornyn, R-Texas; U.S. District Court Judge Henry Hudson; and Fran Townsend, a former homeland security adviser to former President George W. Bush.
The Associated Press contributed to this report.