Gowdy, Cummings request Niger briefing from Pentagon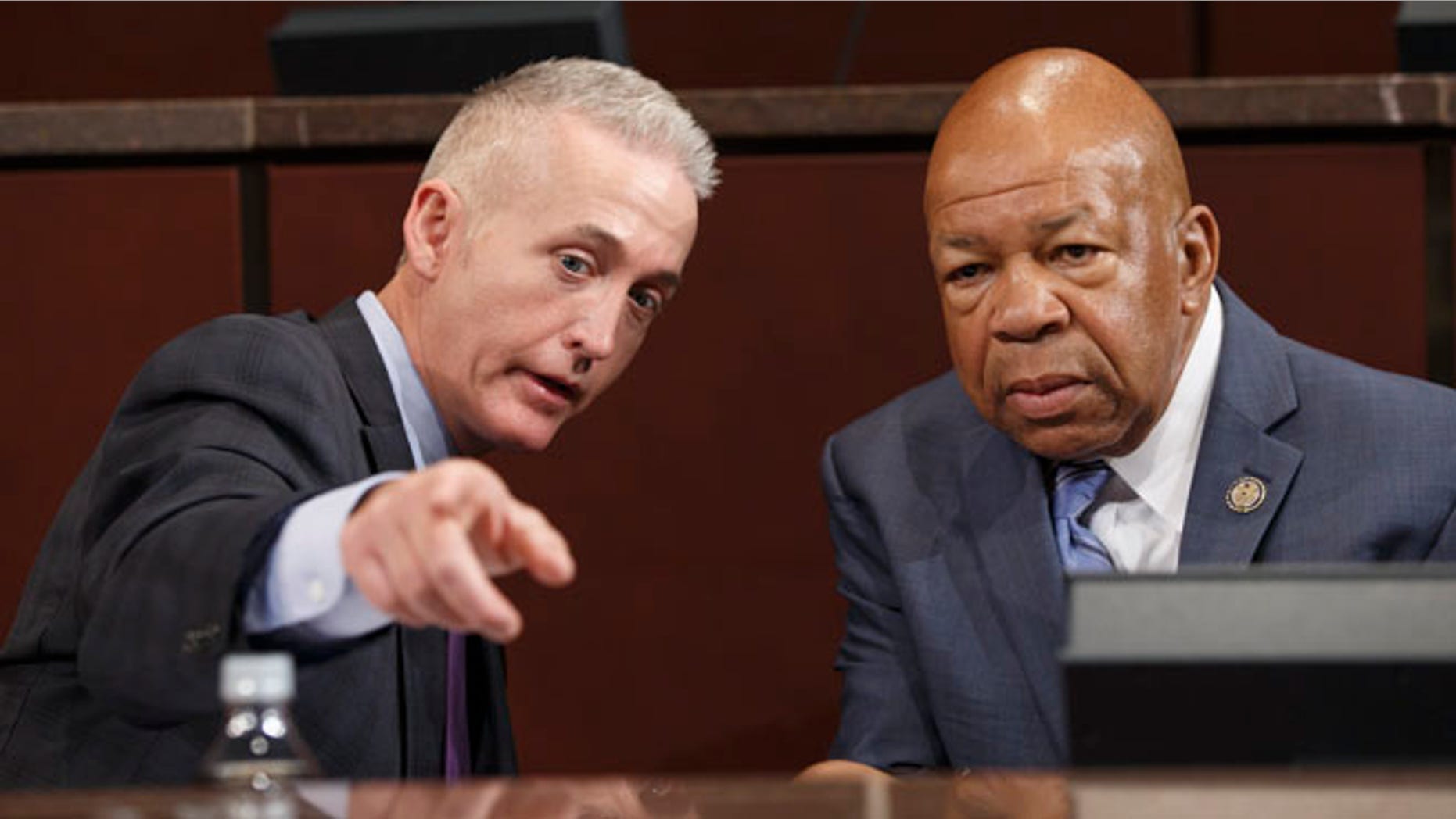 The House Committee on Oversight and Government Reform is calling for a Pentagon briefing for members in the wake of the attack in Niger that killed four U.S. service members and left two severely injured.
Committee Chairman Trey Gowdy, R-S.C., and Ranking Member Elijah Cummings, D-Md., penned a letter to Defense Secretary Jim Mattis on Wednesday, requesting a briefing, followed by a question and answer with Defense Department officials.
"These are the first combat-related American deaths in the course of the U.S. Special Forces training and assistance to the Nigerien armed forces," Gowdy and Cummings wrote. "Nearly three weeks after the attack, many questions remain regarding the purpose of the operation, the circumstances surrounding the ambush, and the military response to the tragedy."
The U.S. troops killed in Niger on October 4 were patrolling in unarmored trucks with Nigerien troops when their convoy was attacked by militants thought to be affiliated with ISIS. About 50 Islamic extremists attacked the group.
Sgt. La David Johnson, 25; Staff Sgt. Bryan Black, 35; Staff Sgt. Jeremiah Johnson 39; and Staff Sgt. Dustin Wright, 29, were killed in the attack.
Approximately 10 Nigerien troops were also killed.
NIGER ATTACK LEAVES 4 US SOLDIERS DEAD: WHAT TO KNOW
Gowdy and Cummings noted that their committee has a "history of investigating certain deaths of U.S. servicemen killed in the line of duty." The oversight committee led a probe in 2012 into the security failures in the attack in Benghazi, Libya, where four Americans were murdered in a terror attack.
Gowdy and Cummings requested a briefing "as soon as possible."
Cummings, however, criticized Gowdy, saying he was "greatly disappointed" that the chairman did not request similar briefings from the White House and the Intelligence Community. Cummings sent letters to the White House and National Intelligence Director Dan Coats on Wednesday, without the chairman's signature.
"The Committee cannot fulfill its constitutional duty while exempting the White House from robust congressional scrutiny, especially one involving the death of U.S. service members," Cummings said in a statement Wednesday.
The Defense Department is still investigating the attack.