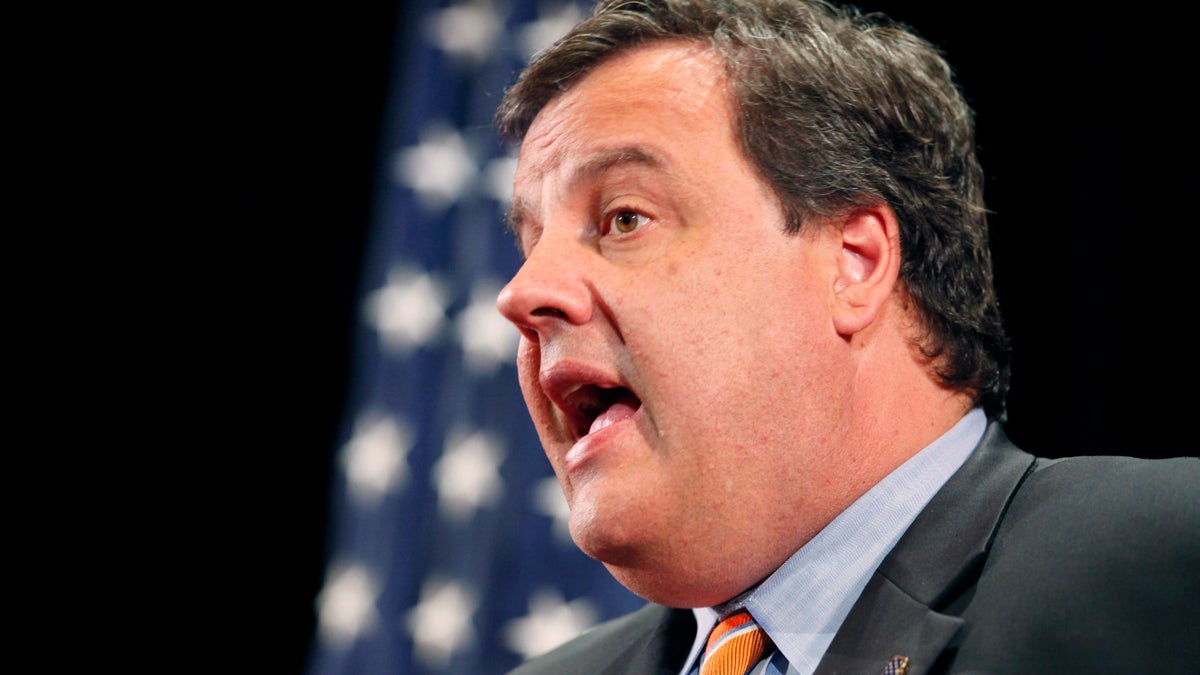 New Jersey Gov. Chris Christie is on the defensive after he flew a state police helicopter to his son's high school baseball game.
State police officials say it costs $2,500 an hour to fly in their helicopter, but they say ferrying Christie to the game didn't cost taxpayers anything extra because it's counted as training time for the pilots.
"It is important to understand that State Police helicopters fly daily homeland security missions and use flight time for training purposes, more so lately as we acclimate our pilots to the new aircraft," State Police Superintendent Rick Fuentes said in a written statement.
"Therefore, there is no additional cost to taxpayers or the State Police budget, nor is there any interference with our daily mission by adding the state's chief executive to any of these trips," Fuentes said. "Any flights transporting the governor would be subordinated to priority needs for our aircraft including rescue and emergent law enforcement missions."
Fuentes said Christie has been aboard state police helicopters 35 times since taking office, but he didn't say which, if any, of the trips were personal or political in nature and whether the governor has ever reimbursed the state for taking the trips.
After the game, Christie had a dinner at the governor's mansion in Princeton with a delegation of campaign donors from Iowa who tried to convince him to run for president.
A Christie spokesman said the helicopter is used occasionally "as the schedule demands" but he said the governor has been judicious in its use.
But that didn't stop his opponents from throwing criticism at him like fastballs.
"Gov. Christie obviously doesn't include himself in his hollow call for shared sacrifice," Assemblyman Paul Moriarty, D-Turnersville, said as he called on the governor to publicly detail his use of state police helicopters and reimburse the taxpayers for all costs associated with personal and political trips.
"Gov. Christie must learn that taxpayers cannot afford his helicopter joyrides," Moriarty said.
State Democratic Party chairman John Wisniewski called it inappropriate.
"The only thing I can think of is that he wanted to look presidential flying in. It's his version of Marine One," Wisniewski said.
Paul Loriquet, a spokesman for the state attorney general, said that as the state executive, Christie can use the helicopter "at any time for any purpose" and that it was up to the governor to determine if he should reimburse the state for personal use.
Other governors have been criticized for their use of helicopters. During her successful 1993 gubernatorial campaign, Christie Whitman criticized Gov. Jim Florio's use of a state helicopter, while Gov. James E. McGreevey was criticized for using a state helicopter to take 14 non-governmental trips.
The Democratic State Committee reimbursed the state $18,200 on McGreevey's behalf.
At that time, Republicans were quick to accuse McGreevey of abusing perks.
GOP Sen. Joseph M. Kyrillos, a close friend of Christie's and the chair of his campaign, called on McGreevey to make all of his travel and entertainment expenses public.
"The people of New Jersey should not have to wait for another news story for the McGreevey administration to take responsibility for abusing taxpayer dollars during a state budget crisis," Kyrillos said in 2002.
After Gov. Jon Corzine nearly died in an auto accident on the Garden State Parkway, a special commission recommended governors use helicopters more often as a safety concern. But Corzine, a multimillionaire, rented private helicopters for personal use.
Renting private choppers doesn't come cheap. HeliFlite, based in Newark, charges roughly $4,650 per hour before any potential discounts are applied that could bring the price under $4,000.
Jeff Tittel of the New Jersey Sierra Club said that it can make sense for governors to use helicopters on long haul business trips over gas-guzzling SUVs.
"If you have an event in Cape May and then Princeton, it makes sense," he said, "but I'm talking about official state business, I'm not talking about going to a baseball game."
The Associated Press contributed to this report.