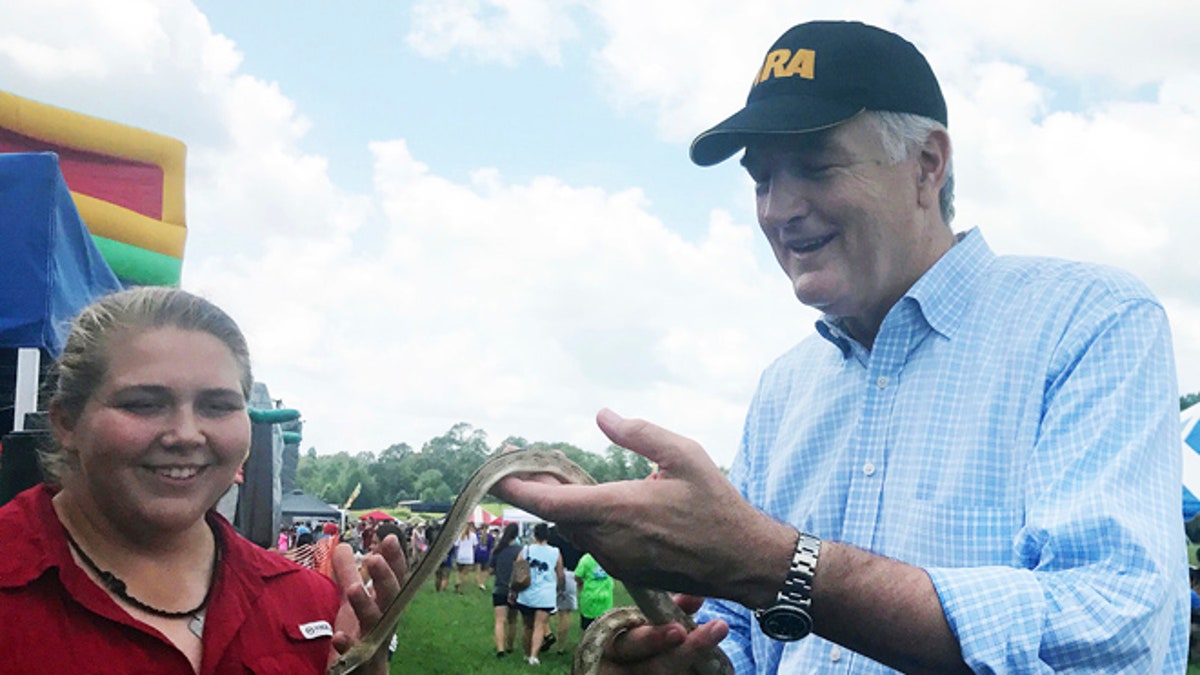 Republican candidates in the U.S. Senate race in Alabama crisscrossed the state Saturday, hoping to sway undecided voters before the election Tuesday.
A primary in which a sitting senator is seeking election is typically little more than a formality. But this is not a typical political year, and this is no typical race.
President Trump and Senate Majority Leader Mitch McConnell, R-Ky., are backing GOP Sen. Luther Strange in the special election to fill the seat of Alabama GOP Sen. Jeff Session, who earlier this year became U.S. attorney general.
Strange, a former state attorney general, was appointed to the seat in February.
Their support has left four-term GOP Rep. Mo Brooks largely cut off by Washington Republicans in the close, three-way battle that also includes former Alabama Chief Justice Roy Moore.
On Saturday, Strange attended the Cleburne County Fair, where he spoke to members of the Heflin First United Methodist Youth Group.
"We have less than 72 hours before Alabama voters head to the polls. So, can I count on you to take some time over the next couple of days to stop by your neighbors and ask them to support our campaign on Tuesday?" Strange asked voters via social media.
Trump's super PAC reportedly plans to spend as much as $200,000 on digital ads for Strange, in the closing days of race. He also has been endorsed by the National Rifle Association.
None of the three is expected to get at least 50 percent of the vote on Tuesday, which means the top-two finishers will advance to a runoff in September.
The winner will face the Democratic nominee later this year but will likely win -- considering the last time a Democrat was elected senator in Alabama was 1987, when Richard Shelby won, then switched several years later to the Republican Party.
Several polls indicate the race is too close to call, with Brooks garnering national support from conservative groups and Moore appearing to have strong support from grassroots voters, TV stars such as Chuck Norris and evangelicals, including influential faith leader James Dobson.
Brooks on Saturday attended the Baldwin County breakfast, at the Biscuit King, in the town of Fairhope.
Moore's campaign said the candidate and wife Kayla plan to participate in the traditional horse ride to the polls on Tuesday.