George H.W. Bush's funeral to include eulogies from George W. Bush, Jon Meacham, others
Former President George W. Bush will remember his spunky and adventurous late father George H.W. Bush — the nation's 41st president — at a funeral service held in the Washington National Cathedral on Wednesday.
Bush was the last person to speak with his dad on Nov. 30. George H.W. Bush told his son, "I love you, too" with his last dying breath.
In a statement released late that night, Bush hailed his father as a "man of the highest character" and "the best dad."
GEORGE H.W. BUSH'S FUNERAL, MEMORIAL SERVICES: EVERYTHING YOU NEED TO KNOW
Bush, along with three others, will deliver a eulogy at the Wednesday funeral service. Here's a breakdown of every speaker's special relationship with "41."
George W. Bush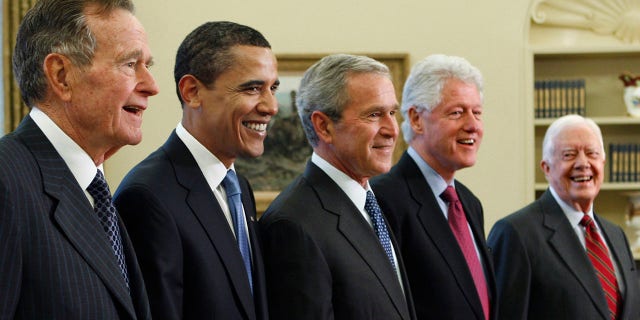 As a former president, Bush will speak on behalf of his father at a ceremony on Wednesday.
Bush has five siblings: former Florida Gov. Jeb Bush, author Dorothy Bush Koch, businessmen Neil and Marvin Bush, and Robin, who died at age 3 of leukemia. He will likely share personal stories about his father — who loved to skydive, wear patterned socks and, most of all, adored his late wife Barbara.
As George H.W. Bush grew older and his health began to decline, the former president put pen to paper to share a vow with his children.
"I want to put this aging on hold for a while now. I don't expect to be on the A-team anymore, but I want to play golf with you and I want to fish or throw shoes and I want to rejoice in your victories and I want to be there for you if you get a bad bounce in life and no doubt you will for the seas do indeed get rough," Bush wrote in a September 1998 letter, which was recently released from his presidential library.
GEORGE H.W. BUSH REFLECTS ON AGING AND THE IMPORTANCE OF FAMILY IN LETTER TO HIS CHILDREN
The 41st president ended the note with his signature humor.
"If I shed tears easier now, try not to laugh at me, because I'll lose more saline and that makes me feel like a sissy," Bush wrote. "And besides, it's okay to cry if you're a man, a happy man, me. All Bushes cry easily when we're happy or counting our blessings or sad."
In a Nov. 30 statement, Bush thanked the public for their condolences.
"The entire Bush family is deeply grateful for 41's life and love, for the compassion of those who have cared and prayed for dad, and for the condolences of our friends and fellow citizens," he wrote.
Former Canadian Prime Minister Brian Mulroney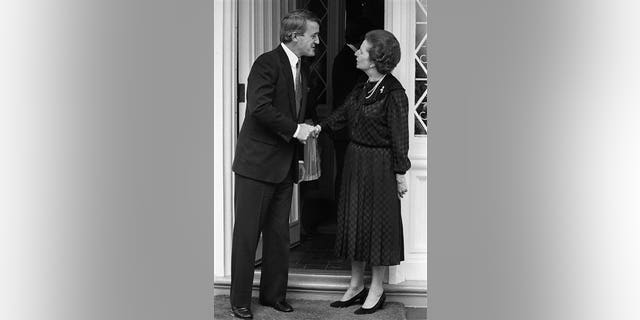 Former Canadian Prime Minister Brian Mulroney said he committed to speaking at Bush's funeral years ago — and he's ready to share tales of Bush's "legendary" kindness and politeness.
"He asked me about three years ago if I would do that, and I said, 'Yes,'" Mulroney told Politico on Saturday.
In particular, Mulroney praised Bush's leadership and relationship with Canada.
"George Bush's legacy with regard to Canada was huge. It would rank with the greatest in modern history," Mulroney added.
This isn't the first presidential funeral Mulroney has spoken at. He also delivered a eulogy at former President Ronald Reagan's funeral in June 2004.
"At home and on the world stage, his were not the pallid etchings of a timorous politician. They were the bold strokes of a confident and accomplished leader," Mulroney said of Reagan, according to a transcript by The Washington Post.
Former Senator Alan Simpson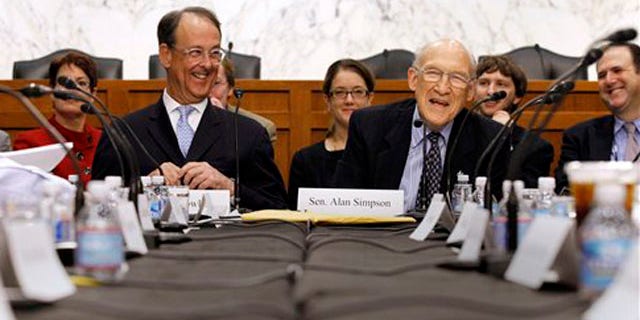 Former Sen. Alan Simpson, R-Wyo., became a fast friend of George H.W. Bush. Their families knew each other well.
"We fished together, we hunted together, we traveled together. We feel very privileged, and you'd never want to abuse that friendship, but it was glorious," Simpson, who was once on Bush's list of potential running mates in 1988, previously told KCWY.
Simpson's wife, Ann, said she used to spend a lot of time with Barbara in Washington, D.C.
"I think Barbara's closest friends were the women that she knew when George was a Congressman. Those were the people that their children grew up together. You have a lot of time to visit, and share problems, and so forth. Those were her closest friends,' she told the news station.
Simpson is scheduled to speak at George H.W. Bush's funeral on Wednesday, too.
Presidential historian Jon Meacham 
Presidential historian and biographer Jon Meacham will also speak this week about the man he has come to know extremely well. He also gave a speech at Barbara's funeral in late April.
Meacham knew George H.W. Bush on both a personal and professional level.
In an article written for The New York Times' Opinion section, Meacham described George H.W. Bush's long life and lasting impression.
"George Herbert Walker Bush, who died Friday night, at 94, was the last president of the Greatest Generation, a gentleman who came of age in an ever-uglier arena, the embodiment of a postwar era of consensus that, in our time, seems as remote as Agincourt. He deserves our praise, but he also repays closer historical consideration, for his life offers an object lesson in the best that politics, which is inherently imperfect, can be," Meacham wrote on Dec. 1.
He discussed George H.W. Bush's childhood and time as a naval aviator in World War II.
"He'd grown up in a world where politics was a means to serve the public good, not a vehicle for self-aggrandizement or self-enrichment," Meacham added.
In his final years, Meacham noted, George H.W. Bush said he didn't want people to think of his life or legacy. Instead, he asked, "That we put our country first."
Fox News' Andrew O'Reily and The Associated Press contributed to this report.