Gary Johnson has 'Aleppo moment' when asked about his favorite foreign leader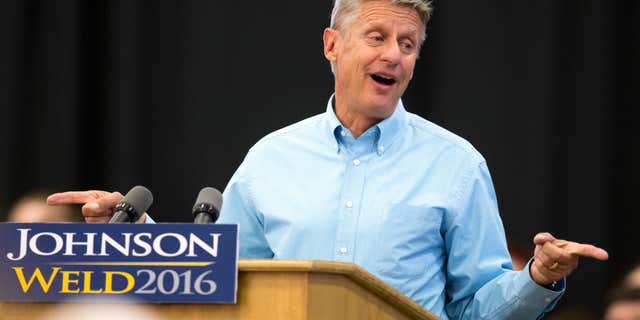 Libertarian presidential candidate Gary Johnson said he was having another "Aleppo moment" after drawing a blank when he was asked to name is favorite foreign leader in an interview Wednesday.
Asked on MSNBC's "Hardball" to come up with a name, Johnson blanked in a fashion similar to a moment he had on the network earlier this month.
"I guess I'm having an Aleppo moment," Johnson said as he tried to make light of the awkward moment.
Johnson said he was thinking of the name of the former president of Mexico, but was "having a brain freeze." His running mate Bill Weld chimed in that he was thinking about Vicente Fox, Mexico's president from 2000 to 2006 who has recently had spats with Republican presidential nominee Donald Trump over his determination to build a wall at the Mexican border and to have the country pay for it.
Another political gaffe could hurt the presidential aspirations for the former New Mexico governor even more. Johnson failed to reach the 15 percent needed to get on stage for the first presidential debate. As of Wednesday, Johnson was polling at 6 percent in the Real Clear Politics polling average.
Johnson and Weld were speaking at town hall at the University of New Hampshire in appeal to the millennial voter, according to the Los Angeles Times. The pair have garnered enough millennial support to make some nervous. President Barack Obama has come out to say that a third-party vote was essentially "a vote for Trump."
The pair also differed from which major party candidate made them more nervous for the country. Weld said it was Trump because he was "clearly not qualified," while Johnson asserted that Clinton would respond more aggressively to provocation from enemies than Trump.