Fox News Poll: Voters say Obama covering up on Benghazi, want Congress to keep investigating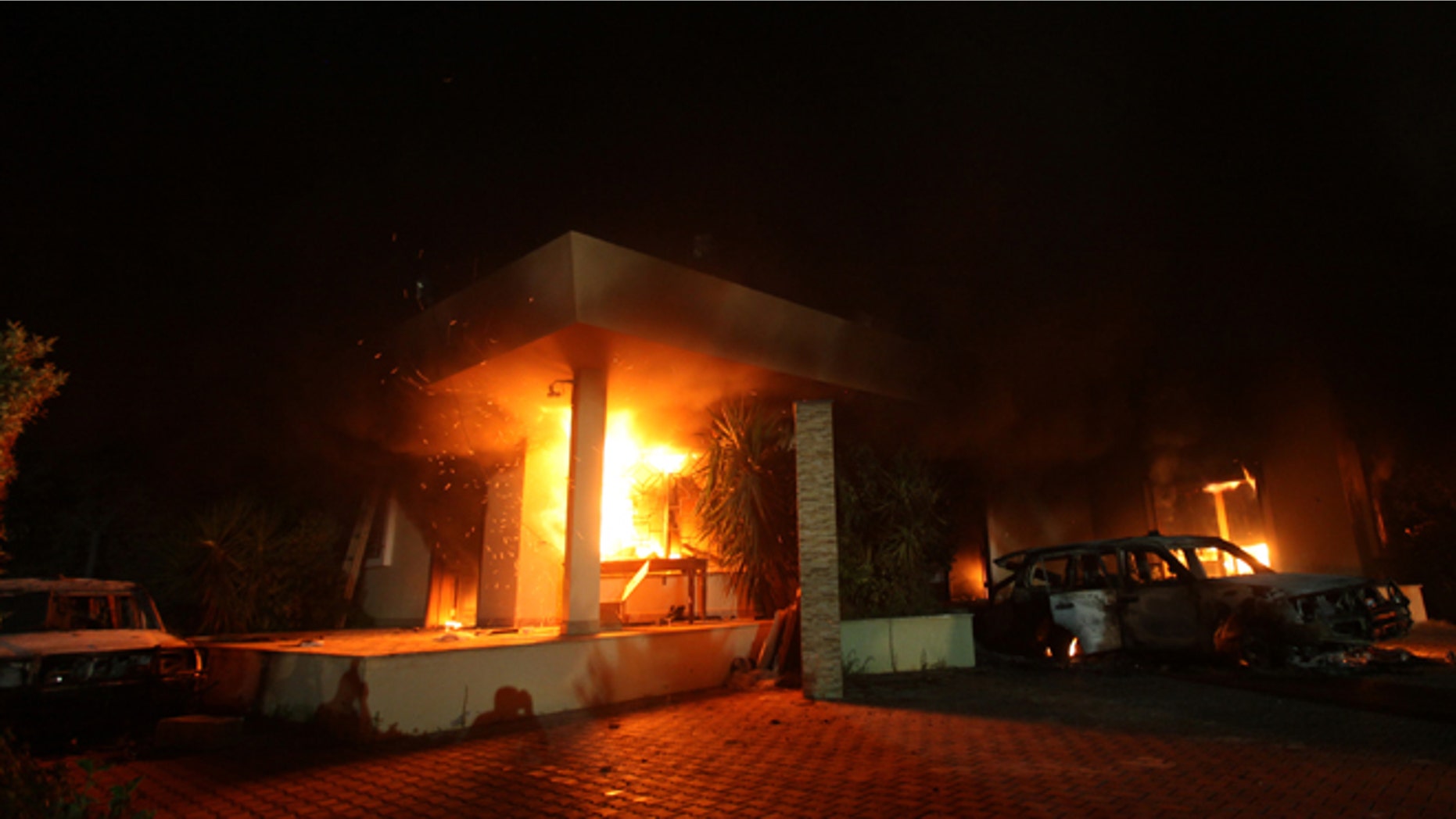 Most voters think the White House is trying to cover-up what happened in Benghazi and want Congress to continue to investigate the administration's handling of the attack on the U.S. consulate there that killed four Americans.
That's according to a Fox News poll released Thursday.
Sixty percent of voters want lawmakers to keep investigating what happened in Benghazi. That's down from 65 percent who felt that way in November, and a high of 73 percent in early June 2013.
CLICK HERE TO READ THE POLL RESULTS.
A third opposes Congress continuing to investigate the attack (34 percent).
The 2012 attack took place in Benghazi, Libya on the anniversary of the September 11 terrorist attacks.
Senators Kelly Ayotte, R-N.H., Lindsey Graham, R-S.C., and John McCain, R-Ariz., repeated their request March 31 for a Joint Select Committee to be appointed to investigate what happened in Benghazi. The senators also released a list of "unanswered questions on Benghazi attack" at a press conference April 9 -- several days after former acting CIA Director Michael Morell testified in front of the House Permanent Select Committee on Intelligence April 2. McCain said Morell's testimony raised more questions than it answered.
The number of voters wanting the investigation to continue is down among Democrats, Republicans and independents. For Democrats, 42 percent say the investigation should continue, down from a high of 58 percent who said the same in early June 2013.
Among Republicans, 77 percent want Congress to keep looking into the attack, down from a high of 93 percent (June 9-11, 2013).
For independents, it is 61 percent today, down from a high of 74 percent (June 22-24, 2013).
By a margin of 61-26 percent, voters believe that the White House is "trying to cover-up" what happened in Benghazi rather than "being open and transparent." Those views are mostly unchanged since last year.
About a third of Democrats (33 percent), two-thirds of independents (66 percent) and almost all Republicans (87 percent) say the Obama administration is hiding something on Benghazi.
Veterans (64 percent) and non-veterans (61 percent) alike see a cover-up.
Who is to blame for what happened at the diplomatic facilities in Benghazi? Fifty-five percent blame former Sec. of State Hillary Clinton "a great deal" (26 percent) or "some" (29 percent) for what happened at the diplomatic facilities in Benghazi. That's down from 60 percent who felt she was at least somewhat responsible earlier this year (January 2014).
The Fox News poll is based on landline and cell phone interviews with 1,012 randomly chosen registered voters nationwide and was conducted under the joint direction of Anderson Robbins Research (D) and Shaw & Company Research (R) from April 13-15, 2014. The full poll has a margin of sampling error of plus or minus three percentage points.