Fox News Poll: Phony scandals? Not to voters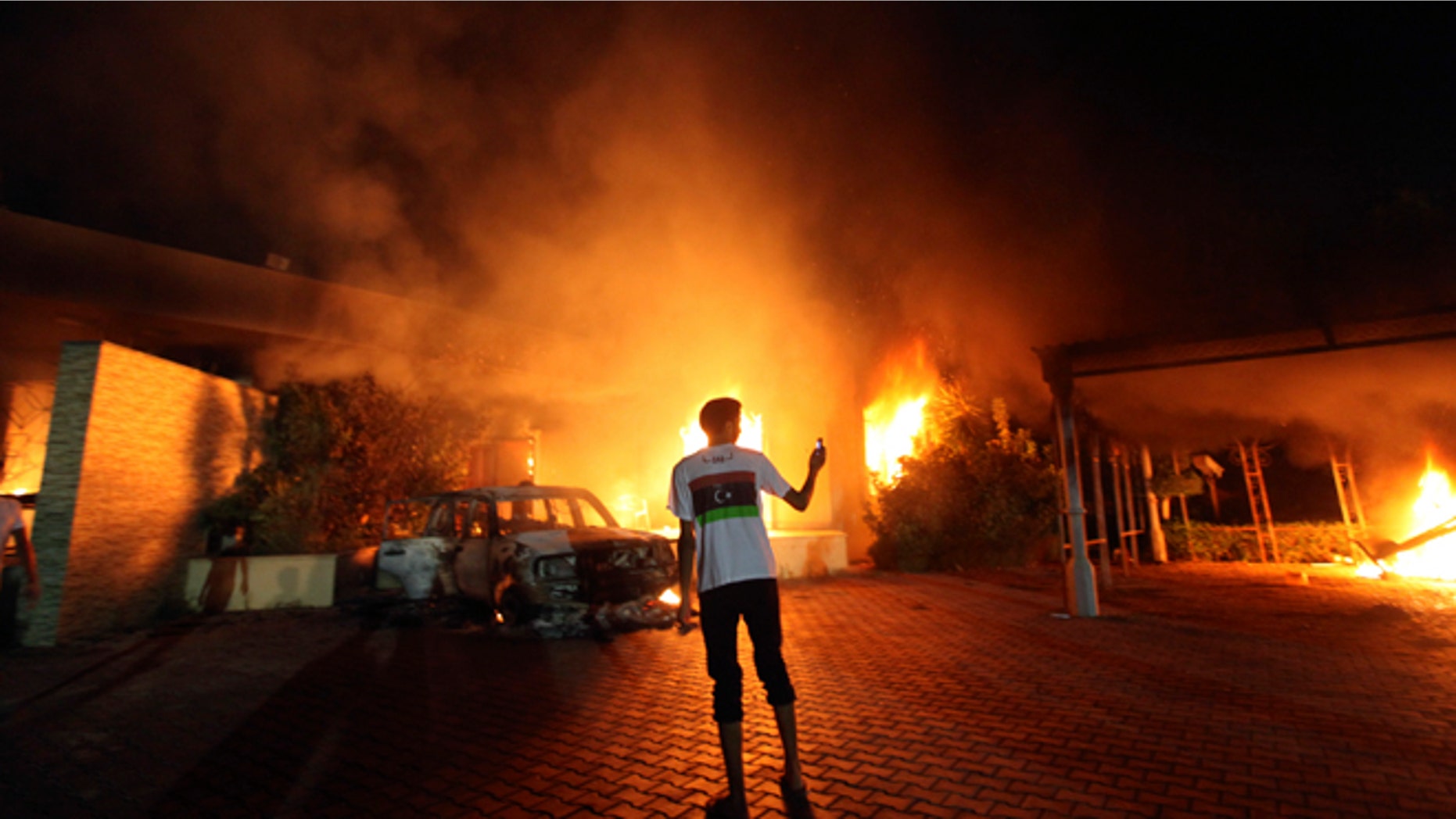 Benghazi. Snooping on reporters. The IRS and NSA. The White House dismisses them as phony and fake scandals. Americans do not.
A Fox News national poll released Thursday finds that 78 percent of voters think the questions over the administration's handling of the terrorist attack on the U.S. consulate in Benghazi should be taken seriously. Just 17 percent call it a phony scandal.
The attack, on the anniversary of September 11, killed four Americans -- including the U.S. ambassador.
Meanwhile, 69 percent of voters say the National Security Agency's electronic surveillance of everyday Americans is serious, while 26 percent call that a fake scandal.
By a margin of 59-31 percent, voters are also more likely to view the seizure of reporters' phone records by the Justice Department as serious rather than phony.
And while the White House sees a Congressional investigation of the IRS targeting of conservative groups as a "distraction," 59 percent of voters take it seriously. Some 33 percent agree with the administration that it's fake.
In each of the four situations, voters across the partisan spectrum -- Republicans, independents and Democrats -- are more likely to say the situation should be taken seriously.
Democrats are most inclined to agree with the White House on the IRS scandal: 49 percent say it's serious, while 42 percent call it a phony scandal.
Fully 70 percent of Democrats think the administration's handling of Benghazi is a serious matter.
Overall, a 62-percent majority of voters believes the White House is trying to cover-up what happened in Benghazi, while 27 percent say the administration is being open and transparent. These views are mostly unchanged from May.
Nearly 9 in 10 Republicans (88 percent), two-thirds of independents (67 percent) and a third of Democrats (34 percent) think the administration is hiding something on Benghazi.
The new poll also asks voters about President Obama's reported lack of involvement during the assault. Former Defense Secretary Leon Panetta testified to Congress that after the initial 5:00 PM briefing with the president, he didn't hear from Obama or anyone at the White House again that night.
About two-thirds -- 67 percent -- think the president should have been more engaged "no matter what," while 24 percent say there was "probably a good reason" he was not personally involved.
Almost all Republicans (85 percent) most independents (68 percent) and about half of Democrats (49 percent) feel the president should have been more involved in responding to the assault.
The Fox News poll is based on landline and cell phone interviews with 1,007 randomly chosen registered voters nationwide and was conducted under the joint direction of Anderson Robbins Research (D) and Shaw & Company Research (R) from August 3 to August 5. The full poll has a margin of sampling error of plus or minus three percentage points.