Fox News Poll: Obama White House most transparent ever? Hardly!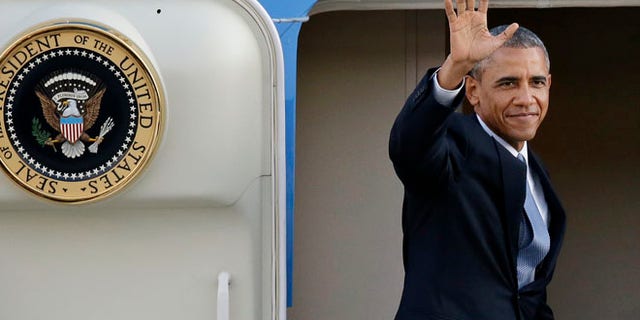 NEWYou can now listen to Fox News articles!
Earlier this month the Obama administration repeated its claim that it is the most transparent administration in history. Ever. Period.
Most voters disagree.
According to the latest Fox News national poll, more than two-thirds -- 68 percent -- say no, this White House is not the most open and transparent.
Click here for the poll results.
The new poll, released Wednesday, finds that just 28 percent of voters agree with the administration's characterization that it's good at sharing information.
Even Democrats have somewhat mixed views: 51 percent say Obama is the most transparent president, yet a sizable 44 percent minority sees it differently.
Almost all Republicans (93 percent) and a large majority of independents (77 percent) say this White House isn't the most open and clear.
A Fox News Poll conducted in May 2014 found that while 27 percent of voters think the Obama presidency has been more transparent than previous ones, 34 percent think it has been less open and another 38 percent say it has been about the same as others.
Meanwhile, opinions split over whether Barack Obama is honest and trustworthy: while 48 percent of voters say yes, a record-high 50 percent say no.
In December, a record-low 45 percent said Obama was honest.
Most Democrats think Obama is honest (79 percent), while most Republicans (84 percent) and over half of independents (59 percent) disagree.
The Fox News poll is based on landline and cell phone interviews with 1,057 randomly chosen registered voters nationwide and was conducted under the joint direction of Anderson Robbins Research (D) and Shaw & Company Research (R) from July 20-22, 2014. The full poll has a margin of sampling error of plus or minus three percentage points.