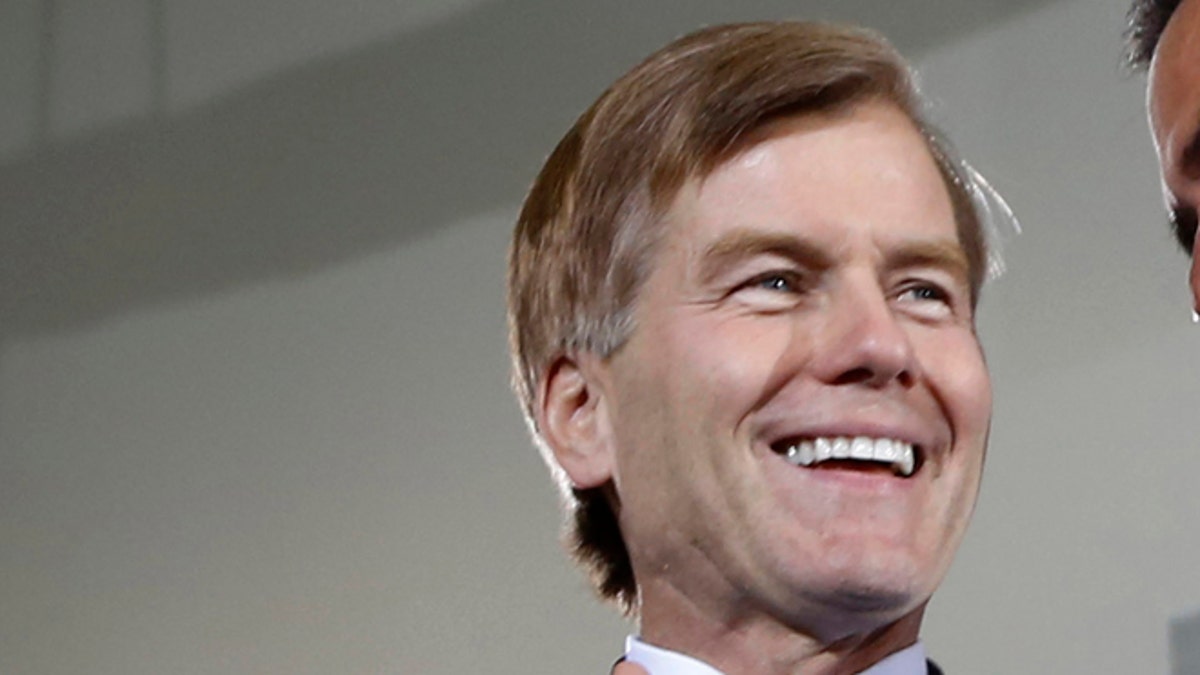 RICHMOND, Va. – Former Gov. Bob McDonnell testified Wednesday that his gubernatorial victory was just hours old when he got the first glimpse of growing anxiety in his wife. It eventually led to talk of her moving out of the governor's mansion and seeking counseling.
Making frequent eye contact with jurors as if he were at a campaign stop, McDonnell said he sensed that his wife was worried about the pressure of living in the public spotlight as first lady the day after his 2009 election.
"I could tell she was not as happy as I was about the result," he said.
McDonnell also testified that the CEO of a dietary supplements maker who gave him thousands of dollars in gifts and loans did not get any special treatment, only "mere routine, basic access to government" — no state funds or appointments.
The former governor and his wife, Maureen, are charged in a 14-count indictment with accepting more than $165,000 in cash, goods and trips from former Star Scientific Inc. CEO Jonnie Williams in exchange for promoting the company's products.
Maureen McDonnell, as she has throughout the first 18 days of their public corruption trial, sat expressionless at the defense table as her husband touched on a topic that has been a focus of the case — their marriage, which defense attorneys have said was crumbling.
The former governor said the morning after his victory, his wife began yelling at him because he was focused on making and receiving calls.
"She seemed to be upset, concerned about her role," McDonnell said, adding that he reassured her that she would do a good job.
Other witnesses, including several former Maureen McDonnell aides, have testified that she was miserable as first lady. She hated public speaking and the loss of privacy, and she was prone to angry outbursts.
James Burke, a management consultant retained to help rectify what he called "the undue amount of chaos" in the governor's mansion stemming from Maureen McDonnell's unhappiness and rage, said the possibility of her moving back into the couple's home in suburban Richmond was briefly discussed but nothing came of it.
Burke also said he and a co-worker met privately with Bob McDonnell and suggested counseling for his wife for anxiety and perhaps depression. McDonnell rejected the idea, saying "he needed to take responsibility for the problem he caused" and would try to spend more time with his wife.
Bob McDonnell's old University of Notre Dame roommate, the Rev. Timothy Scully, testified that he believes the McDonnells love one another, although "there was a certain mercurial character at times to the partnership."
The McDonnells' marriage is likely to be a major topic of his testimony Thursday. His lawyer indicated he was preparing to ask about that when court ended.
Maureen McDonnell's attorneys have said she was enamored with Williams and couldn't have been conspiring with her husband because they were hardly talking.
Williams testified for the prosecution under immunity. He said he showered the McDonnells with gifts and loans to entice them to help him gain acceptance and state-backed research for his company's tobacco-based anti-inflammatory, Anatabloc.
Among the favors prosecutors said the McDonnells provided were hosting product launch event at the mansion and arranging a meeting with a top health official.
Bob McDonnell said there was nothing unusual about either, citing countless meetings he had arranged and at least two mansion events that were held for specific companies.