Former Obama aide Kal Penn wants Schumer 'out of office' after pro-Israel speech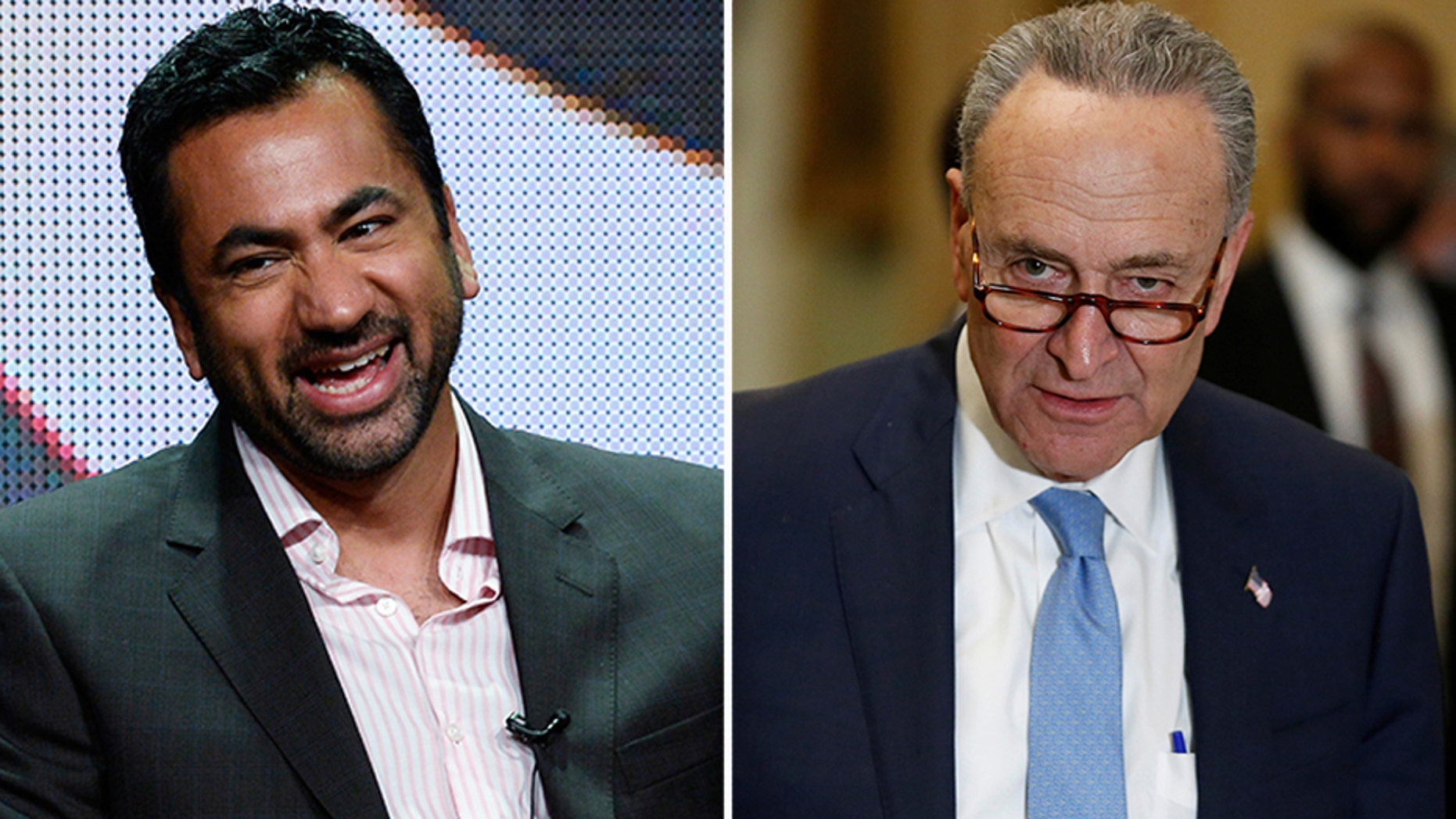 Actor Kal Penn, a former aide in Barack Obama's White House, wants fellow Democrat Chuck Schumer "out of office" after the Senate Democratic Leader delivered a pro-Israel speech in Washington this week.
"New York is a beautiful state with incredible people from so many faiths & backgrounds. Instead of using his office to bring people together & really make a difference, @SenSchumer is making speeches to divide us," the liberal actor tweeted Wednesday. "Looking forward to the day he's out of office."
Schumer, D-N.Y., blamed the Palestinians for lack of peace in the Middle East during a speech Monday at a conference of the American Israel Public Affairs Committee (AIPAC).
"Now, let me tell you why – my view, why we don't have peace," Schumer said. "Because the fact of the matter is that too many Palestinians and too many Arabs do not want any Jewish state in the Middle East. The view of Palestinians is simple, the Europeans treated the Jews badly culminating in the Holocaust and they gave them our land as compensation."
In his speech Schumer, who is Jewish, called on the conference to "never forget what Israel and its freedom mean to the Jewish people and what the friendship of the United States means to securing that freedom."
"As long as HaShem breathes air into my lungs, I will not forget, I know you will not forget and together we will forever fight to protect the Jewish people and the Jewish State of Israel," Schumer said.
Penn, the son of Indian immigrants, was the star of stoner movie "Harold & Kumar Go to White Castle." He briefly left acting to join the Obama administration in 2009 as associated director of the White House Office of Public Engagement.
Penn frequently offers his opinions on politics on Twitter.