Former House Speaker Boehner backs Trump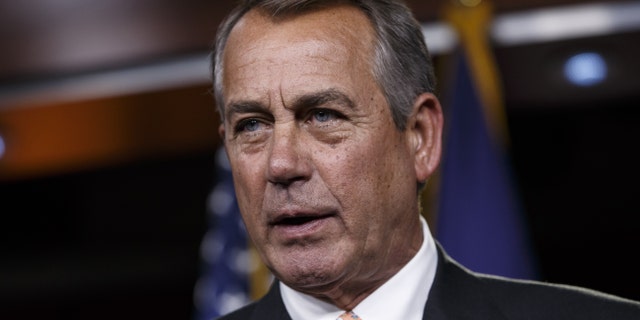 WASHINGTON – Former House Speaker John Boehner is getting behind Donald Trump, despite disagreeing with Trump's stands on banning Muslims from entering the United States, tearing up trade deals and other issues.
Boehner said Thursday the billionaire businessman is the presumptive Republican nominee for president -- "whether people like it or not."
And Boehner is confident that Trump can win in November -- over likely Democratic nominee Hillary Clinton.
"Anyone who thinks Donald Trump can't win -- just watch." That's how Boehner put it during remarks Thursday at a conference of finance industry leaders in Las Vegas.
Boehner spoke not long after House Speaker Paul Ryan met with Trump in Washington.
Boehner thinks Ryan is probably "trying to help shape the direction of Trump's policies."
Boehner -- who was speaker before Ryan -- says he doesn't "doubt there will be a meeting of the minds."