Former Clinton aide shares contact information of bookstore Steve Bannon was accosted in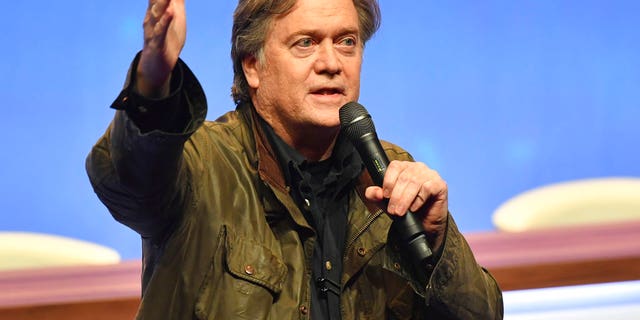 NEWYou can now listen to Fox News articles!
Former longtime Hillary Clinton aide Philippe Reines on Saturday posted the contact information of a Virginia bookstore whose owner called the police on a customer who harassed former White House chief strategist Steve Bannon.
The owner of Black Swan Books in Richmond, Nick Cooke, alerted 911 after a woman confronted Bannon and reportedly called him a "piece of trash."
The store owner said the woman began accosting the former White House strategist out of nowhere and stopped only after he called the police. No officers arrived to the scene as the call was shortly cancelled.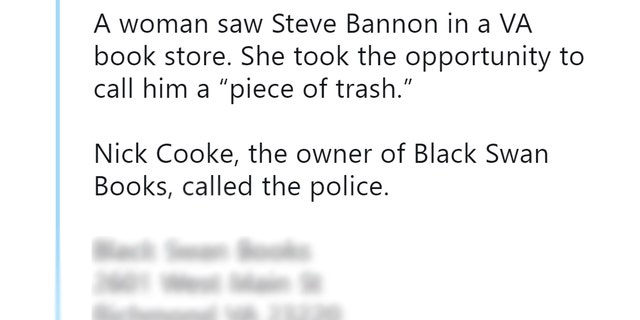 "Steve Bannon was simply standing, looking at books, minding his own business. I asked her to leave, and she wouldn't. And I said, 'I'm going to call the police if you don't,' and I went to call the police and she left. And that's the end of the story," Cooke told the Richmond Dispatch.
Some criticized Cooke for not letting people confront Bannon, with former Clinton aide posting contact information of the bookstore, potentially encouraging and exposing the business to harassment.
Social media users slammed Reines for sharing the information, calling it "irresponsible" and "one step too far".
"If there's a confrontation in your store, you call the police so that it either stops the confrontation from escalating or it gets something with authority to make sure it ends," wrote one Twitter user. "That you are calling for a public beatdown of this place by posting all of their info is disgraceful."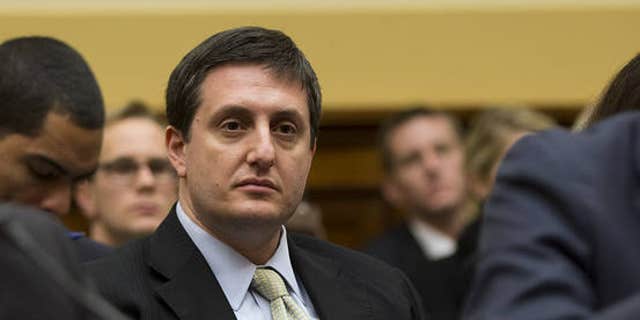 Reines defended his tweet that gathered over seven thousand interactions, insisting he's not "encouraging any behavior" by sharing the information.
"I'm providing a service to the public by providing the contact information the bookstore posted on their website - presumably with the hope of being contacted. I presented facts without encouraging any behavior," he tweeted. "I'd point out through it's possible this woman stopped a book burning."
The confrontation with Bannon comes weeks a number of Trump administration officials were snubbed in public, including White House spokeswoman Sarah Huckabee Sanders who was declined service at a Lexington restaurant and Homeland Security Secretary Kirstjen Nielsen who was accosted by socialist protesters at a Mexican restaurant in Washington, D.C.
The Associated Press contributed to this report.