Florida Rep. Allen West falls short in re-election bid, but isn't giving up yet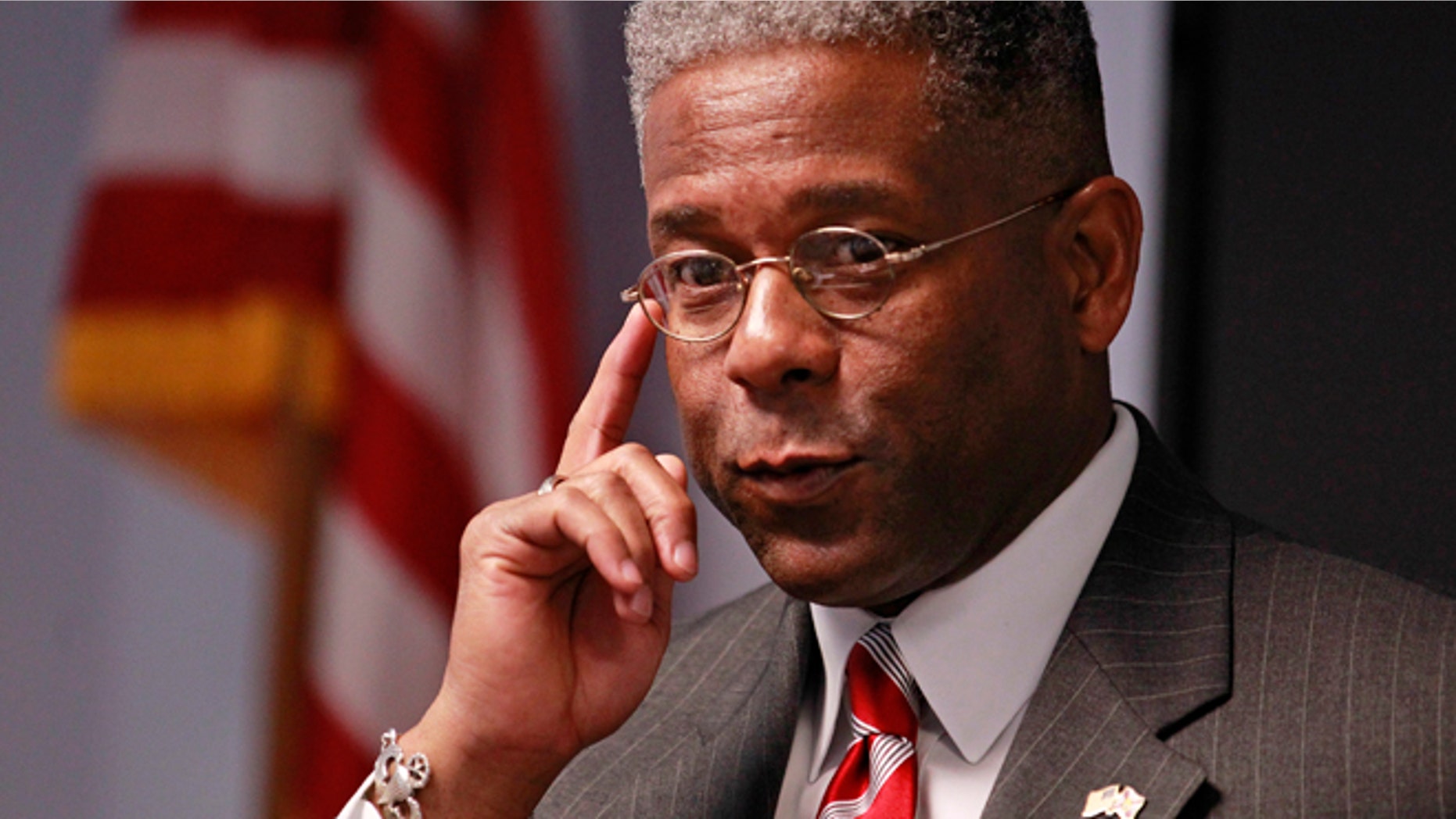 Republican Rep. Allen West, the Army veteran who came to Congress two years ago in the conservative Tea Party wave, fell short Tuesday in his hard-fought South Florida race against Democratic challenger Patrick Murphy -- but West apparently isn't giving up yet.
West reportedly filed at least two motions Wednesday in West Palm County and St. Lucie County for injunctions in order to conduct a recount of paper ballots and an examination of voting machines used in the contentious contest.
"This race is far from decided, and there is no rush to declare an outcome. Ensuring a fair and accurate counting of all ballots is of the utmost importance. This race is far from decided," he said in a written statement.
West contends an early recount of early ballots in St. Lucie District by the county supervisor there had shifted his total vote count from a lead of 2,000 to a deficit of 2,400. He also says there "were other numerous disturbing irregularities" at the polls in St. Lucie, including doors to the polling places being locked right after polls had closed, "in direct violation of Florida law."
When reached by Fox News late Wednesday afternoon, the office of the County Supervisor of Elections said it did not have anyone available to comment at this time.
Meanwhile, Murphy has declared himself the winner after coming out in the initial vote count ahead by 2,456, out of more than 300,000 votes cast.
"I am humbled by the outpouring of support from the voters of the Treasure Coast and Palm Beaches," Murphy said in a news release. "I pledge to be a representative who will work across the aisle, listen to all points of views and work to end the divisiveness in Congress. Our country faces many challenges, and by working together we will continue to move our country forward."