First 100 Days: Obama Image, Communications Skills Strong, Even as Public Questions Policies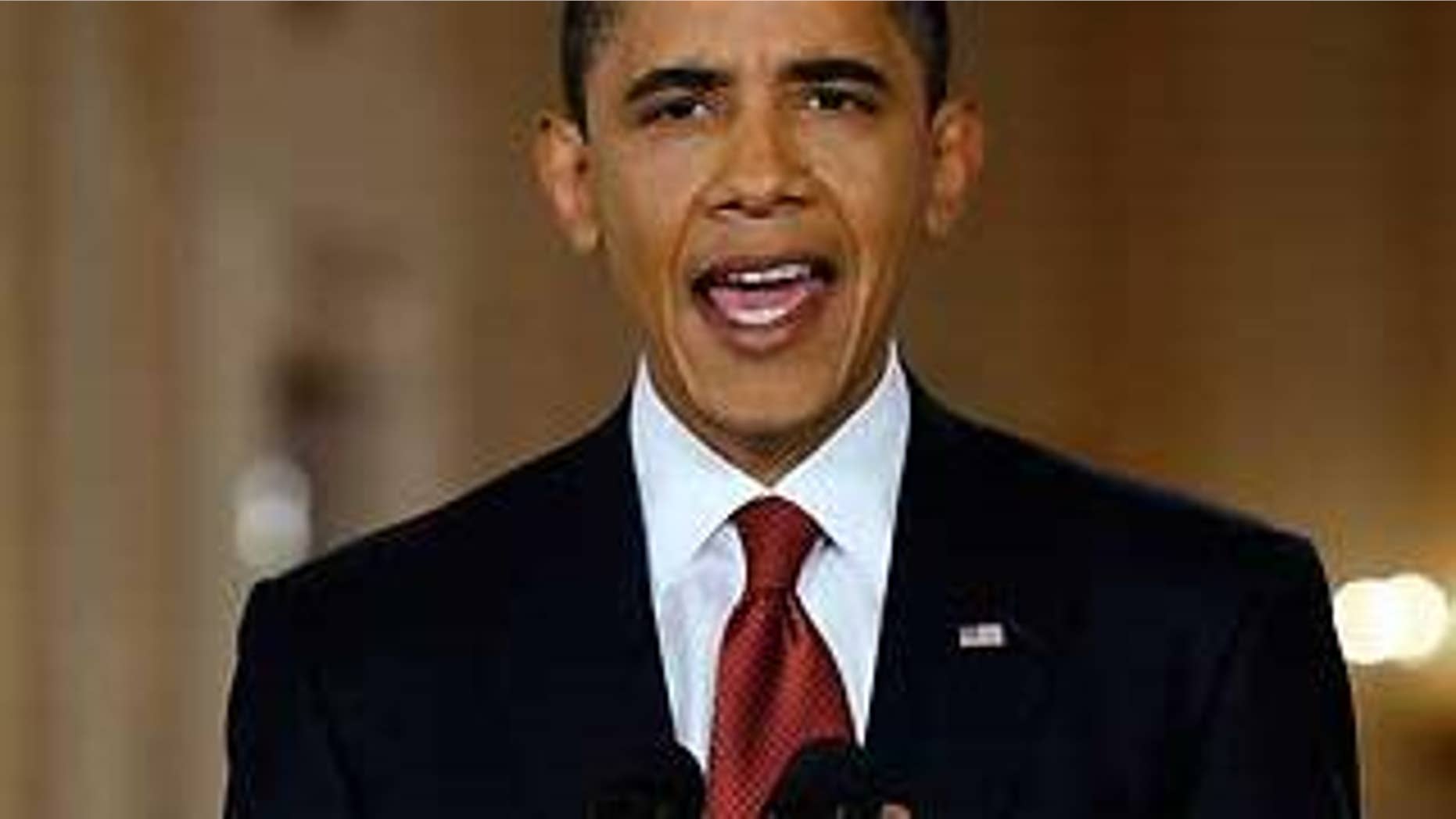 For three months, President Obama has been on TV just about every day. He's held campaign-style rallies and press conferences whenever a critical piece of his agenda was on the line.
He's communicated regularly with his constituents via YouTube and the White House Web site, and he's traveled abroad to rebuild America's image.
Nearly 100 days into his administration, Obama has locked down his reputation as a skilled communicator and has even scheduled a press conference Wednesday night to review his first 100 days.
Obama's communications skills are an asset historians say has not ebbed since the 2008 campaign and have allowed him to push economic policies that many voters and lawmakers consider drastic.
Those policies have alienated many Republicans on Capitol Hill and have led to criticism that Obama has trampled on his pledge of bipartisanship. But the power of the president's persona, perhaps combined with the urgency of the times, has helped him keep his own party in line. And, according to polls, Americans are giving their young president the benefit of the doubt.
"The public clearly likes his persona more than they like his policies," said political historian Michael Barone. "There's certainly a lot of uncertainty, qualms and reservations about many of the policies."
Recent poll numbers illustrate that split.
A FOX News poll released on Friday showed Obama's job approval rating at 62 percent, down just 3 points from the rating he received after his first week in office. A Gallup average showed Obama with a 63 percent approval rating for his first three months, the highest rating for a new president since the 1970s.
The public is not so enthusiastic about his economic policies. Only 45 percent think his $3.6 trillion budget proposal will help the economy, according to the FOX News poll. In a separate recent FOX News poll, 59 percent opposed government bailouts for financial institutions, 65 percent opposed taxpayer loans for automakers and 69 percent worried the national debt is out of control.
But the president mostly has kept such dissatisfaction at bay while preserving his steady, "no drama Obama" image.
"I think he's approached most issues judiciously," said David Rivkin, a constitutional lawyer and member of the Council on Foreign Relations, calling the president's national security approach "better than I expected."
Terry Sullivan, political science professor at the University of North Carolina and part of the White House Transition Project, said Obama has repeatedly been able to tap his popularity to call on lawmakers and the public to swallow a bitter pill.
"Leadership is about service and about sacrifice," Sullivan said. "A popular president has that ability to call on sacrifice."
Despite misgivings about projected deficits, both the House and Senate passed budget blueprints in early April that largely resembled Obama's $3.6 trillion proposal for fiscal year 2010.
The president also appears to have offset some of the shock of his economic policies with a more balanced approach to national security issues.
While he ordered the closure of the Guantanamo Bay detention center and voided Bush-era tactics for "enhanced" interrogations, he unveiled an Iraq withdrawal plan that leaves a residual force of up to 50,000 troops through 2011 and announced an aggressive campaign to step up the fight against terrorists in Afghanistan.
But Obama's escalating push for government expansion and increased government spending could eventually muddy his public goodwill and overshadow any centrist tone he tries to strike elsewhere in his agenda.
"All new presidents get the benefit of the doubt for the first three months ... that benefit of the doubt will evaporate shortly when the impact of his policies becomes better known," said Texas Rep. Lamar Smith, the ranking Republican on the House Judiciary Committee.
Republicans, Smith among them, have accused Obama of abandoning bipartisanship with bailouts, stimulus and spending proposals.
"His definition of bipartisanship is when Republicans 'agree with me,'" Smith said, describing Obama's relationship with Republicans on Capitol Hill as "fragile to non-existent."
House Republican leaders wrote to Obama last week bemoaning a "sad lack of bipartisanship," and House Minority Leader John Boehner said the first 100 days were marked by "spending, taxing, borrowing."
Obama first stirred up Republican angst less than three weeks into his administration, as he accused the GOP of clinging to "tired arguments and worn ideas" on the economy and warned of a catastrophe if Congress did not enact his stimulus.
Every House Republican opposed the president's $787 billion stimulus bill in February and all but three opposed it in the Senate.
Republicans have since been divided over -- or flat-out opposed to -- other economic plans; the budget blueprints basically passed along party lines. Dissatisfaction among the general public boiled over during the anti-spending "tea party" protests on April 15, when people concerned about the ballooning budget took to the streets nationwide to rally in opposition.
Other recent developments, too, threaten to harm the Obama administration's public image.
The Department of Homeland Security wrote a recent report warning of the danger of right-wing extremists, noting that returning war veterans are particularly susceptible to recruitment. This drew fierce criticism, and Homeland Security Secretary Janet Napolitano apologized for that language.
Obama's administration also drew the ire of veterans' groups by floating a plan to require private insurers to reimburse the Department of Veterans Affairs for the treatment of injured troops, a proposal he later scrapped.
And in a shift, Obama on Tuesday opened up the door to prosecution of Bush administration lawyers who drafted memos justifying "enhanced" interrogation techniques. Republicans lined up to decry the Obama administration.
But Sullivan said Obama has proved his prowess in Washington if only by sticking to his agenda, while tackling all the myriad domestic and international mini-crises that have emerged since he took office.
In a recent session with reporters a White House adviser said, "You would be hard-pressed to find another administration that's done so much in such a short period of time. It's been a very productive 100 days."
On bipartisanship, White House Press Secretary Robert Gibbs noted that the president hosted Democrats and Republicans Thursday night and still has high hopes for future cooperation.
"It has to be a two-way street. And the president is hopeful that, as he reaches out, that Republicans will reach back as well," he said.