Feds spend $300K on study on how to ride bikes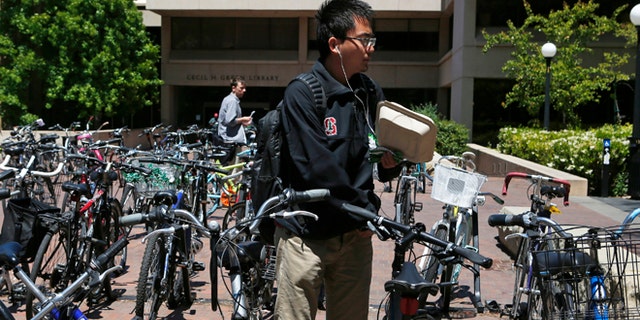 The National Science Foundation has paid $300,000 for a study on how "humans interact with bicycles," which a House committee is calling "wasted" taxpayer money, according to The Washington Free Beacon.
The premise for the project , conducted from October 2009 to June 2013, was that bicycle dynamics are "poorly understood," and researchers set out to come up with new designs to encourage more Americans to bike to lower their carbon footprint.
"Although human-operator control models exist for numerous aircraft and other vehicles, the bicycle with a rider is a human-vehicle system whose dynamic behavior is poorly understood," researchers at the University of California, Davis, which received the NSF grant money for the project, said in a paper publishing their interim results.
Texas GOP Rep. Lamar Smith, chairman of the Science, Space, and Technology Committee, said the study was unnecessary when considering the bicycle industry is nearing $65 billion a year and puts huge financial resources into research.
"The NSF has gone off the road, and taxpayers are paying for it," he said. "Scarce public funds were awarded for an ill-conceived study to improve bicycle designs. Peddling their proposal, the researchers asserted that bicycle riding dynamics are 'poorly understood.' Yet bicycling invests … hundreds of millions in research and development. … What's really poorly understood is why the NSF wasted $300,000 of taxpayer money on this project."
To read more from The Washington Free Beacon, click here: