Federal railroad official resigns after link to Mississippi PR firm: report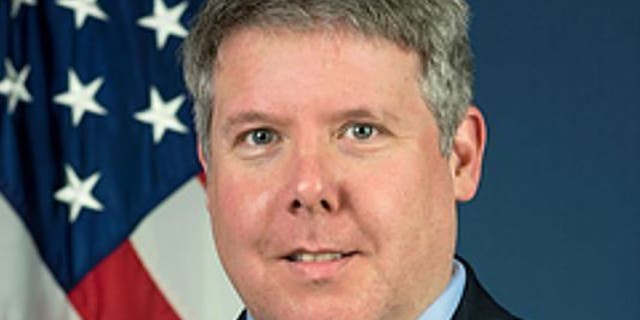 The acting chief of the Federal Railroad Administration resigned Saturday after a wesbite inquired whether he was moonlighting as a public relations consultant in Mississippi.
The departure of Heath Hall came as the agency is dealing with investigations into recent deadly railroad crashes -- and amid Senate Democrats' efforts to block the appointment of a permanent leader for the FRA, Politico reported.
According to the website, Hall has been on an extended leave of absence from the FRA, reportedly because of a family emergency. But since his appointment in June, he has worked for a public relations and political consulting firm in Madison County, Miss., despite having promised the firm would be "dormant" during his time at the FRA, Politico reported.
Records show the PR firm continued to receive payments from Madison County between July and December, Politico reported.
In addition, a former FRA employee told Politico she screened at least three requests last summer from Mississippi TV reporters trying to speak with Hall.
Hall oversaw the FRA's $1.7 billion budget, a multibillion-dollar freight rail industry, and the safety of 760 railroads and millions of passengers.
Since January, FRA chief counsel Juan Reyes has been acting deputy administrator of the FRA. President Donald Trump has nominated longtime railroad executrive Ron Batory to lead the agency on a permanent basis, but Senate Democrats -- including Senate Minority Leader Chuck Schumer, D-N.Y. -- have blocked a confirmation vote, Politico reported.
"Partisan obstruction has kept the Federal Railroad Administration, the top rail regulator, without an administrator," Senate Majority Leader Mitch McConnell, R-Ky., said in a speech Monday, a day after two Amtrak employees died in a rail crash in South Carolina.
"Partisan obstruction has kept the Federal Railroad Administration, the top rail regulator, without an administrator."
"The FRA administrator is the nation's top rail safety regulator," McConnell continued. "There's an urgent need, and a highly qualified candidate. I hope my colleagues across the aisle will put a stop to their partisan games on this front."
U.S. Sen. Bill Cassidy, R-La., also recently called out Schumer for blocking Batory's confirmation, during an interview last week with Fox News' Brian Kilmeade.
During the 1990s, Hall worked as public affairs director for then-Gov. Kirk Fordice of Mississippi, the Clarion-Ledger reported. He also sought a U.S. House seat in Mississippi in 1998, the newspaper reported.