Fed judge allows case challenging ObamaCare penalties to continue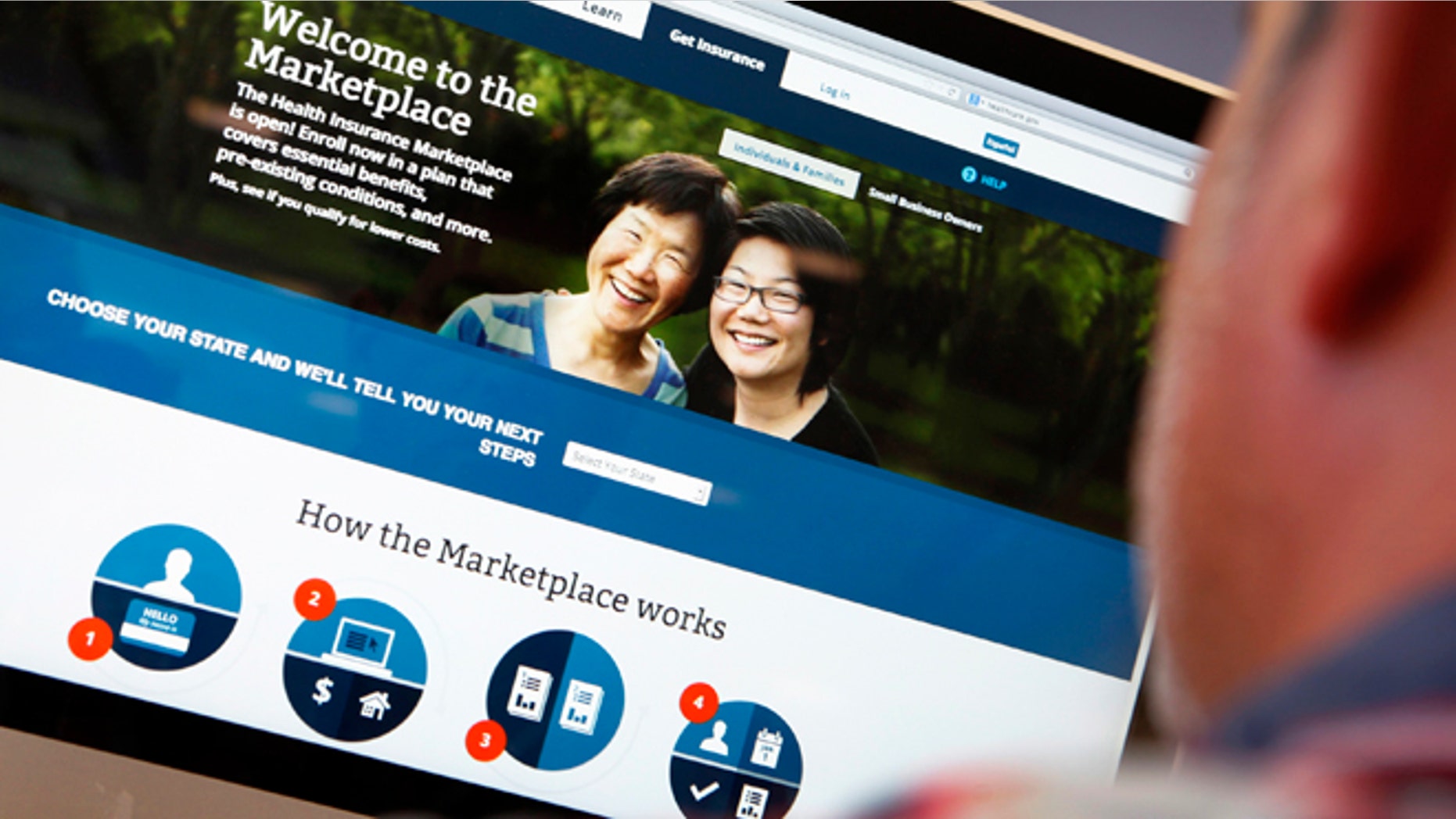 A federal judge on Tuesday allowed a case to go forward challenging the constitutionality of imposing tax penalties under ObamaCare on those who fail to buy health insurance.
Judge Paul Friedman denied a Justice Department request to have the case dismissed, in making the ruling in the U.S. District Court for the District of Columbia.
The argument was presented by West Virginia small-business owner David Klemencic and is part of the larger case Halbig v. Sebelius.
Separately, the judge denied a request by the plaintiffs to get a preliminary injunction to stop subsidies through the ObamaCare insurance exchanges in 34 states.
Friedman said the plaintiffs had not proven "irreparable harm" by either taking the insurance with the subsidy or paying the penalty.
He also told lawyers on both sides that he wants the case settled by Feb. 14, 2014, but has previously said he expects appeals and the case to reach higher courts.
The rulings come as the Obama administration continues to grapple with widespread complaints over the sign-up website for the health care law, raising questions over whether another key component of the law will be postponed.
The White House appeared to leave the door open Monday to delaying the law's so-called individual mandate, as President Obama acknowledged the main website for enrollment is not working as it should.
Amid the problems, top Republican lawmakers are redoubling their efforts to delay ObamaCare's implementation, with Sen. Marco Rubio announcing he is planning to introduce legislation that would delay the individual mandate until the technical failures are addressed.
The House Energy and Commerce Committee was expected to conduct an oversight hearing Thursday, probably without Health and Human Services Secretary Kathleen Sebelius testifying. She could testify on Capitol Hill on the subject as early as next week.
Uninsured Americans have until about mid-February to sign up for coverage if they are to meet the law's requirement that they be insured by the end of March. If they don't, they will face a penalty.