Facebook CEO Zuckerberg reportedly defends PayPal co-founder for supporting Trump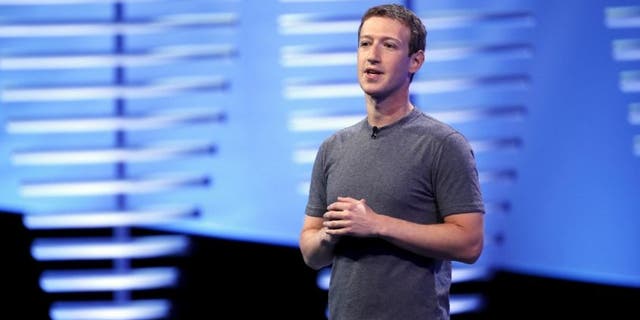 Facebook CEO Mark Zuckerberg reportedly defended PayPal co-founder Peter Thiel after his support for Republican presidential nominee Donald Trump drew criticism.
Thiel, a Facebook board member, donated $1.25 million to Trump's campaign this week after several woman accused him of sexual assault.
Zuckerberg commented on Thiel's decision to support Trump and the importance of having diversity. A leaked screen shot was reported by Hacker News in what appears to be a staff memo to Facebook employees. CBS News reported they had confirmed the authenticity of the screen shot.
"We care deeply about diversity. That's easy to say when it means standing up for ideas you agree with. It's a lot harder when it means standing up for the rights of people with different viewpoints to say what they care about. That's even more important." Zuckerberg wrote.
He added, "We can't create a culture that says it cares about diversity and then excludes almost half of the country because they back a political candidate."
Zuckerberg noted there could be many reasons one would vote for Trump that "do not involve racism, sexism, xenophobia or accepting sexual assault." He went on to say that, "It may be because they believe strongly in smaller government, a different tax policy, health care system, religious issues, gun rights or any other issue where he disagrees with Hillary."
Zuckerberg acknowledged that, "Our community will be stronger for all our differences – not only in areas like race and gender, but also in areas like political ideology and religion."