Ex-Playmate sues GOP donor Elliott Broidy over $1.6 million hush-money deal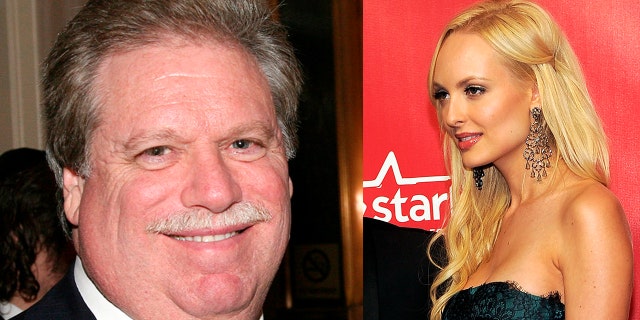 A former Playboy centerfold model has sued a prominent Republican fundraiser, her former lawyer and the lawyer for former adult-film star Stephanie Clifford in connection with the breakdown of a $1.6 million hush-money agreement, according to court documents filed Friday.
At issue in the lawsuit filed under seal by Shera Bechard in Los Angeles County Superior Court against Elliott Broidy, a Los Angeles-based GOP fundraiser and venture capitalist, is their agreement from late last year to not disclose their affair. The Wall Street Journal reported this week that Mr. Broidy said he would cease paying Ms. Bechard the agreed-upon hush money because her former attorney, Keith Davidson, allegedly disclosed information about the affair.
Mr. Broidy has accused Mr. Davidson of breaching the nondisclosure agreement by giving information about it to Michael Avenatti, a lawyer for Ms. Clifford, who is known professionally as Stormy Daniels. Ms. Clifford claims she had a sexual relationship with Donald Trump 12 years ago; the president has denied the affair.
In April, Mr. Avenatti posted a late-night tweet alluding to an agreement between a prominent GOP donor and "an L.A. woman" without naming Mr. Broidy and Ms. Bechard. The next day, the Journal first reported details of the deal.
"Elliott has followed the terms of the agreement and it's disappointing others did not," Eric Rose, Mr. Broidy's spokesman, said Friday.
Dave Wedge, a spokesman for Mr. Davidson, declined to comment. He has earlier said Mr. Davidson denies breaching the agreement.
Mr. Avenatti said he didn't know why he was named as a defendant, "unless it is a ploy by Ms. Bechard to get publicity."
"I was never a party to any agreement with her and I never had any obligation to her," he added.
Click for more from The Wall Street Journal.