Ex-Illinois lawmaker charged with child porn possession, in graphic federal complaint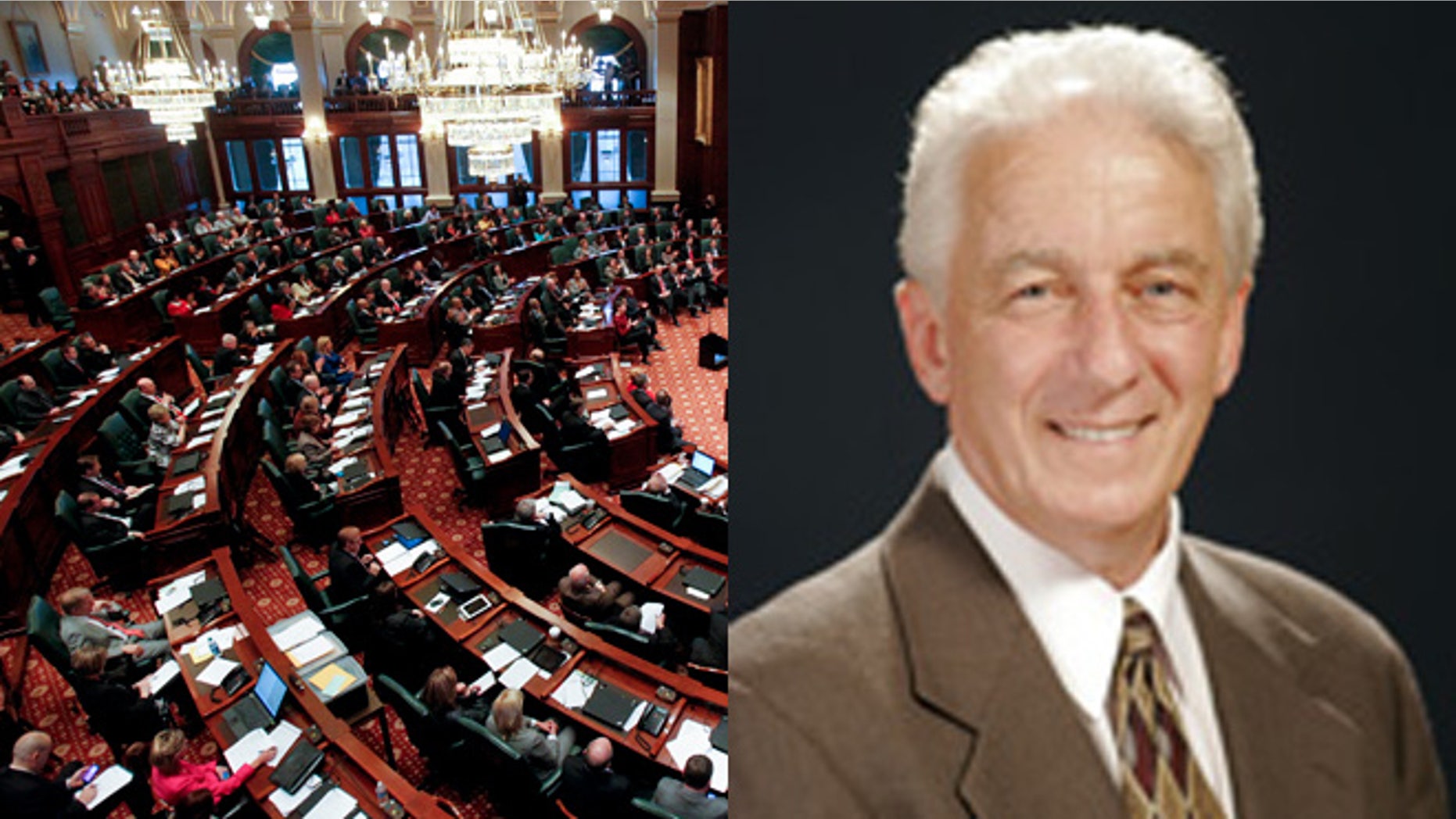 An Illinois state lawmaker who resigned his House seat in March was charged Monday with possession of child pornography, in a federal complaint that detailed graphic online chats.
Former Rep. Keith Farnham, a 66-year-old Democrat, was accused of having two child porn videos on a computer seized from his state office.
The complaint described alleged online chats between an email address linked to Farnham and others in which they discussed their child porn preferences.
"12 is about as old as i can handle. i love them at 6 7 8," read one message, allegedly from the address associated with Farnham, in a chat from November.
The same user, in a chat later that month, also allegedly recalled sexually molesting a 6-year-old girl.
The complaint contains graphic details about pornographic images and videos allegedly traded and sought by Farnham; some of the images were of children under 10 years old and at least one is an infant, the filing said.
According to the Chicago Tribune, Farnham twice co-sponsored bills that would toughen penalties for child porn offenses.
The lawmaker has not been arrested but is scheduled to make an initial appearance in U.S. District Court in Chicago on Wednesday. Farnham has not responded to requests for comment.
Several computers and electronic storage devices with child pornography were discovered in searches on March 13 at Farham's office and home in Elgin, just west of Chicago.
Farnham, who was first elected in 2008, resigned his seat on March 19 -- days after the search warrants were executed. He said at the time that he had to attend to "battling serious health issues."
Suspicion fell on Farnham after authorities linked an email used to trade child pornography online to the then-legislator, the complaint said.
A conviction on a single count of possession of child pornography carries a maximum sentence of 10 years in prison.
The Associated Press contributed to this report.