Ethical Issues Cloud Florida House Race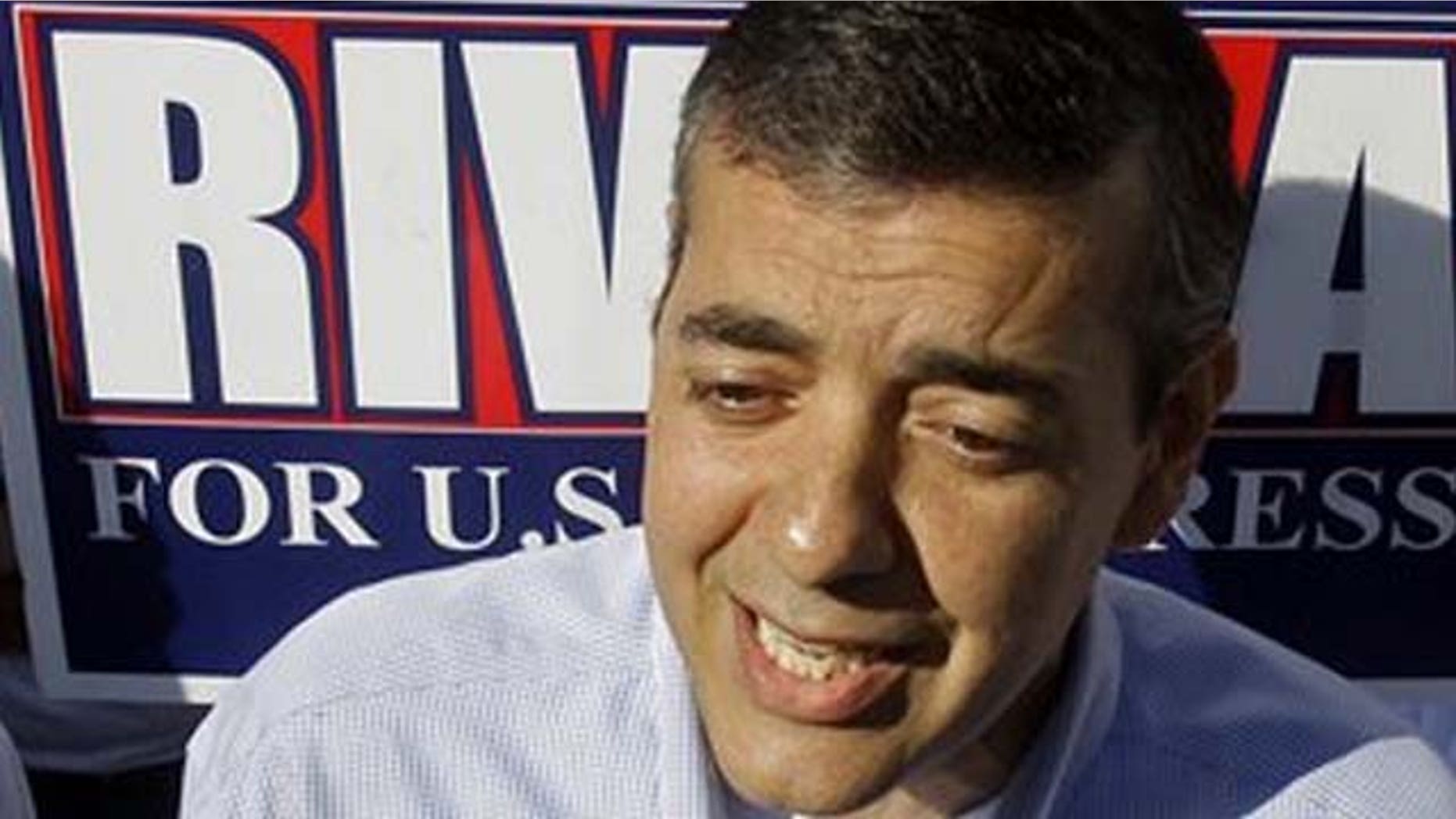 Outside of Florida, many probably haven't heard of David Rivera or Joe Garcia. But their Congressional race is one of the most closely watched in the country because it's one of the few Republican seats that could be lost to a Democrat.
But the race has been clouded by ethical issues, which is threatening the candidacy of the Republican contender.
Rivera, the Republican candidate in Florida's 25 district, is facing questions about his claims to have received numerous contracts funded by the federal government's U.S. Agency for International Development.
Rivera, a state representative, is being sued by supporters of his Democratic opponent, Joe Garcia, over his alleged failure to comply with a Florida law that requires candidates to file truthful financial disclosures, including all annual income above $1,000. A judge began hearing the case Wednesday. Another judge recently ordered the removal of a Tampa state Senate candidate from the ballot over a similar complaint.
Rivera, chairman of the powerful state House budget committee, listed the contracts with USAID on his financial disclosure affidavits, but he didn't say how much he received. USAID says it has no record of him or his company, InterAmerican Government Relations, through which he says he was paid.
Rivera says he was a subcontractor, which USAID does not generally track, but he refuses to provide any details of his work. Following newspaper reports about the contracts earlier this month, he sought to delete them and those of two other companies from the disclosures, including one firm where his mother is vice president.
That leaves his $30,000 legislative salary as his sole income. Asked whether he's earned any other, a Rivera spokeswoman said the forms speak for themselves and that Rivera only listed the USAID contracts "in an abundance of caution."
On Tuesday, Florida International University confirmed to The Associated Press that Rivera earned nearly $7,000 as an adjunct professor between August 2003 and August 2004. That income was not listed. His campaign said any omission was inadvertent and would be corrected.
Rivera says Garcia, a former Department of Energy appointee, is using the issue as a distraction from his own close ties to the Obama administration and House Speaker Nancy Pelosi, as well as pressing issues such as how best to jump-start the economy.
"Health care, economy, jobs those are the issues that people care about. We're just working hard to get our vote out," Rivera told the AP while campaigning at a senior center last week.
Rivera got a lift this week from the front runner in the Florida's Senate race, former state House Speaker Marco Rubio. He enthusiastically supported Rivera at an early voting center but declined to comment on his longtime friend's finances. The two shared a home and mortgage in Tallahassee for several years when both were in the Legislature. Rivera also holds a mortgage on a Miami home.
Rivera by most accounts lives a modest life, but other Republicans who work with him in the state House said they wondered how he earned outside money.
Rep. Juan Zapata, who heads Miami-Dade County's 25-member delegation, recalled Rivera telling him he worked for USAID but said he never knew in what capacity.
"He's always unclear about things, and if you ask him too much, he'll just laugh," Zapata said
Former state Rep. J.C. Planas, a Rivera rival, had a similar response.
"Honestly, I never understood what David Rivera did for a living," he said.
Republicans believe Garcia has his own ethics problems.
They point to Energy Department subcontracts that went to the South Florida-based, utilities and telecommunications contractor MasTec Inc., owned by a close friend and major campaign donor. The firm was selected while Garcia was still there, but Department of Energy officials said neither Garcia nor his division had any involvement in MasTec's selection. They also said the department only screens subcontractors as to their technical engineering capabilities. Garcia and the energy company that hired MasTec also denied there was any connection.
Rivera founded InterAmerican Government Relations in Puerto Rico in 2002.
The AP visited the address listed for the company a condominium high rise in San Juan. The current occupant said he did not know Rivera or the other employee listed on papers filed when the company was created. Companies that are active in Puerto Rico are required to file annual reports there. InterAmerican did not.
Rivera told the AP he couldn't disclose the groups the company had USAID contracts with because he did not have their permission. He said the Puerto Rico company hadn't operated in at least two years and that in some cases he no longer has the groups' telephone numbers.
Rivera's mother is the vice president of Millennium Marketing Inc., the second company initially listed on his disclosure forms. The company received $30,000 from Rivera's state Legislature campaign in 2006, days after the company was incorporated, the Miami Herald first reported. Rivera ran unopposed in that race.
The third company, Object Video, a Virginia-based surveillance software provider, did not respond to AP inquiries regarding Rivera.
Voters in the 25th District, which spans most of Florida's southern tip including the Everglades, have long been majority Cuban-American, white and Republican. But Democrats have worked heavily to register voters there, and the number of independents has grown, as have the district's black, Central and South American communities.
The seat came open unexpectedly when U.S. Rep. Mario Diaz-Balart announced plans to run this year in a neighboring and safer Republican district vacated by the retirement of his older brother, Rep. Lincoln Diaz-Balart.
Garcia is a former head of the Cuban American National Foundation and the state' public utility commission. In 2008, he tried unsuccessfully to wrest the seat from Mario Diaz-Balart. He served as head of the Department of Energy's Office of Minority Economic Impact for less than a year before jumping into the race.
He scoffed at the notion that he is responsible for the USAID issue.
"I'm not the one who changed my financial records," he said. "I'm not the one who signed an affidavit saying I'm an international consultant and then wiped it out."
Based on reporting by The Associated Press.