Environmental red tape stalls border agents trying to fill drug-smuggler tunnels
NEWYou can now listen to Fox News articles!
Environmental red tape is causing "long delays" for border agents as they try to fill tunnels used to smuggle people and dangerous drugs into the U.S. from Mexico, according to border officials and Republican lawmakers who have discussed the problem with agents.
Frustrated agents complain the lengthy federal review process can stall critical tunnel-plugging efforts for months after passageways are first discovered.
The tunnels are being used to move people, illegal drugs and even fake pharmaceuticals. But regulations stemming from laws like the Endangered Species Act, the National Environmental Policy Act and the Migratory Bird Treaty Act are putting "remediation" on hold.
"I heard firsthand accounts from our Border Patrol agents that environmental red tape is hindering their ability to secure the border," Utah Rep. Rob Bishop, the Republican chairman of the House Committee on Natural Resources, told Fox News this week.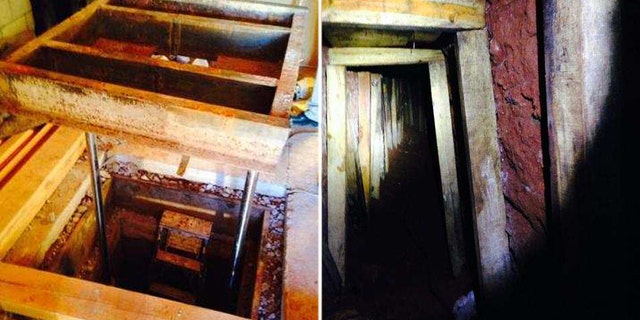 Bishop, along with Arkansas GOP Rep. Bruce Westerman, traveled to the Arizona border in February to meet with border agents and discuss how environmental laws and regulations are impacting security. Bishop, who has legislation aimed at addressing these issues, said they learned of the "significant delay in remediating illicit tunnels," a process where they are filled with gravel and concrete.
A Customs and Border Protection official confirmed to Fox News they've encountered "long delays" in remediating tunnels, acknowledging environmental regulations make up a "good portion of the delay."
The official said other delays come with "clearing out a tunnel, mapping out the tunnel underground to know where to remediate from above, getting funding for the remediation and fulfilling a contract to a construction company to carry out the remediation."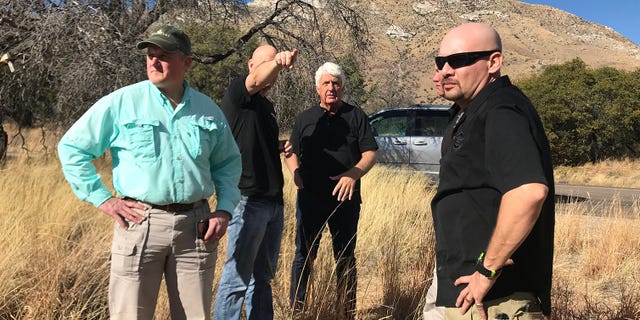 One particularly protracted response revolved around a sophisticated border tunnel -- the length of three football fields -- discovered in the town of Naco, Ariz., in February 2015. Photos show the tunnel complete with wooden supports and a cement shaft with a hydraulic lift.
Fox News learned it took between nine months and a year before it was fully remediated. Agents were told it was because of environmental concerns.
While this played out during the Obama administration, officials say agents are still encountering these kinds of delays under the current administration.
"Border security should never take a backseat to the EPA, when you consider the dangerous drugs that come into this country, such as fentanyl," Brandon Judd, the president of the National Border Patrol Council, said in an interview. "That tunnel was assuredly used to bring fentanyl into this country, and other dangerous drugs. They don't use tunnels like that simply to bring in illegal immigrants. They use those for their high-dollar products, such as illicit drugs."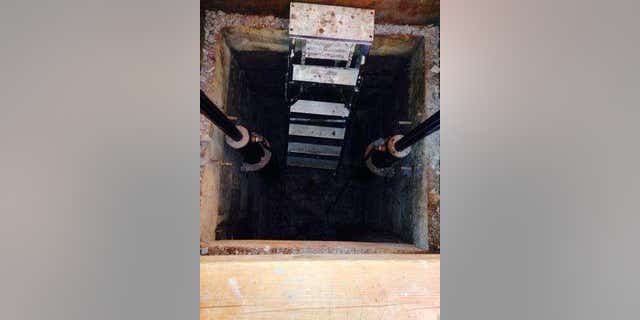 The tug-of-war over access to federal land has gone on for decades and flared frequently under the Obama administration. While border agents need to patrol that territory, several other agencies are tasked with protecting that land from human interference. Everything from moving surveillance equipment to improving a road can take months.
While Judd mentioned the EPA, the process actually involves a range of agencies – especially those within the Interior and Agriculture departments. A 2006 agreement with those departments gave border agents access to federal land under certain conditions. When Bishop raised this issue during the prior administration, the Interior Department stressed that the agencies work closely together – and that they have to balance security needs with environmental protection.
But delays in filling tunnels have become a source of frustration.
Judd said agents are frustrated when they have to "babysit" a tunnel during an environmental review because it takes up resources that could be used elsewhere.
Tunnels are most common in the San Diego sector, according to the Natural Resources Committee. But even the most seemingly simple tunnels to fix can take several months.
In 2014, according to the committee, San Diego Sector Border Patrol agents discovered a small tunnel that used a rail system to move items under the border into the United States.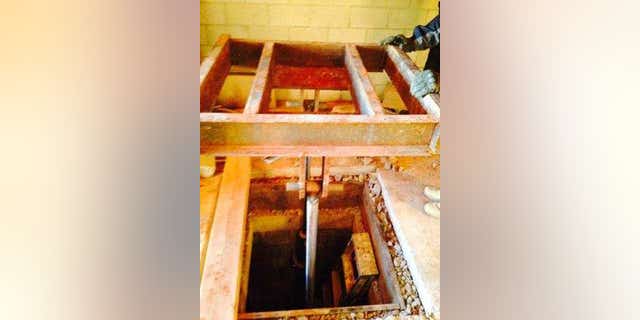 The tunnel itself was nearly 4 feet, 6 inches high and 2 feet wide. It ran 2,500 feet in length and ran about 1,000 feet into the United States.
The area contained a small wetland. It took about four months to complete a bird study and fill in the tunnel.
The committee has cited that example as a "best-case scenario," in comparison with other tunnels, where remediation has taken longer because of various regulations.
Other border tunnels discovered in the San Diego area have made news before. Last August, border agents arrested 30 illegal immigrants, including 23 Chinese nationals, outside a smuggling tunnel. The tunnel was near a border fence line, but was hidden by dry brush and branches. It's unclear whether there were any delays in filling that passageway.
Bishop is now pushing legislation to make the remediation of tunnels on federal lands -- and a range of other CBP activities -- exempt from the requirements of environmental laws, like the National Environmental Policy Act and the Endangered Species Act.
Bishop's proposal, tucked into two border security bills, would specifically limit the power of the Interior and Agriculture departments to hinder border agents on the job. Neither department has responded to a request for comment from Fox News.
"Our border patrol agents need the tools and authority to secure our Southern border, and without streamlining the bureaucracy, that won't happen," Bishop said.
Fox News' Judson Berger contributed to this report.