Emails show officials warned of ObamaCare website 'crash' in July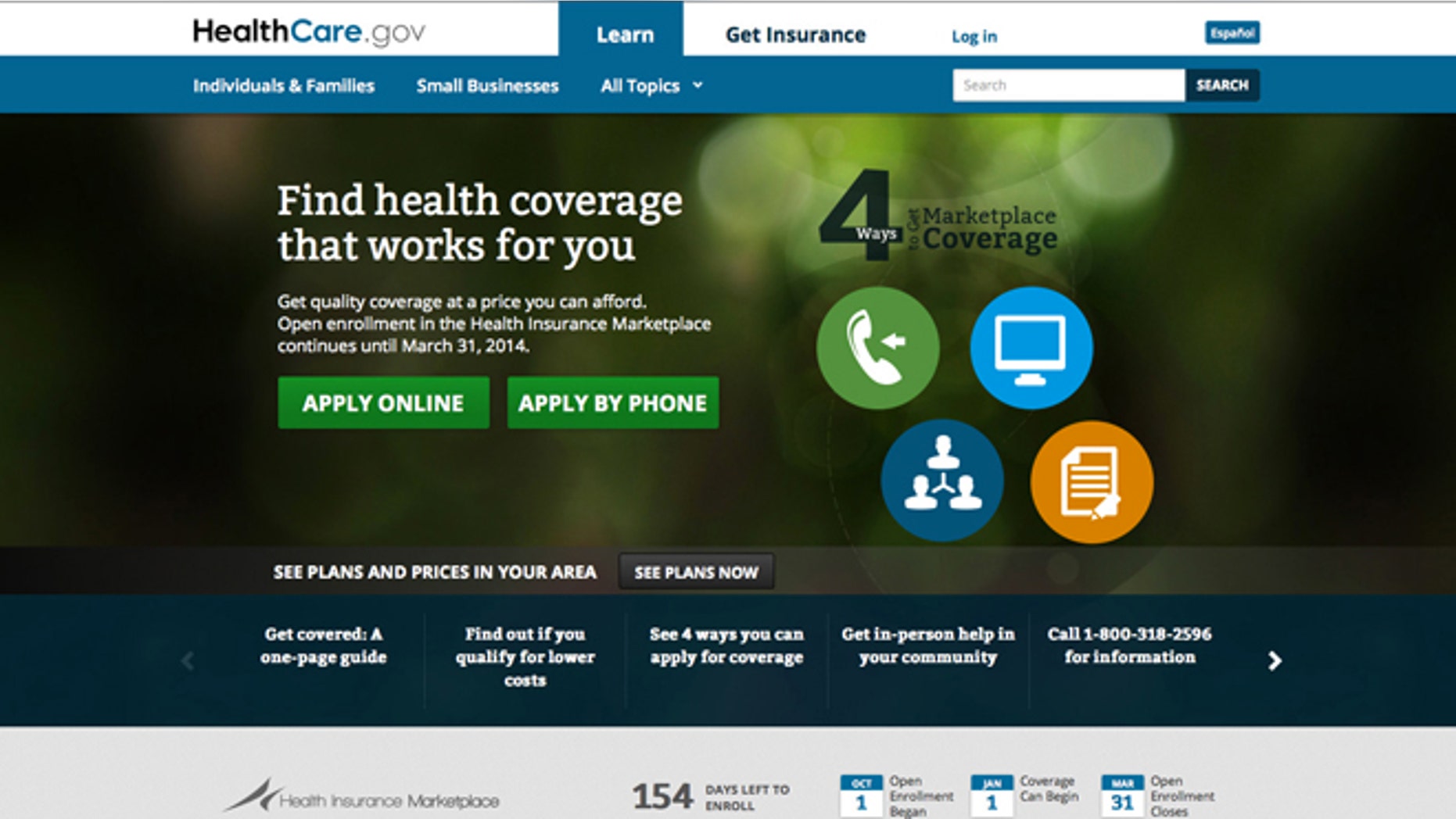 WASHINGTON – Nearly three months before the rocky Oct. 1 launch of HealthCare.gov, senior managers in charge of creating the online exchanges repeatedly warned of problems with the site -- with one voicing concern the team might "crash the plane at take-off."
The warnings were included in internal emails that were released Friday by Republicans on the House Energy and Commerce Committee. Two series of internal emails in July between officials at the Centers for Medicare & Medicaid Services, including HealthCare.gov project manager Henry Chao, detailed struggles with the creation, development and implementation of the website.
Problems also included staff shortages and significant issues with the software, according to the documents.
"I just need to feel more confident they are not going to crash the plane at take-off," Chao wrote in a July 16 email, which was sent ahead of a meeting with then-prime contractor CGI Federal. Chao described the agency's low confidence level on everything from repeated requests for deadline extensions to poor quality assurance with the software.
"Figure out how to get that conversation conducted and message conveyed," Chao wrote.
In another email dated July 8, Jeff Grant from the Centers for Medicare & Medicaid Services, openly aired his frustrations with the project which he called "way off track and getting worse."
Grant also commented on the lack of resources devoted to creating components for the website.
"We also finally were told that there are only 10 developers total working on the FM build for all functionality," he wrote, noting that the data collection was "weeks behind schedule with most of the CGI test cases failing."
Grant's and Chao's warnings are among the most direct and urgent communications to emerge to date regarding the behind-the-scenes fretting in advance of the Oct. 1 launch. Despite public assurances that things were going smoothly, the emails suggest that for those closest to the project, they were not. After Oct. 1, not only did the site crash multiple times, but security concerns also surfaced when visitors were asked to provide their home addresses, phone numbers and Social Security numbers.
On Friday, Health and Human Services Secretary Kathleen Sebelius claimed "contractors gave us the green light" and "I don't think anybody anticipated the level of problems that were particularly plaguing the site in early and mid October."
However, she said, "It is significantly better now, we are on a very aggressive schedule with hardware and software updates virtually every night to have it much better again by the end of November."
The emails from July also seem to indicate Chao considered whether to provide the contractor with more money to get the job done.
Chao also reminded his colleagues in a July 20 email that both he and CMS director Marilyn Tavenner "under oath stated we are going to make October 1st." Chao testified again earlier this week before the House Oversight and Government Reform Committee.
The cluster of confusion surrounding the ObamaCare rollout has taken its toll not only on the president but those in his own party.
On Thursday, Obama offered a "fix" to the millions of Americans who have been dropped by their insurance providers by allowing them to stay on their plans for another year if they want. The fix was offered 24 hours before a vote was scheduled in the House on a similar plan.