Donald Trump Jr. and Jared Kushner respond to meeting with Russian lawyer
President Donald Trump's eldest son, son-in-law, and then-campaign chairman met with a Russian lawyer shortly after Trump won the Republican nomination, in what appears to be the earliest known private meeting between key aides to the president and a Russian.
Donald Trump Jr. and Jared Kushner's attorney confirmed the June 2016 meeting of the men and Russian lawyer Natalia Veselnitskaya at Trump Tower. Then-campaign chairman Paul Manafort also attended, according to the statement from Donald Trump Jr.
"It was a short introductory meeting. I asked Jared and Paul to stop by. We primarily discussed a program about the adoption of Russian children that was active and popular with American families years ago and was since ended by the Russian government, but it was not a campaign issue at that time and there was no follow-up," said Donald Trump Jr. in a statement released to Fox News. "I was asked to attend the meeting by an acquaintance, but was not told the name of the person I would be meeting with beforehand."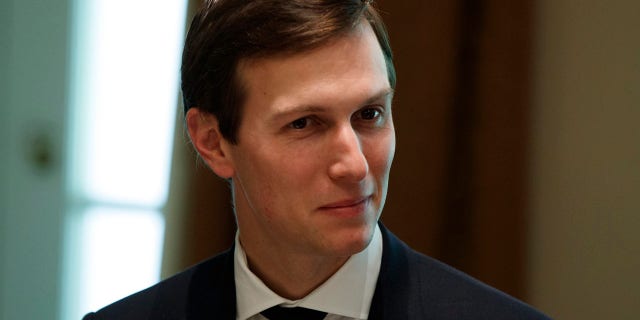 Trump Jr. does not serve in the administration and is not required to disclose his foreign contacts.
Kushner lawyer Jamie Gorelick, told Fox News in a statement: "As we have previously stated, Mr. Kushner's SF-86 was prematurely submitted and, among other errors, did not list any contacts with foreign government officials. The next day, Mr. Kushner submitted supplemental information stating that he had had 'numerous contacts with foreign officials' about which he would be happy to provide additional information."
"He has since submitted this information, including that during the campaign and transition, he had over 100 calls or meetings with representatives of more than 20 countries, most of which were during transition," said Gorelick. "Mr. Kushner has submitted additional updates and included, out of an abundance of caution, this meeting with a Russian person, which he briefly attended at the request of his brother-in-law, Donald Trump Jr. As Mr. Kushner has consistently stated, he is eager to cooperate and share what he knows."
Manafort helmed Trump's campaign for about five months until August and resigned from the campaign immediately after the Associated Press reported on his firm's covert Washington lobbying operation on behalf of Ukraine's ruling political party. He is one of several people linked to President Trump who are under scrutiny by Special Counsel Robert Mueller and congressional committees investigating Russian attacks on the U.S. during the 2016 campaign and potential collusion with Trump associates.
Manafort has denied any coordination with Russia and has said his work in Ukraine was not related to the campaign.
The Associated Press contributed to this report.