Dominican Police Say Women Were Paid to Accuse Senator Menendez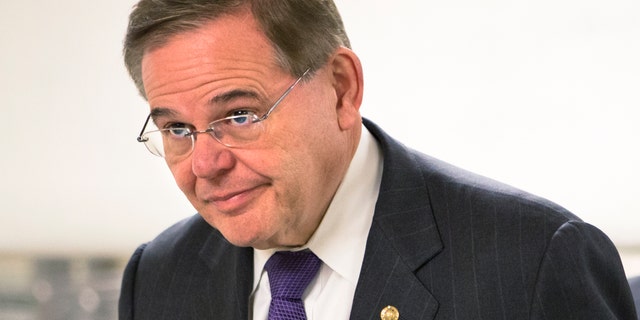 SANTO DOMINGO, Dominican Republic – Three women were paid to falsely claim in videotaped interviews that they had sex for money with Senator Robert Menendez (D-NJ) in the Dominican Republic, a spokesman for the police said Monday.
The women, spokesman Maximo Baez told reporters, were hired by a Dominican attorney to make the videotaped statements. Two of the women received about $425 and the other was paid about $300, he said.
Authorities are seeking to interrogate the attorney, Melanio Figueroa, and have not determined his motive or whether he was in turn paid by someone else to set up the interviews, Baez said.
The women have not been detained.
The spokesman's comments constitute the most detailed information given to date on an investigation into allegations that the senator had sex with prostitutes, including two who were underage at the time, while in the Dominican Republic with his friend and campaign contributor, Dr. Salomon Melgen, a south Florida doctor, and with Vinicio Castillo Seman, an attorney whose family is politically prominent in the Dominican Republic. Castillo and Menendez have denied hiring prostitutes.
Castillo, a cousin of Melgen, requested the investigation into what he said were "false and defamatory" accusations.
Two of the videotaped interviews with the women were published on a conservative Washington website as Menendez ran for re-election in November. The allegations gained wider attention after federal agents searched Melgen's office and the senator acknowledged that he failed to reimburse $58,000 for two flights on a private jet for trips to the Dominican Republic.
Jose Polanco, a prosecutor in the town of La Romana, said he interviewed all three women and also determined that none was underage at the time of the supposed encounters with the senator.
Based on reporting by The Associated Press.
Follow us on twitter.com/foxnewslatino
Like us at facebook.com/foxnewslatino