Despite Widespread Confusion, Latinos Optimistic About Obamacare As It Rolls Out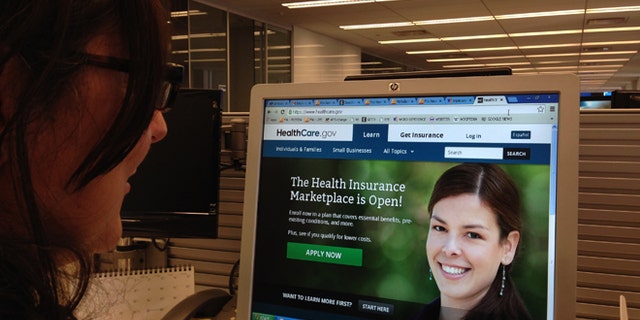 As the federal government grapples with the shutdown that has put a halt to many services, President Barack Obama's long-awaited Affordable Care Act – commonly known as "Obamacare" – launched amid a mix of excitement, derision and confusion in the Hispanic community.
With about 30 percent of Latinos living in the U.S. currently uninsured, many Hispanics are keen to sign for the government-funded healthcare program that has been at the center of the budget battle that led to the partial government shutdown.
And the government has been just as keen in pursuing this demographic, launching an all-out awareness blitz over the last couple of weeks.
"We've heard nothing but good things about the law," Paloma Zuleta, a spokeswoman for the League of United Latin American Citizens, or LULAC, told Fox News Latino. "Many of our members will be getting insurance for the first time and that is pretty exciting."
The group, which brands itself as the oldest and largest Hispanic civil rights group in the U.S., has been an open champion of Obamacare – going as far as setting up a website to help walk applicants through the process and planning an online seminar Tuesday night to answer concerns about the law and application process.
"The Affordable Care Act will help make health insurance coverage more affordable and accessible for millions of Americans," LULAC declared on its website. "For Latinos, the law will address inequities and increase access to quality, affordable health coverage, invest in prevention and wellness, and give individuals and families more control over their care."
While groups like LULAC have championed the law, many Republican lawmakers – led by Sen. Ted Cruz of Texas – have derided the law, leading to a showdown with the Obama administration that resulted in the current shutdown stalemate.
"We've had now three times, the House has endeavored to pass compromise bills that would keep the government funded, but at the same time would start to address the enormous harms that Obamacare is inflicting on the American people," Cruz said in a statement.
"And three times (Senate Majority leader and Nevada Democrat) Harry Reid has said no, absolutely not, I will not talk, I will not compromise, I will not do anything – no. And as long as he maintains that absolutist position, both Reid and President Obama have said they won't even sit down to talk, they want a shutdown."
Obama has insisted he wouldn't sign a bill that gutted the law, his signature legislative achievement. Lacking funding from Congress, the White House budget office told agencies shortly before midnight to start closing their doors.
In a bit of irony not lost on the law's proponents, the main components of "Obamacare" will move full speed ahead despite the shutdown that is shuttering national parks, veterans' centers and other government operations until Congress finds a way to break the stalemate. That's because funding for the Affordable Care Act, like other "mandatory" functions such as Social Security, air traffic control and national defense, is legally protected from the whims of Congress.
Republicans have seized on a list of technical glitches and delays that have emerged as evidence the law isn't ready to work and will never be. But the White House said that's true for any new national program and won't affect the outcome, since Americans have six months to enroll through the exchanges.
"I would suspect that there will be glitches. This is 50 states, a lot of people signing up for something. And there are going to be problems," Obama recognized. "But what we're confident about is that people will be able to take a look and find out whether this is something that is going to be good for their families."
Follow us on twitter.com/foxnewslatino
Like us at facebook.com/foxnewslatino