Despite promises to cut back, fed and state governments press asset forfeitures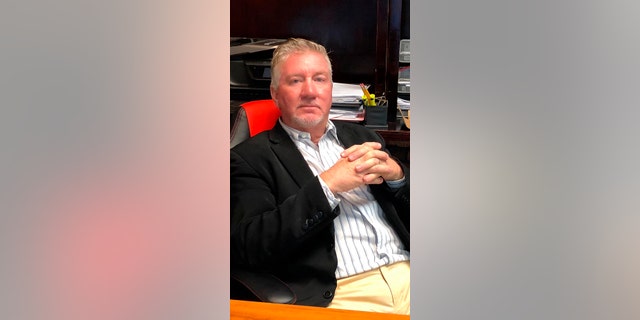 A three-time Rotary Club "Ambassador of the Year," Alabama car dealer Jamey Vibbert was a hometown hero -- until being branded a felon.
His alleged crime: selling two cars reportedly purchased with drug money, which in the eyes of an Alabama prosecutor made him a money launderer, guilty of "taking dirty money."
Vibbert was arrested on June 24, 2015, and $25,097 taken from his bank account. His mug shot was plastered in the local newspaper and Facebook accounts. His $2 million-a-year business was out-of-business.
"No one wanted to buy from us," Vibbert told Fox News. "People whispered, 'You buy from them, you go to jail.' It cost us our business."
With his reputation in tatters, Vibbert dropped out of the Rotary Club, fell behind on house payments and stopped going to church.
He would go on to face two separate legal proceedings: a criminal trial on title fraud charge, and a separate, related to civil asset forfeiture.
Even though he wasn't guilty.
'It cost us our business.'
"I didn't do anything wrong," Hibbert said, who was cleared of charges in January 2016. Multiple court appearances, fees and headaches later, he was finally able to get his $25,097 back.
But it cost him $300,000, his business and reputation.
Vibbert's case isn't an isolated one. Reports of civil asset forfeiture abuses have spread across the United States at alarming rates.
Pitched to the public in the 1980s as a legal way to take the ill-gotten gains of drug kingpins, critics say civil asset forfeiture has evolved into a corrupt, revenue-generating avenue for law enforcement to go after people accused of low-level crimes, or in some cases, no crime at all.
The payout structure of asset forfeiture creates a strong incentive for law enforcement to start these proceedings, the critics argue.
Police are empowered to take cash and other assets based on probable cause that it is in some way connected to criminal activity -- even if the person is not charged with a crime.
A national study found 60 percent of the 1,400 municipal and county agencies surveyed across the country relied on forfeiture profits as a "necessary" part of their budget.
And while anyone can have their assets seized under civil forfeiture, the burden is felt most heavily on the economically vulnerable, according to a new investigation from Alabama Appleseed and the Southern Poverty Law Center.
The findings also point to racial disparities. "As is generally true in the American criminal justice system, the law itself might be color blind, but that doesn't guarantee that enforcement is," according to the report.
Mobile Attorney Chase Dearman has represented more than 50 people in civil forfeiture cases. In one case, Dearman said police seized tens of thousands of dollars from a black man who had just cashed a $100,000 check from a workman's compensation settlement.
Police stopped the man, found illegal drugs and paraphernalia on the property, and took his money. They also took a coffee table, two paintings, television sets and the man's fiancée's sunglasses.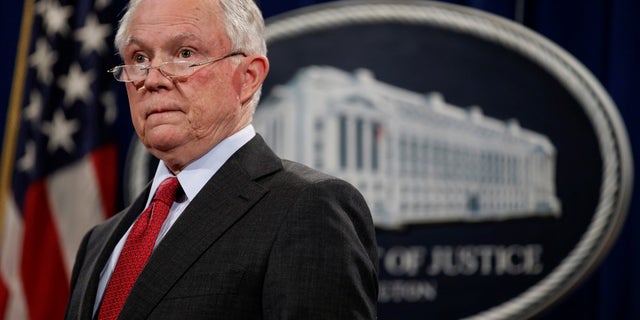 "I have never had a Caucasian client who has had a narcotics officer unscrew the TVs from their walls and take them out the front door and confiscate them," Derman told SPLC. "However, it is a common occurrence with African-American clients."
State prosecutors in Alabama filed 1,591 civil asset forfeiture cases in 2015. They fought to keep cash, cars and other items taken by officers. "In many cases, those suspects were not charged with any crime," SPLC wrote.
But the grab-happy practice could soon be on its way out.
In mid-January, Alabama Republicans Sen. Arthur Orr and Rep. Arnold Mooney filed the Forfeiture Accountability and Integrity Reform Act that would eliminate civil forfeiture and replace it with criminal forfeiture.
If it becomes law, Alabama would be the fourth state to eliminate civil forfeiture, behind North Carolina, New Mexico and Nebraska.
Republicans have long criticized civil forfeiture and have pushed back strongly against former Alabama senator and current Attorney General Jeff Sessions, who has backed the practice.
"With care -- we've gotta be careful -- and professionalism, we plan to develop policies to increase forfeitures," Sessions said in July.
That didn't sit well with Sen. Rand Paul, who told Fox News that in America, "you should be innocent until proven guilty and your property shouldn't be taken without a court trial."
"The fact that Attorney General Sessions is going all-in on this really is offensive to a lot of us who have been trying to reform this situation," he said.
But the Justice Department maintains that when used correctly, civil asset forfeiture is a "key tool" that helps "law enforcement defund organized crime, take back ill-gotten gains, and prevent new crimes from being committed, and it weakens the criminals and the cartel."
"Civil asset forfeiture takes the material support of the criminals and instead makes it the material support of law enforcement, funding priorities like new vehicles, bulletproof vests, opioid overdose reversal kits, and better training," a spokesperson for the DOJ told Fox News. "In departments across this country, funds that were once used to take lives are now being used to save lives."