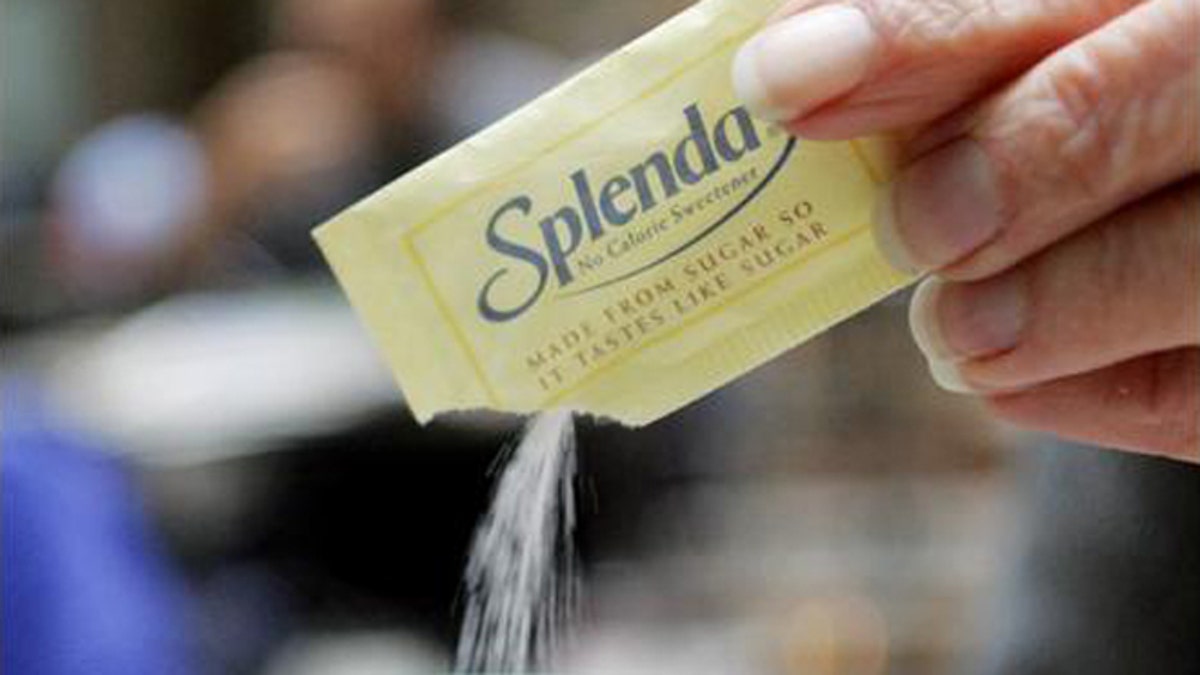 There's Splenda. Equal. NutraSweet. Sweet'N Low. All sweeteners to convert bland, unappetizing fare into something palatable.
Congress, despite past pledges to give them up, continues to use a similar kind of additive for legislation – "sweeteners" latched to unsavory bills to make the dish edible. Or at least passable.
The practice showed up most recently when, before going on break, lawmakers initially tried to lump together wildfire assistance and funding for Israeli missile defense with a controversial border bill.
Of course, those three had nothing to do with one another.
Often called "riders," these items are unrelated policy provisions melded to an otherwise flavorless legislative stew to convince lawmakers to vote yes. Otherwise, lawmakers may vote no and return the underlying bill to the galley.
Members of Congress occasionally decry the practice of smearing sugary additions to bills. So in the fall of 2010, House Republicans aimed to end this practice when they issued their midterm campaign document "The Pledge to America." The pledge vowed the GOP would do things differently in an effort to lure voters that fall. Included in the pact was the item declaring Republicans would "advance major legislation one issue at a time."
Some lawmakers view the sweetening practice as extortion, as buying votes. In particular, Republicans criticized how then-majority Democrats tacked on a 300-page "manager's amendment" to a climate change bill, just to cajole enough lawmakers to vote yes.
Republicans in 2010 promised they wouldn't use those tactics if they secured the House majority.
"We will end the practice of packaging unpopular bills with 'must pass' legislation to circumvent the will of the American people," read the pledge.
House Republicans wanted legislation to be as simple as a Hershey's bar. Dark wrapper. Milk chocolate. Cleaved into 12, thin rectangular blocks. Nothing fancy.
Legislation would stand on its own.
One can argue about what constitutes "major legislation." Generally, Republicans avoided the practice of hooking unrelated "riders" to bills. Yet there have been plenty of exceptions.
Few balked when lawmakers taped mandatory spending cuts via sequestration onto the Budget Control Act of 2011 to raise the debt limit. On several occasions, House Republicans bolted various provisions to expedite construction of the Keystone XL Pipeline to sweeten legislation. One such version of this came in December, 2011 when the GOP leadership tried to approve a payroll tax extension. After Superstorm Sandy, a bill to help New York and the northeast recover also featured aid for fisheries in Mississippi and Alaska and money to fix the Kennedy Space Center in Florida.
Last year's bill to re-open the federal government after a partial shutdown faced criticism after appropriators weaved a $174,000 death gratuity to the measure for the family of the late-Sen. Frank Lautenberg, D-N.J. Lautenberg was worth close to $60 million and among the 10 richest members of Congress. But despite the New Jersey Democrat's wealth, the family of nearly every lawmaker who has died in office for a century received the death benefit. Appropriators defended hooking the Lautenberg money to the package to fund the government. The bill to re-open the government was the only appropriations package which would make the president's desk and be signed into law. As an allocation of money it was "relevant" to that "appropriations" bill. In other words, slathering Lautenberg's pay-out onto a non-appropriations bill may have drawn even more criticism.
The massive 2004 energy bill featured subsidies and credits for ethanol production. No surprise there. But stuffed into the legislation was a gambit to expand Daylight Savings Time and slash Standard Time. Many energy lobbyists huffed that the time change has little to do with conserving energy.
And all of this criticism about the "militarization" of police in Ferguson, Mo.? Much of that stems from lawmakers heaping various rations onto spending bills in the wake of 9/11. Through grants from Congress, law enforcement agencies purchased tanks, heavy artillery, weapons and other gear.
But lawmakers knew it was good politics to head to the federal trough. In the aftermath of 9/11, who couldn't justify securing weapons to fortify their communities? Besides, the lawmakers looked good doing it. Chances for most terror attacks are limited to New York, Washington, Los Angeles and Chicago. Few terrorists worth their box cutters are even aware of the communities which scored the hardware through these big spending bills.
In the spring of 2004, then-Senate Minority Leader Tom Daschle, D-S.D., groused to reporters about a gigantic slate of amendments which lawmakers pasted to a tax bill. Then-Senate Finance Committee Chairman Chuck Grassley, R-Iowa, told senators that paring back the amendments could jeopardize the measure.
"They've loaded this truck up and the tires are about to explode," complained Daschle. "Any time you load it up as vigorously as they have, you create as many problems as you solve."
Of course, that's the downside to dousing a piece of legislation with parliamentary sweeteners. Make it too cloying and risk having lawmakers turn sour.
Capitol Attitude is a weekly column written by members of the Fox News Capitol Hill team. Their articles take you inside the halls of Congress, and cover the spectrum of policy issues being introduced, debated and voted on there.