Dem jabbing primary opponent on gun control was chief of staff for NRA-backed congressman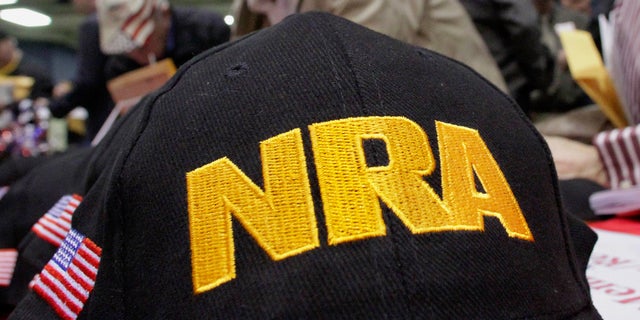 Democrat Lindsey Davis Stover continued to take aim at primary opponent Jennifer Wexton for her "reckless" vote for 2016 gun legislation in the Virginia state senate, but her own work for the campaign of a National Rifle Association-endorsed pro-gun Democrat went unmentioned.
Gun control has been a point of contention between candidates in the Democratic primary for Virginia's 10th district. At a weekend candidate forum Wexton was criticized for voting for legislation that expanded concealed-carry rights, with Davis Stover saying the vote was "reckless and shows bad judgment," according to the Washington Post.
Davis Stover has been endorsed as the "gun sense candidate" in the primary by Moms Demand Action, a badge of honor she currently has pinned to the top of her Twitter account. She recently toldPolitico that she viewed the NRA's support for Rep. Barbara Comstock—the Republican she hopes to be on the ballot against in November—as a vulnerability.
Davis Stover, however, hasn't always viewed the NRA as toxic.
Davis Stover was previously chief of staff for former representative Chet Edwards, a Texas Democrat who separated himself from his party when it came to gun rights. She took time away from his official office in 2010 to work on his reelection campaign, which was endorsed by the NRA.