Defense Authorization Bill That Limits Gitmo Detainee Trials Goes to Obama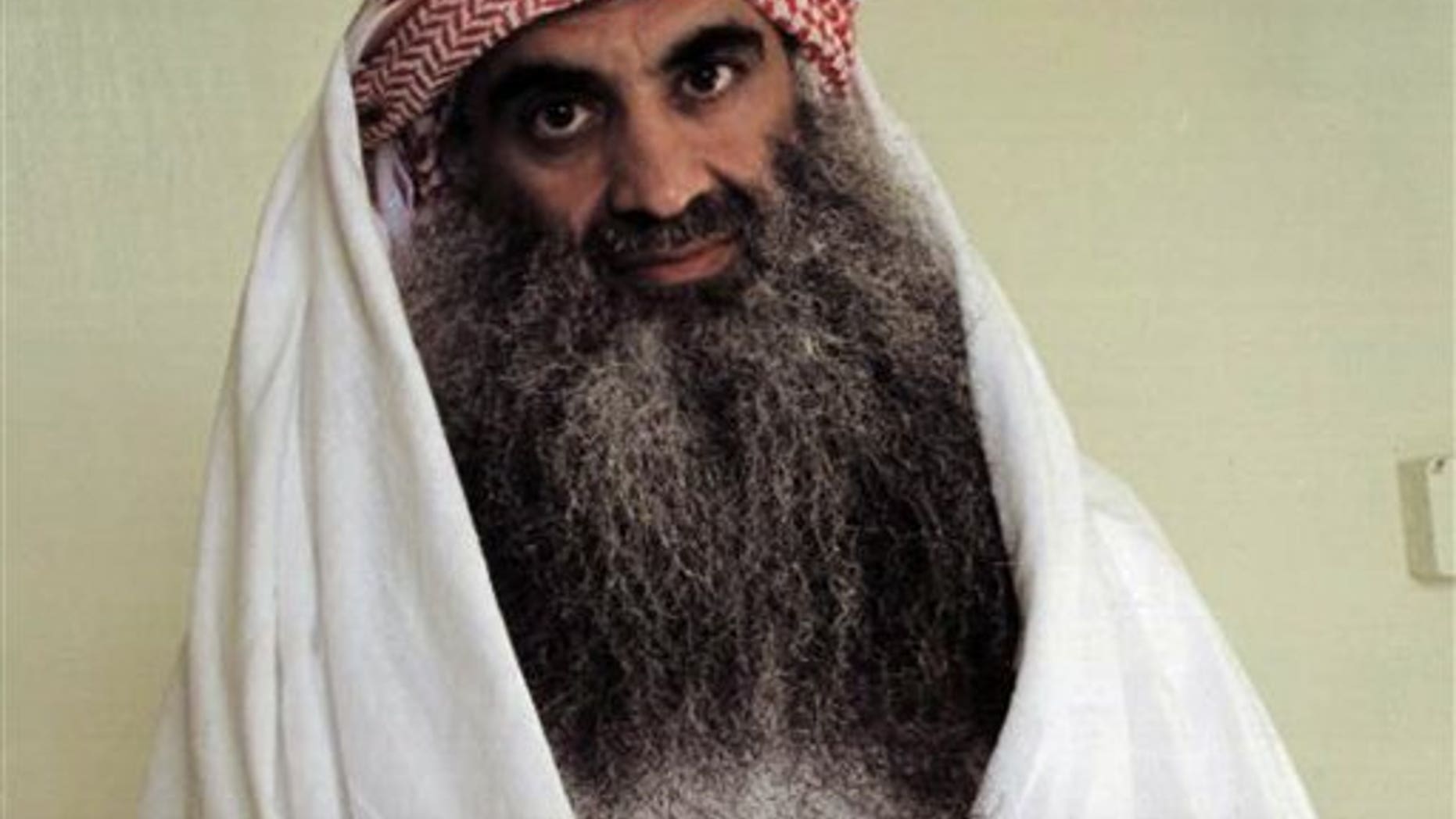 The House and Senate passed legislation Wednesday that authorizes the Pentagon to spend nearly $160 billion on the wars in Iraq and Afghanistan this budget year and includes a ban on the transfer of any detainees in Guantanamo Bay for trial and incarceration.
Both chambers allowed voice votes on the defense authorization bill, which imposes restrictions on U.S. action on Guantanamo detainees, including provisions that make it very hard for the Obama administration to resettle or repatriate detainees abroad.
The bill will go to President Obama, who made closure of the detention facility one of his first executive orders after his inauguration. But since issuing the executive order in January 2009, the president has found it problematic to close the facility based on the island of Cuba, in particular because several lawmakers have objected to plans to try or imprison the detainees in the United States.
Gitmo currently houses 174 terror detainees captured in military operations, including operations on the Afghanistan battlefield shortly after Sept. 11, 2001. Among the most infamous detainee is Khalid Sheik Mohammad, the so-called mastermind of Sept. 11.
The defense authorization ensures that military commissions previously used to try defendants are the last remaining avenue available to detainees for judicial hearings.
The Obama administration announced Tuesday it is drafting an executive order that would call for a regular review process for detainees currently under indefinite detention at the U.S. military prison at Guantanamo Bay, Cuba.
Though it is still a draft order that hasn't seen the president's desk, a White House official told Fox News the it "would set up periodic review of the detention status of those detainees who cannot be tried in Article III or military commissions."
Responding almost immediately, Laura W. Murphy, director of the ACLU Washington Legislative Office, said the group has "serious concerns about any order that would institutionalize indefinite detention for Guantanamo detainees."
"Where credible evidence exists against Guantanamo detainees, they should be charged and prosecuted under our criminal justice system, which has a successful record of prosecuting terrorism suspects and is the only way to provide the fair and reliable outcomes that Americans deserve," Murphy said in a statement.
Wednesday's voice vote on the defense authorization bill came after House and Senate Democrats stripped several provisions, including one that would have allowed gays to serve openly in the military. That provision to overturn the military's "don't ask, don't tell" policy was approved as a standalone bill that the president signed into law as the Senate was voting on the defense authorization.
Fox News' Trish Turner and Jake Gibson contributed to this report.