Corker: Democrats blocking Pompeo nomination to appease base that 'abhors' Trump
NEWYou can now listen to Fox News articles!
Senate Foreign Relations Committee Chairman Bob Corker on Sunday dismissed criticism about Republicans "ramming" Mike Pompeo's nomination as secretary of state through the chamber, saying Senate Democrats have blocked the "highly qualified" Pompeo from getting the post just to appease their anti-Trump base.
"I don't think allowing people to vote is called ramming," Corker, R-Tenn., said in response to the criticism on CNN. "This is a person who is highly qualified. He was first in his class at West Point, did The Harvard Law Review … knows more about what is happening in the world probably than anybody in America because of his post at CIA."
Pompeo earlier this month appeared before the committee for a confirmation hearing and could face a vote as early as Monday from the panel's 21 members who would recommmend, or not, that he get a final Senate floor vote and the State Department post.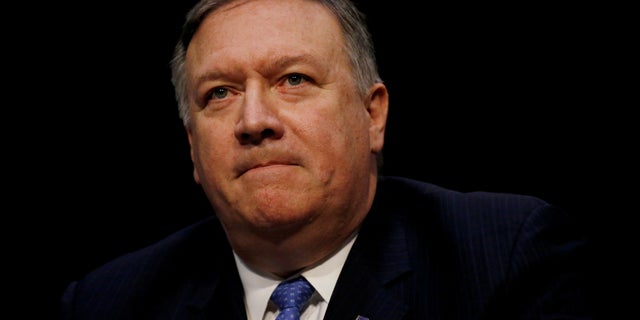 Two of the committee's 11 Republican members have indicated they would not vote for Pompeo -- Kentucky's Rand Paul over such issues as Pompeo's past support for the war in Iraq and Arizona's John McCain, who is home battling cancer -- which means he would need votes from at least two committee Democrats.
Delaware Sen. Chris Coons on Friday became the final Democrat on the committee to say he wouldn't vote for Pompeo, in part suggesting, as other detractors have, that Pompeo might be too inclined to settle international crises by force instead of partnering with allies.
"Under ordinary times, he would be confirmed overwhelmingly," Corker said. "We just live in a very partisan environment. My friends on the Democratic side … their base abhors this president so much … that we are in an era where somebody like this, who is qualified, unfortunately, is likely to be voted out without recommendation or with a negative recommendation."
Corker, who has said he would not seek reelection this year, acknowledged that Pompeo getting a final vote without being recommended for one by the committee is rare but not unprecedented.
"That's not ramming through," he said. "That's happened before. And to allow senators to vote on this nominee on the floor is the right thing to happen."