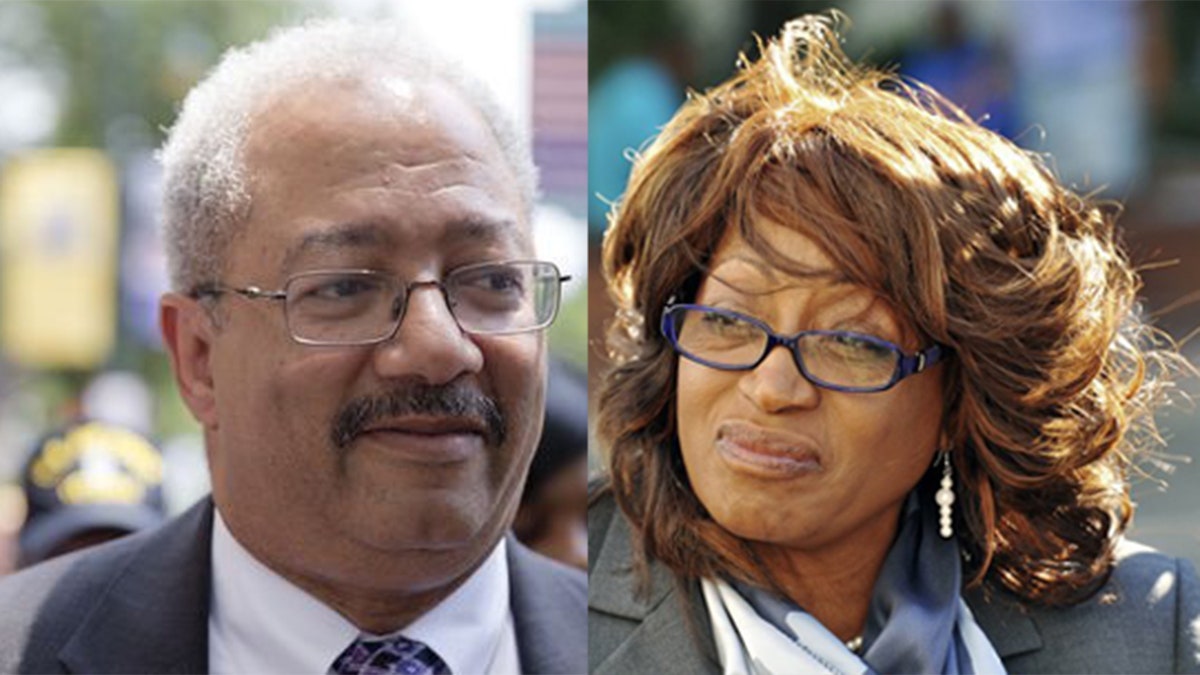 Former Democratic representatives Corrine Brown (Fla.) and Chaka Fattah (Pa.) are still receiving taxpayer-funded federal pensions despite being convicted and sentenced to prison on corruption charges.
The U.S. Office of Personnel Management (OPM) confirmed to the Washington Free Beacon that Brown is still receiving Federal Employees' Retirement System annuity benefits even though she was sentenced to prison for wire fraud and tax evasion—actions that stemmed from a sham charity founded by the former congresswoman.
OPM would not say how much Brown is receiving and added that the details of an individual's annuity are protected from public release under the Freedom of Information Act.
Brown was sentenced to five years in prison last December and is still allowed to collect the government pension due to a loophole in the current law, according to Demian Brady, the director of research at the National Taxpayers Union (NTU).
Brady told the Free Beacon that based on Brown's time in office, she is eligible for an annual annuity of up to $66,000 due to a loophole in the Honest Leadership and Open Government Act of 2007. "The language of that law cuts off a federal annuity for former Members of Congress upon being 'finally convicted' for corruption."